Plenty of working Dads rely on their van, but rarely get the chance to test drive models to the extreme. Mercedes has fixed that…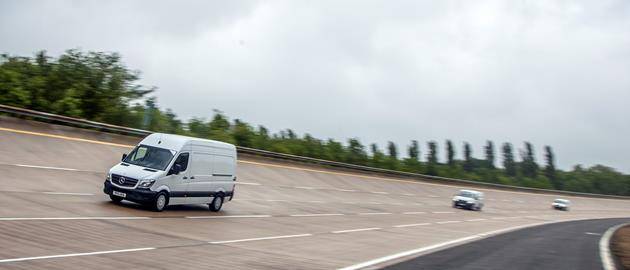 Each year Mercedes Vans takes around 2,000 guests to a private test track and lets them play with their wares. It's a unique offering that allows van-operators (both customers and non-customers alike) to check out all that Mercedes Vans has to offer, including getting behind the wheel of some interesting machinery.
This year saw the event switch to Millbrook Proving Ground in Bedfordshire, leading to the surprising view of a group of Mercedes vans hurtling around a high-speed bowl ahead of a secret supercar prototype.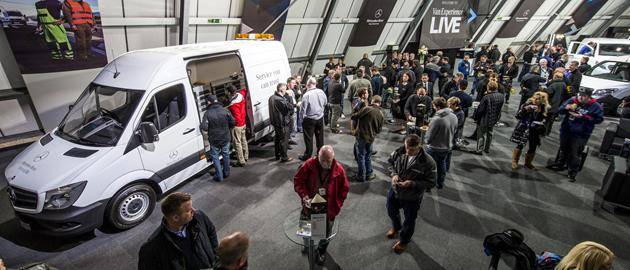 The day starts with a presentation, detailing what's been going on at Mercedes for the past year, as well as what customers can look forward to over the next 12 months. An unexpected highlight from my viewing included the fact that Mobilovan, Mercedes' own breakdown and recovery service, attend breakdowns on average within an hour, repairing around 80% of the vehicles at the roadside – that impacts an operator's bottom line, allowing them to get back to doing business.
Enough of talking about the products though; the beauty of Van Experience Live is that each person attending gets to drive the vans and try out some of the kit you might not be able to experience under normal circumstances.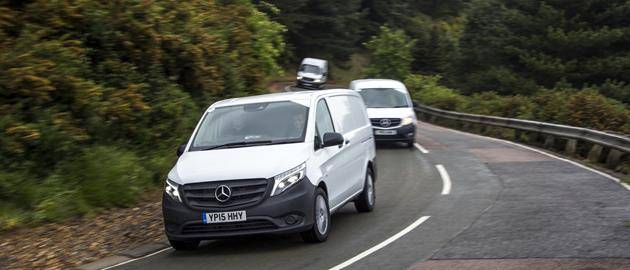 That means crosswind assist, collision prevention assist and blind spot assist were all ably demonstrated on the high-speed ring. Crosswind assist kicks in the electronic stability control when it detects your van being blown off course, braking one wheel gently to keep you on the straight and narrow; only a slightly disconcerting rumbling noise as the hydraulics do their thing gives the game away.
Collision prevention warns you when the van thinks there's a good chance of things going wrong, pre-arming the brakes for the fastest reactions when you finally do decide to take some evasive action, and adding more pressure to the system if you're not braking hard enough.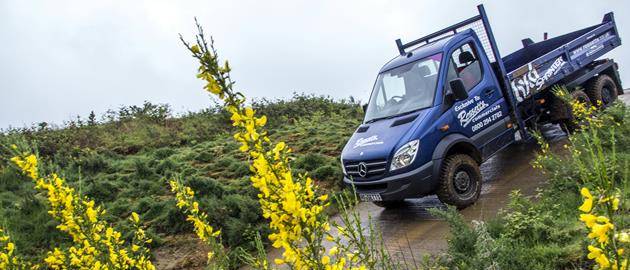 Off track, it was time to go off-road. A full assault course of hills, water, mud and drops was available to play on, with the keys to an entirely standard 4×4 Sprinter in hand. If you're wondering if a van will get across your building site, or out to a field, then be in no doubt – it's a far more capable vehicle than you have any right to expect.
If the going gets a bit too tough, there's a 6×6 model that really will go anywhere.
With breakfast and lunch laid on, expert Mercedes staff available at any moment, and representatives from all sorts of companies that build products around Mercedes' van range to talk to, the day proved incredibly useful for customers and prospects alike.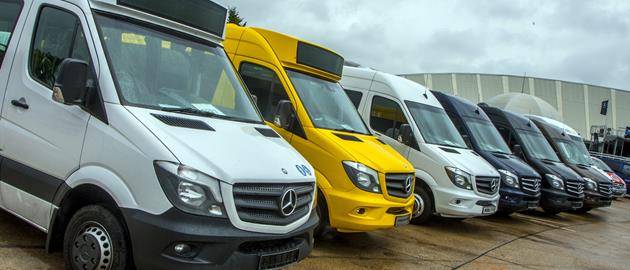 It's an invitation only event, but if you fancy attending next year then drop in to your local Mercedes van dealer and start chatting.