Flying around the world on a sleigh pulled my magic reindeer is all very well, but it's time that Santa embraced more modern technology, especially as he's getting on a bit
Instead of facing the back end of Rudolph, Donner, Blitzen and co, along with cold North Pole winds, Father Christmas could instead be enclosed in a leather-clad car, complete with heated seats and climate control.
The only problem is that he does have a pretty important job to do next week, so would need something both spacious and sporty. Just in case Old Nick does read DAD.info, here's our run down of the fastest and most spacious estate cars he could buy today.
10. Vauxhall Astra Sports Tourer BiTurbo
Max speed: 140 mph / Boot space: 1,550 litres / Power: 192 bhp / Price: £25,220
The cheapest car on this list, the Astra BiTurbo balances performance with impressive economy. With fewer stops at the fuel pumps, Santa will have more time for deliveries and more money to spend on presents. It's a winner for the kids, although Nick won't be too excited about the car.
9. Volkswagen Passat BiTDI 4Motion
Max speed: 148 mph / Boot space: 1,780 litres / Power: 237 bhp / Price: £36,040
The new Passat is everything you could need form a car. Quality is top notch, it's efficient and there is more space in the back than you could know what to do with. Sadly, it's just not that fast, so Santa will be limited to a rather pedestrian 148 mph in Volkswagen's finest.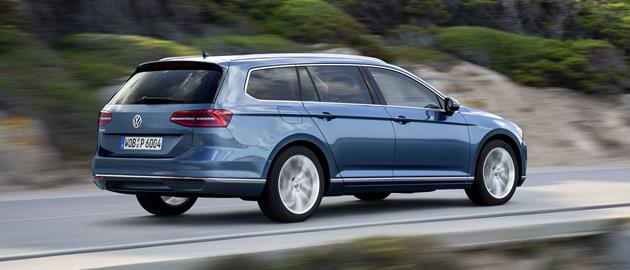 8. Skoda Octavia vRS
Max speed: 150 mph / Boot space: 1,740 litres / Power: 217 bhp / Price: £25,950
Not a car that attracts much attention, the vRS version of Skoda's Octavia is more warm than hot, but the understated looks might just allow Santa to avoid being sighted by any children staying up late. And with a huge boot, there's room for bigger gifts.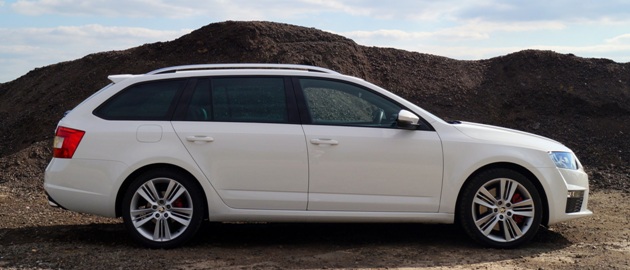 7. Volvo V60 T6 Polestar
Max speed: 155 mph / Boot space: 1,241 litres / Power: 345 bhp / Price: £49,775
Evoking memories of the (almost invariably) yellow 850 T5 of the 90s, Volvo's latest (usually) comes in Rebel Blue, which tells you all you need to know about what kind of car this is. Unruly, loud and extravagant, it's the best transport any Labrador will get.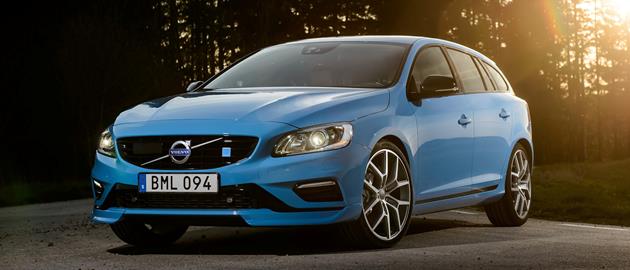 6. Mercedes-Benz C63 AMG S
Max speed: 155 mph / Boot space: 1,510 litres / Power: 503 bhp / Price: £67,745
There's nothing sophisticated about the C63 AMG – there's just a big engine (6.2-litres, as you ask) producing lots of power, with a sensible estate car body bolted on to it.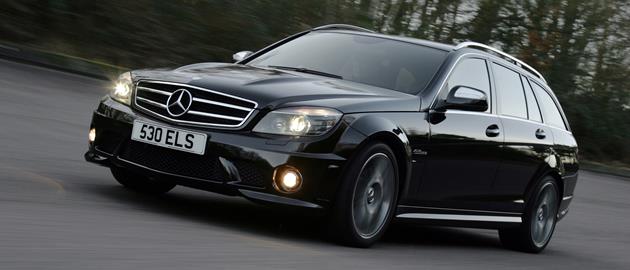 5. Vauxhall Insignia Sports Tourer VXR Supersport
Max speed: 155 mph / Boot space: 1,530 litres / Power: 321 bhp / Price: £31,224
Vauxhall's second entry on the list is more convincing, the Insignia estate being a well-respected if not very exciting load-lugger. With a turbocharged 2.8-litre V6 engine up front and a large load bay, and suspension tuning by VXR, it's part sports car, part van. Standard four-wheel drive will help get Santa through the snow, too.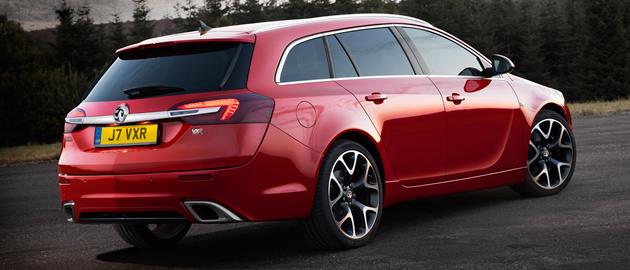 4. Mercedes-Benz CLS63 AMG S Shooting Brake
Max speed: 155 mph / Boot space: 1,550 litres / Power: 577 bhp / Price: £87,000
The swooping roof-line eats in to the load space, but there's no eating in to performance levels. A huge engine, with two turbos bolted on to the side, provide enough power to move the North Pole, but a speed-limiter and a slightly smaller boot than some others means it doesn't take the top spot here.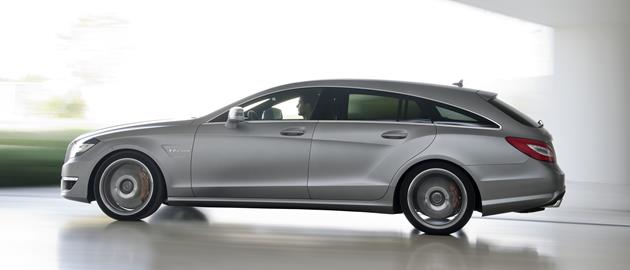 3. Audi RS 6 Avant
Max speed: 155 mph / Boot space: 1,680 litres / Power: 552 bhp / Price: £77,995
A massive twin-turbocharged V8 engine produces more power than Audi's smaller RS 4, but a speed limiter keeps maximum velocity to just 155mph, keeping the RS 6 in third place.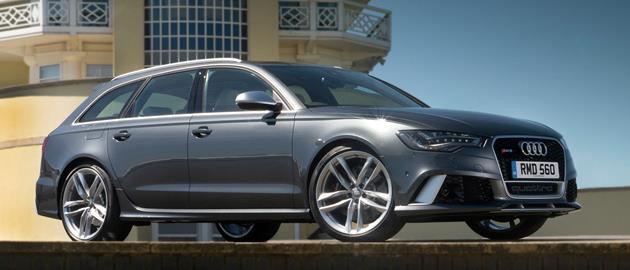 2. Mercedes-Benz E63 AMG S
Max speed: 155 mph / Boot space: 1,950 litres / Power: 577 bhp / Price: £85,900
The most powerful car here, thanks to a turbocharged 5.5-litre engine, but an electronic speed limiter stops you having too much fun. The 0-60 sprint takes just 3.6 seconds though, so zipping from house to house won't take long.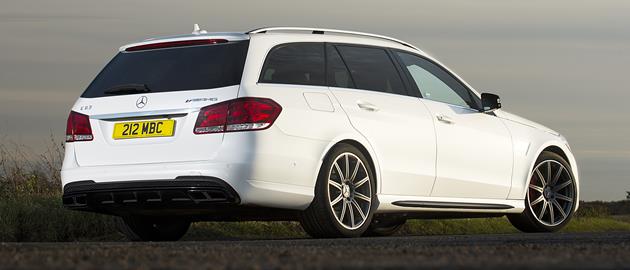 1. Audi RS 4 Avant Limited Edition
Max speed: 174 mph / Boot space: 1,430 litres / Power: 444 bhp / Price: £56,545
The fastest way to move a number of parcels from point A to point B, reaching the limits of the dynamic ability in the RS 4's chassis is beyond most mere mortals. Fast and practical, it'll also keep Mrs Claus happy for the rest of the year as it's remarkably comfortable too. Not only the finest estate car you can buy, but one of the finest cars full stop.