Buying a car is a major event for most families. With so many contrasting needs on demand from one vehicle, making a decision can be tough, and a final purchase even tougher
To set you off down the right road, here's a handy seven-point guide – from searching vehicles through to negotiation, leaving you worry free and motoring on for more years to come.
Decide what you want
Cars suitable for the family aren't rare, so make sure you go online and thoroughly research the cars you're interested in.
Find some inspiration: If you're not an enthusiast, it can be hard to know what's even available, and you don't have to trailblaze on something like this. Search 'most popular' cars online. Start with Motors.co.uk's, who have a 'What's Hot?' section which lists cars sold in the past few days.
Set a budget: Preferably one that you can afford and are prepared to spend. Don't forget there will be insurance, tax…
Choose your spec: List your requirements such as integrated Sat Nav or air condition for example, then search models which include your chosen features.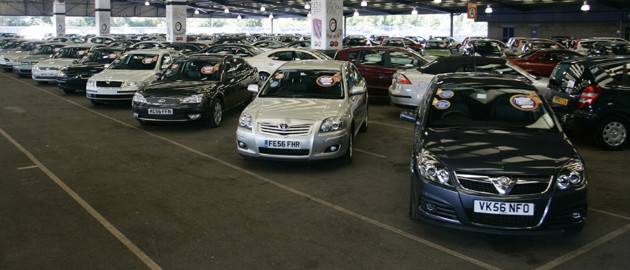 Research
Once you've narrowed down what you want, it's time to research the specifics. Spend time finding out just how much the cars you're interested in sell for, and check if there's anything included in the spec that affects the value – such as its colour.
Check additions such as car maintenance, tax and insurance are all affordable – it's no good buying yourself a new motor to find out you can't afford to insure it. Can warranties on a car, if they exist, be transferred for instance? Again, Motors.co.uk have a great little resource on their site called 'Ask an Expert', which shares first-hand information on the best way to buy a used car – research being a big factor. Find all this out in advance and you're half way there.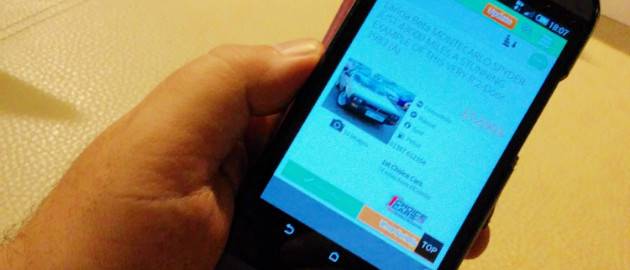 Value your old car sensibly
It's a sad fact of life that we all think our own car is special, but that doesn't mean it's worth any more when you come to change it. Again, research is your friend; find out what similar models to yours are selling for and you'll be better prepared when the time comes to let yours go, especially if you're looking to part-exchange.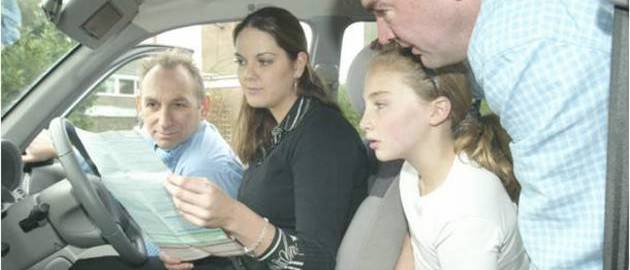 Inspect your next car
If you think you've found the right car for you, take some time to check it out thoroughly. While an AA or RAC check will tell you a lot, you can do most checks yourself.
Exterior: Try to view a car in daylight and dry weather, when it's harder to disguise any bumps or peeling lacquer, and don't be afraid to get up close for an inspection. Look along the panels and check to see if all the creases and lines are lined up, and ensure the paintwork on each panel matches. If it doesn't, it could be evidence that the car has taken a knock or scrape at some point.
Interior: Likewise, take some time looking around the interior; seat upholstery that's getting thin might look set to last, but when it does wear out it's an expensive thing to put right.
Mechanics: You should look under the bonnet also, to ensure that any belt changes have been made, especially the timing belt, or see if they're due soon – this is usually an inexpensive thing to put right, but if the belt fails then you're looking at a large repair bill.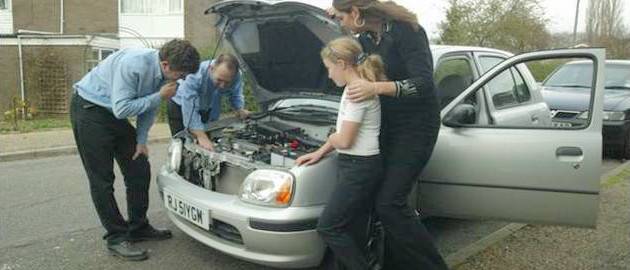 Check the documentation
Any reputable dealer should have all the paperwork available relating to a car they're selling, so the V5 (what some people refer to as the registration document or logbook), MOT certificates, handbooks, service history. All those sort of things are important, and will aid the cars value when you come to sell again in the future. At the same time, assuming everything thus far is in order, get a data check for the car. Usually referred to as an HPI check, there are companies such as HPI, RAC, AA and many more that will check the background of the car you're looking at, ensuring it's not been written off, listed as stolen or still under a finance agreement.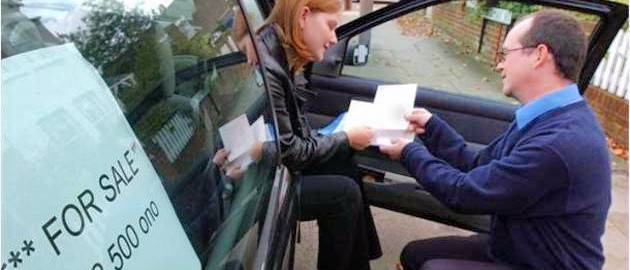 Negotiate
This is where your research comes in handy. Having viewed cars online, you should already have an idea of what is a sensible price to be paying for a selection of car makes. Whilst the days of huge discounts on the marked price of a car are all but gone thanks to dealers pricing cars sensibly against internet prices, there's usually still some wiggle room.
Using your new found inspection techniques, you may have found something not mentioned in the advert that you could use as a bargaining point. It doesn't have to be about pure money off though – does that timing belt need doing? Perhaps the dealer could organise that for you. Is the MOT due to expire shortly? Then see if the seller will put it through a test before you buy. Whatever happens, don't be afraid to ask for a discount of some sort – if you don't ask, you don't get.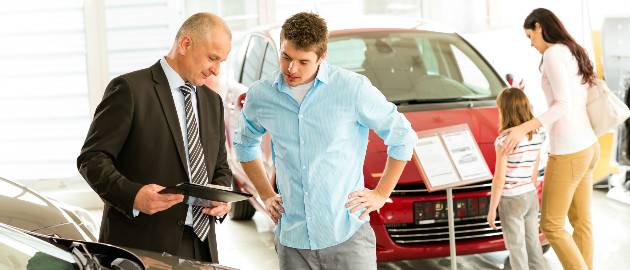 Be prepared to walk away
Always be prepared to walk away from a deal which doesn't offer what you what you need. If the car just doesn't quite fit your budget, or there's an issue that you're not happy with, then let the seller know and see if you can reach a settlement with them. If not, then there's no shame in leaving them and looking for the next car. There's no shortage of metal on sale across the country, so there's a strong chance you'll find exactly the car you want elsewhere.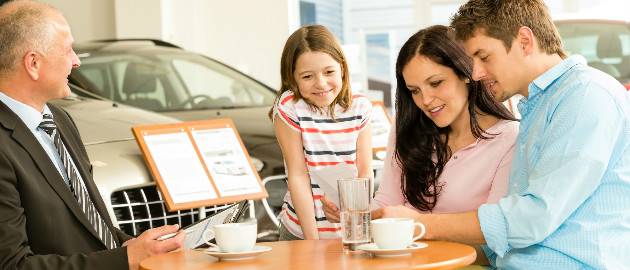 Finally – enjoy!
Assuming you've finally decided to part with your cash (or sign a finance agreement), then you'll be the proud owner of a car that's new to you. Remember to take time to familiarise yourself with the new gadgets and features of your car once you're tucked up on your driveway at home. Getting a good overview of the car manual can inform you on how to better maintain your vehicle, to help keep it in top condition. Once it's all figured out, you'll hopefully have a car that you paid as little as possible for, will give you years of worthy service and gives you something to be proud to travel in. Well done.