Tiny car, tiny engine, tiny emissions…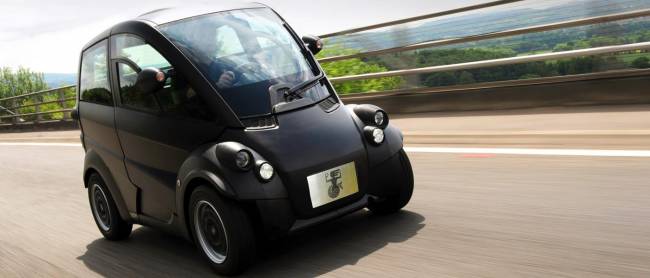 Pure electric power, hydrogen power, water power and even air power have all been put forward as alternatives to the use of fossil fuels. Shell, perhaps predictably, feels that there's another option that's not been given the credit it deserves – stick with petrol.
That might sound rather like a turkey voting to cancel Christmas, but Shell is insisting that by improving efficiency we can make a smaller impact on the planet without abandoning the easy life that petrol gives us.
It's therefore partnered with design-legend Gordon Murray and F1 engine designer Osamu Goto to create Project M.
Described as "an ultra-compact efficient car for city use, based around the internal combustion engine," Project M is a tiny city car that can accommodate three people. To keep the exterior dimensions down, the driver sits in the centre, ahead of two passengers that slide their legs either side of the driver. Entry and exit is via a front-hinging clamshell.
It's a clear development of Murray's T25 concept, retaining a tubular steel chassis with bonded-in composite panels that combine to provide strength with extremely low weight.
Despite its apparent height, Project M is as aerodynamically efficient as possible, which is again partly due to the composite construction – it's far easier to manipulate carbon fibre in to slippery shapes than it is for pressed steel.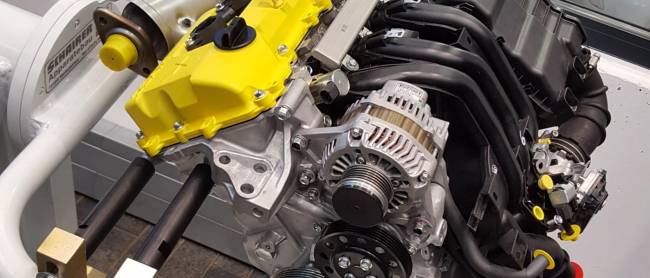 Power is via a Mitsubishi-sourced 660cc three-cylinder engine, but one that's been worked on by both Goto's Geo Technology company. Shell's involvement was completely integrated from the outset, with lubricants playing a vital role in improving efficiency.
While 47bhp doesn't sound too generous, it moves the 600kg car along at a perfectly acceptable pace, so Geo Technology focussed on improving efficiency rather than upping power. The camshaft, tappets and piston skirts have been coated with a diamond-like coating, while titanium valves and springs were installed. A much lower weight piston was also introduced, with a reduction in contact with the cylinder of 40%. By utilising the diamond-like coating rather than requiring channels for oils to flow through, there's one less piston ring while the conrods have been extended.
This all combines to create an engine that requires less energy to operate, and uses less energy to overcome the friction you find in every engine. That, in turn, means less fuel will be used.
But why persevere with petrol when there are alternative fuel choices available? Electric cars, despite being around for a hundred years or more, are in their relative infancy, while hydrogen fuel cells are seen by many as the future.
"Gasoline and diesel fuels will be part of the energy mix for a very long time," explained Bob Mainwaring, Shell's innovation technology manager. "EVs can reduce the energy you use, but that does not come for free."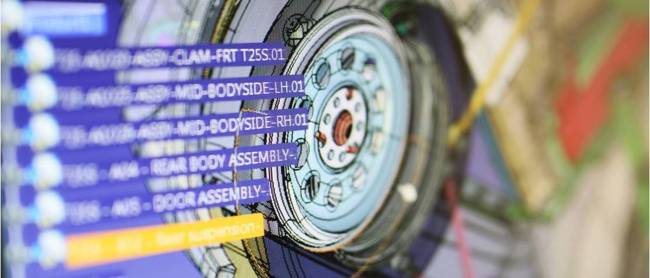 Shell's partnership goes far beyond a branding exercise, with the lubricant side of the business investing more in research than any other energy company. The partnership with Gordon Murray dates back to 2010, something Mainwaring is keen to emphasise.
"What I hope shines out is collaboration," he said. "Our mission here is to design a vehicle that is exceptionally fuel-efficient and reduce the amount of energy needed to transport people around cities. Lubricant is an important part of the overall design. What would happen if you linked lubricant, transmission, engines and vehicle design and considered it as one lump?"
The global population is expected to rise to around 9 billion people by 2050, an increase of two billion from the current figure, which will put a huge strain on resources. With most of these people living in urban environments, some 35% of the world's energy resources will be going towards personal transport.
Reducing energy requirements through Project M is an important step, but there are two questions left unanswered as I leave Shell's facility.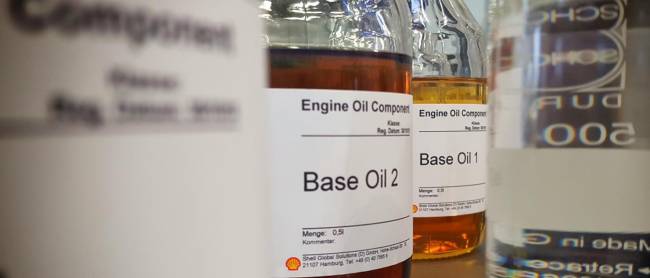 What happens to any car that comes to market from this project after three or four years, once a second, third or fourth owner starts filling the delicate engine with the cheapest oils from Halfords. IS that game over for the engine, or does it simply restrict efficiency?
And, more importantly, why limit the research to coming up with a car capable of 100mpg. A family saloon can, at a stretch, hit 70mpg these days already, so is an extra 30mpg really a target worth chasing? Won't the usual development cycle see us hit that target surprisingly quickly?
I can't help but think this is a missed opportunity, an opportunity to work towards a stretch goal that will really make a difference to society. Using 30% less fuel has to be applauded, but why not aim for 200mpg? That would mean using 65% less fuel, something that we can be certain will affect everybody's future.
Project M us a great start, and it's encouraging to see an oil company embracing the uncertain future of motoring. But it's surely just a start.