It's a guilty pleasure, but who of us hasn't dropped into a McDonald's drive-thru on the way home from work?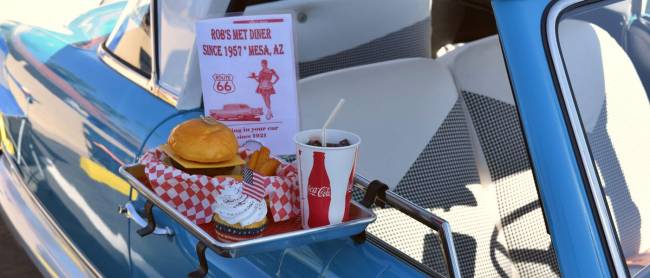 You can load up on burgers, fries and milkshake without stepping out of your car, the ultimate in lazy living.
Us Brits want even more though with a survey by Euro Car Parts finding that nearly a quarter of us would like a drive-thru parcel collection point, while 17% feel the need for a fast-pharmacy. Just over one in ten fancy an ice-cream parlour with window service, slightly ahead of those that fancy the dangerous sounding drive-thru off-licence.
Happily, it's more than just food and drink that you can get from behind the wheel though, with guns, weddings and even spiritual intervention all available at motor friendly outlets…
Something Fishy: Fish and chips is the classic British dish, and now residents of Wakefield can get this traditional Friday night treat on double-quick time at The Empire – without even having to leave the car.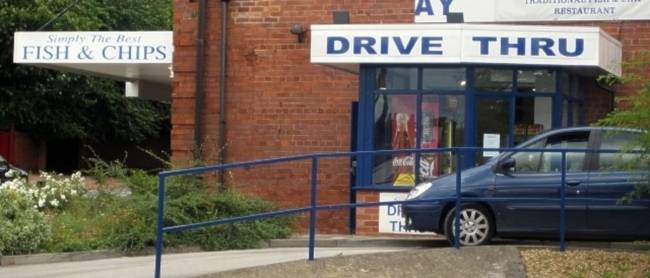 Shot Glasses: Guns and drinking – not the most common pastimes of driving. However, in Schulenburg, Texas, you can get exactly that at the creatively named Double Shot Liquor & Guns Drive Thru.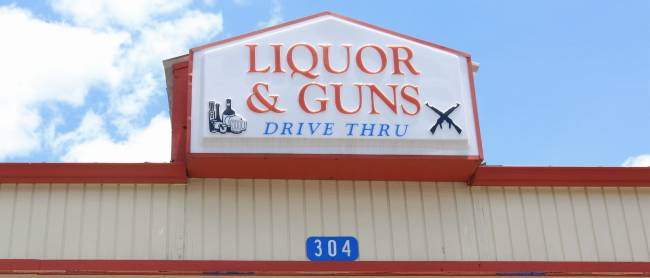 Highway to Heaven: Residents of Fort Lauderdale, Florida, can now find solace and prayer on the drive home from work at the Christian Life Center Divine Drive-Thru. Every Friday, the church's prayer team join motorists behind the wheel in prayer, taking convenience to a 'higher' level.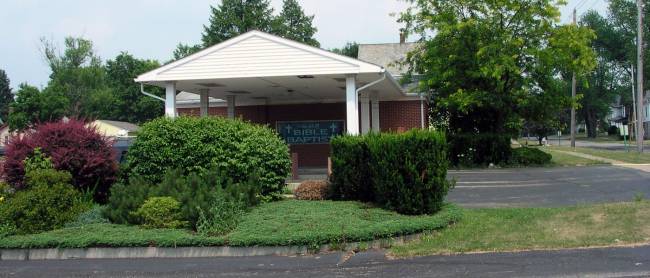 Get Shucked: Oysters are the aphrodisiac 'fuel for love'. At least that's what Get Shucked oyster farm says, where the Bruny Island, Australia, firm started selling oysters through their drive-thru window.
Daiquiri Driving: Despite drink-driving definitely not being a legal option, the rather loose laws in New Orleans mean that the Daiquiri Bay Cafe in Metairie, Louisiana, is ready to serve commuters a strawberry daiquiri after a long hard day at the office. Just make sure you have a cup with a lid, and no straw.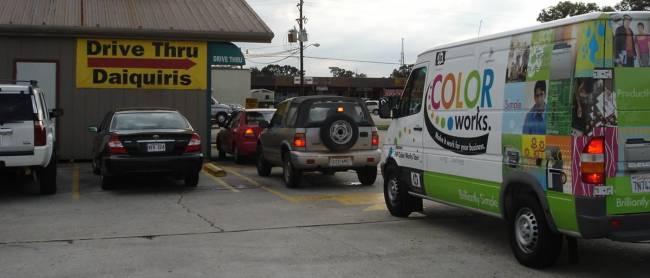 Wedding Bells: This Las Vegas chapel has been the number one pit stop to get hitched quickly since Frank Sinatra and Mia Farrow married in 1966. A Little White Wedding Chapel is most well know for it's 'Tunnel of Love Drive-Thru' costing just $50, and they even offer an on-site Elvis Presley impersonator.
Winter Wonderland: At Christmas time those in Old Bridge, New Jersey, can drive through an immersive Christmas nativity scene with an accompanying CD at the Sayre Woods Bible Church.
Bill Stimson, Marketing Director at Euro Car Parts said: "Drive-thrus were one of the great inventions of the 20th Century – combining convenience with our growing desire to buy faster. We're all familiar with our fast-food favourites, however it's clear to see that there are certainly some more interesting drive-thrus in the world! Whether it's a drive-thru church, mortuary or bar, there's definitely scope for some more unique drive-thrus in the UK."
---
Motoring powered by FrontSeatDriver.co.uk.