Get a buzz out of going green, but think that electric cars aren't ample enough for a family? We look at the current range of EVs to find the positives…
10. Mitsubishi i-MiEV
£23,499 / Range 100 miles
It might look like an egg on wheels, but the very tall and very narrow Mitsubishi makes for an excellent car around the city. However, it's a strict four-seater, the boot is tiny and the interior is a tad low-rent.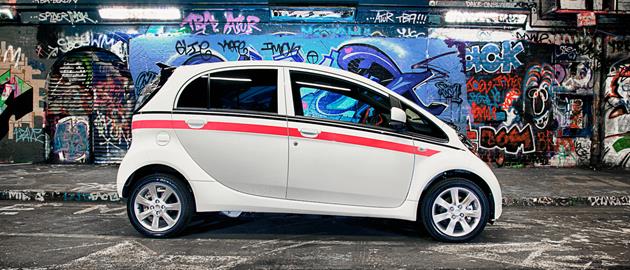 9. Citroen C-Zero / Peugeot iOn
£21,216 / Range 93 miles
Everything said of the Mitsubishi i-MiEV above can be repeated here, as the Citroen and Peugeot twins are actually triplets. Only a lower purchase price puts the French variants ahead.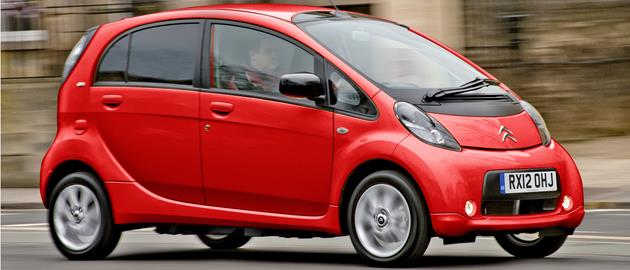 8. Ford Focus Electric
£28,580 / Range 100 miles
Almost indistinguishable from a 'normal' Focus, you'll join a very exclusive bunch of around 30 buyers a year if you pick Ford's first electric vehicle. It's also the same on the inside, with nothing to remind you that you're in something special beyond a lack of engine noise. The extra weight of the batteries means it's not as sharp and sporty as the standard car though, and the boot is tiny thanks to the batteries sucking up the space. As for the asking price… ouch.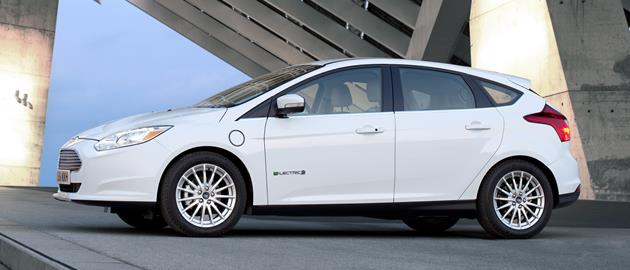 7. Volkswagen e-up!
£19,525 / Range 93 miles
The up! is an excellent little car, and that doesn't change once Volkswagen swap out the engine for a motor. It's refined, fun and, thanks to clever packaging, doesn't lose any space to the battery pack; not that there was much to start with, as this really is a city car. Its biggest weakness is the price, some £7,000 more than a petrol model – you'll need to cover around 60,000 miles before you'll start making that money back.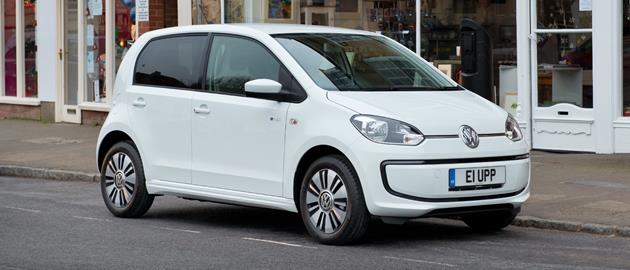 6. Nissan Leaf
£21,490 or £16,490 with a £70 monthly battery lease / Range 124 miles
The first mainstream electric car, the Leaf is beginning to show its age now, especially on the inside. However, a low purchase price (with a monthly battery lease) makes it more affordable, and it's still a great car to drive. Don't expect to get too close to the 124 mile range though, especially in winter when it drops dramatically.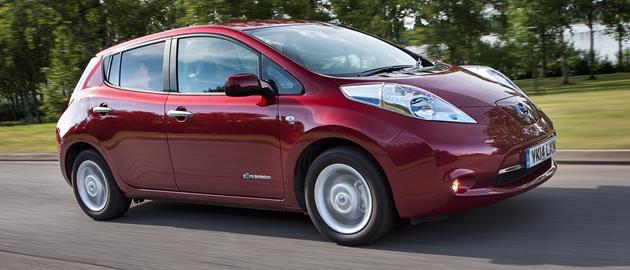 5. Renault Zoe
£17,793 or £13,443 with a £70 monthly battery lease / Range 124 miles
A proper supermini that happens to be electric, the Zoe combines stylish looks and a practical interior with generous equipment levels and, by electric car standards, a low price. The ride is a little on the firm side, but you can forgive it that as the rest of the car makes up for it. The battery lease might seem expensive, but that's just a tank of fuel each month.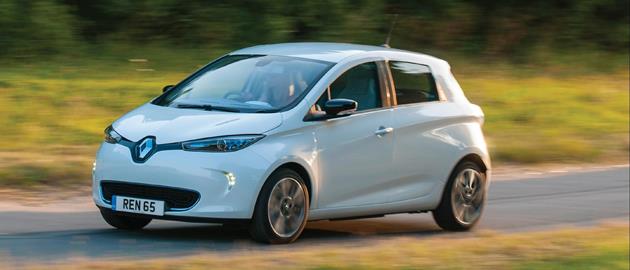 4. Kia Soul EV
£24,995 / Range 124 miles
New to the market this month, the Soul EV forges a uniquely stylish path towards green motoring. Upright and boxy, yet funky with it, the Soul EV also incorporates some new technologies to make the car as environmentally friendly as possible, such as bio-materials inside and a super-efficient heater system. It does all this while remaining as practical and inviting as the normal Soul.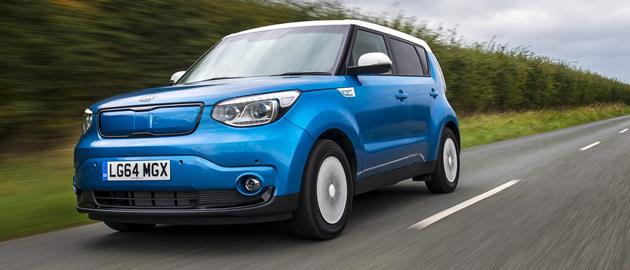 3. BMW i3
£25,680 / Range 100 miles
It's a BMW, so the i3 will sell well regardless of what it's like. Fortunately it's actually very good. With a style all of its own, the Fiesta-sized i3 combines carbon fibre construction with bamboo interiors and 'suicide' doors that swing out backwards. There's simply nothing like it on the road. It's not all show though, as it drives well, despite its skinny tyres. Quicker to 62mph than most family cars, it's certainly sprightly, but the ride is a tad firm and the skinny tyres means it's no sports car.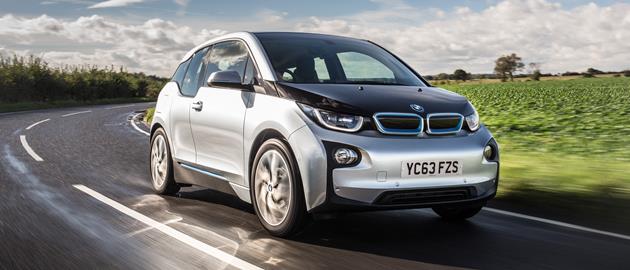 2. Volkswagen e-Golf
£26,145 / Range 118 miles
It's a tough call between the BMW i3 and Volkswagen's new effort. The Golf is a more practical proposition, with seats for five, split/fold rear seats and a boot that's still a useful size. It also rides better than the BMW and remains more refined at higher speeds. It's very nearly the very best electric car on sale.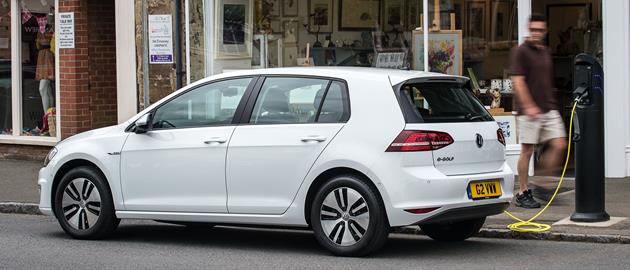 1. Tesla Model S
£49,995 / Range 233 to 310 miles
Tesla has rewritten the rulebook regarding electric cars, eschewing the small hatchback style and coming up with a luxury car as a big as a BMW 7 Series. You'd think that would impact range, but Tesla pack enough batteries in to get you more than 200 miles in P60 spec, and more than 300 on the more expensive P85 sped. It doesn't drive like you might expect an eco-friendly car to drive either, with enough power to embarrass a Porsche driver. Get to corners and the weight makes it feel a little numb, but never lairy. Keep it to the straight bits and there's a seemingly endless wave of power available, at least until the power runs out. When that happens, a network of chargers allows you to get 80% of that charge back in just half an hour, making it a viable car for everyday life. The downside is you pay handsomely for the privilege, but you get a something that really could kick start the next generation of motoring.