Design degree no longer required…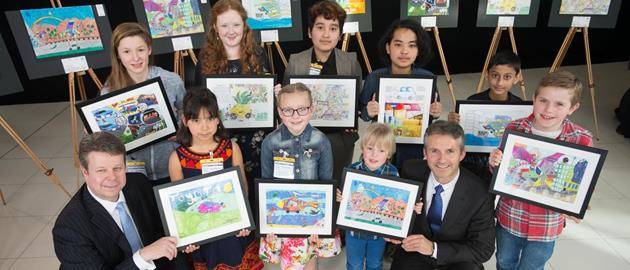 Hundreds of entries were received for this year's Toyota Dream Car art contest, with alternative fuels, environmentally friendly vehicles and, er, robot fish, being amongst the technologies invented by young minds.
The competition was open to children under 16 years old, each of whom had been asked to show their vision of what would be a great car of the future.
The best entries went on display at Toyota's offices in Surrey, where staff members were able to vote for their preferences in each age group. Final judging then produced three winners in each of the three age groups, all of whom were invited to a prize-giving reception at the HQ building last week.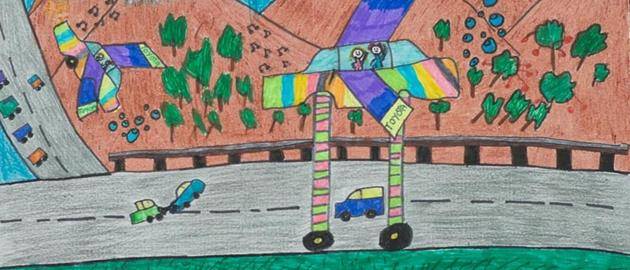 The occasion was hosted by Paul Van der Burgh, Toyota GB's president and managing director, who congratulated the young designers on their skills and insights. The winners each received a framed copy of their work, an Apple iPad, a goody bag and a certificate to mark their achievement.
The winners of each age category in the UK competition will have their work entered into the global Toyota Dream Car Art Contest, with the chance of winning a trip to Japan.
Dominik Czopek, from Dumfries, Scotland, came first in the Under 8 category, with his Bubbly Jubbly Musical Car impressing judges. Using dishwashing liquid for fuel so that bubbles are released instead of toxins. It also plays lovely music so that everyone is happy, healthy and safe. Even traffic jams are made a thing of the past thanks to retractable wings.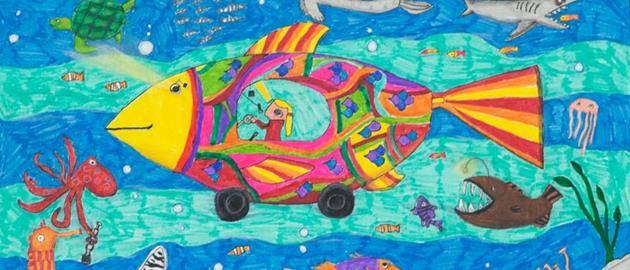 The Camouflaging Car, a car that blends in with its surroundings enabling occupants to study wildlife without threatening it, won Luton's Denisa Rissa the top prize for eight to 11 year olds.
Making it a family affair, Rachel Rissa won the 12-15 year old category with her Toyota Strategy (Specialised Traveller for Terrestrial Accessibility). Designed to tackle tracks with many obstacles, specifically mountains, cliffs, steep places and normally inaccessible grounds, this could be the next Hilux…
---
Motoring powered by FrontSeatDriver.co.uk