Partnership deal provides VIP experiences to fans and a platform to rising music stars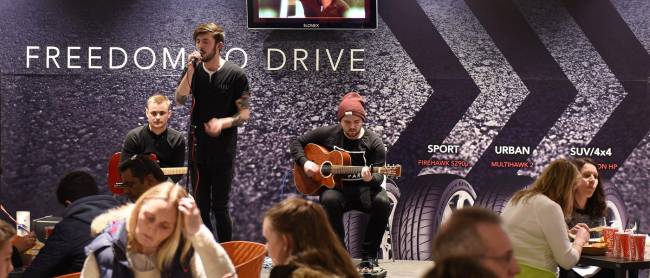 Firestone is to boost the prospects of unsigned bands in the UK thanks to a new branded stage in Birmingham's Barclaycard Arena, while those that just want to watch can enjoy VIP experiences thanks to the brand's forthcoming promotions and competitions.
The recently revamped arena now houses the Firestone Stage, an area for unsigned acts to perform before headliners take to the main stage. Launched last week just hours before Ellie Goulding played to more than 10,000 fans, the stage will also act as a venue for the tyre manufacturers annual Battle of the Bands competition.
Unsigned bands get the chance to win Marshall amplifiers, music equipment and even an opportunity to perform on the stage in future months, all in front of thousands of music lovers in the main concourse of the arena.
As well as the Firestone Stage, the company's partnership with the arena also sees a Show Lounge reserved for Firestone customers to use, as well as an exclusive Amplify hospitality seating area, all part of Firestone's long-term efforts to reach a vibrant, exuberant audience through music. These prime location seats will be available to Firestone customers and music fans through promotions and competitions.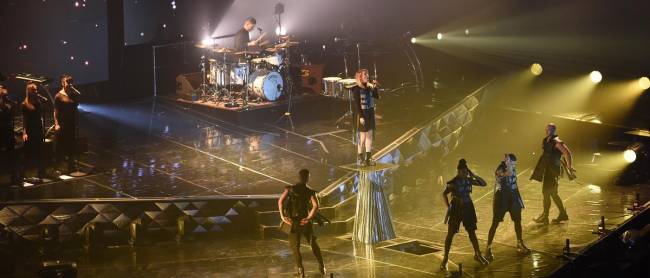 "Hosting some of the world's top events, featuring state of the art facilities and its central locality within the UK's second city, means the arena attracts a wide variety of music lovers, ensuring brand exposure to over half a million customers every year," explained Phil Mead, managing director for the Barclaycard Arena. "Further investment from Firestone in our pre-show entertainment area, is testament to how companies are recognising the benefits of this exposure.
"The partnership will further strengthen our offering for customers and provide a great platform for unsigned music artists to showcase their talents."
"We can see huge potential through our relationship with the Barclaycard Arena, which represents a focal part of our plans for 2016," added Firestone's brand manager Stuart Attfield. "We look forward to seeing all manner of talented music acts on The Firestone Stage. Who knows, they might go on to perform on the main stage one day, which would be a dream scenario for everyone."
Birmingham based band Rituals played a short gig on the new stage ahead of Ellie Goulding's concert in the main arena, returning to the stage where they won Firestone's Battle of the Bands last year. The music competition is set to return in 2016.
---
Motoring powered by FrontSeatDriver.co.uk