Fifty grand for a 50-year-old car? Phil Huff explains it's not all as it seems…
The original Mini is in many ways the perfect car for the city. It's small, frugal and agile, making it easy to find car storage for it, but the lack of any useful safety kit and the crumbling nature of a fifty-year old or so chassis means it's usually the preserve of just the classic car restorer.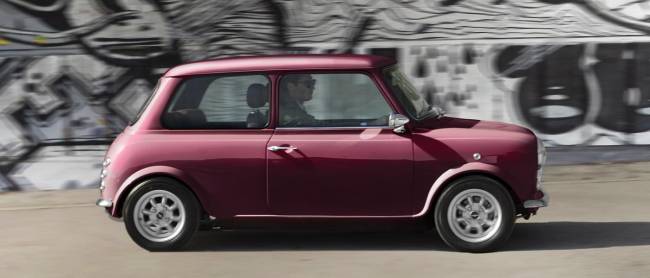 Until now that is, thanks to Silverstone-based David Brown Automotive. DBA first appeared in 2014 with the Speedback GT, a £600,000 reimagining of the Aston Martin DB5. Having sold 11 cars since then, it's now hoping to sell 100 Minis a year, but a price tag expected to be around £50,000 might make it a tough sell.
The new old Mini looks identical to the real thing at first glance, but the changes made are numerous. The 1.3-litre engine and gearbox are updated versions of the originals, but the body panels are all new. Gone are the external seams and welds of the 60s favourite, replaced by a smooth finish with a new grille, topped and tailed with LED headlights and tail lights. Under the skin lies heavily reworked suspension and brakes, ensuring the traditional go-kart handling is backed up by something that can cope with modern motoring.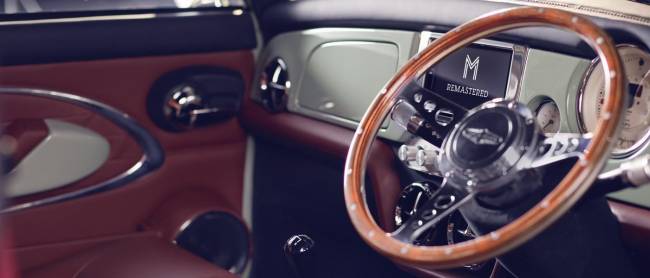 Inside there's everything you would expect from a car costing nearly as much as a Porsche 911. A classic steering wheel sits in front of bespoke sculpted seats and a hand-trimmed British leather interior. Knurled aluminium knobs, retro Smiths dials and an improved driving position makes it feel luxurious and comfortable, while the addition of a cup holder and touchscreen infotainment system adds the required modern flourishes.
Each car takes around 1,000 man hours to produce, including a four-week paint process that includes a contrasting roof option. Every customer will have a design consultation session to help design their perfect Mini, including the option of developing their very own exterior paint colour, alongside the opportunity to request other completely bespoke options.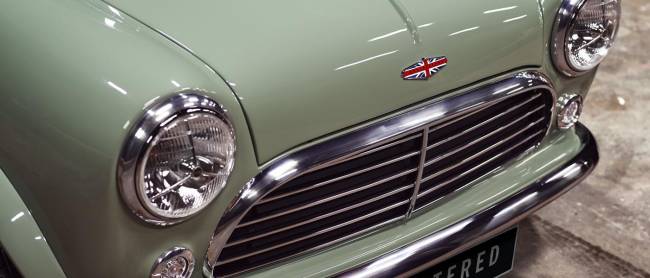 "It's been important to remain true to Alec Issigonis' wonderful original concept, yet bring it into the 21st Century in our own way," explained company founder David Brown. "The car will have all of the style and feel of a classic with modern dynamics. We've built this car to sit alongside any classic or modern collector's garage and I can see this being a fantastic city car, too."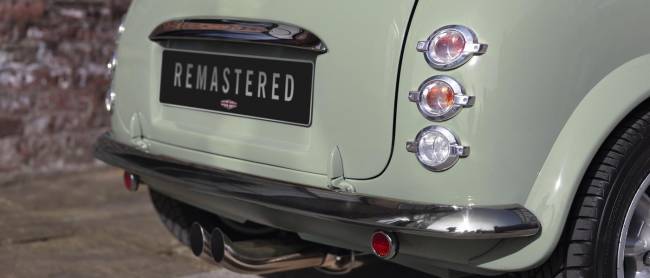 ---
Motoring powered by FrontSeatDriver.co.uk.