It's big and bold but, with a new model coming soon, why is Phil Huff driving the outgoing D-Max?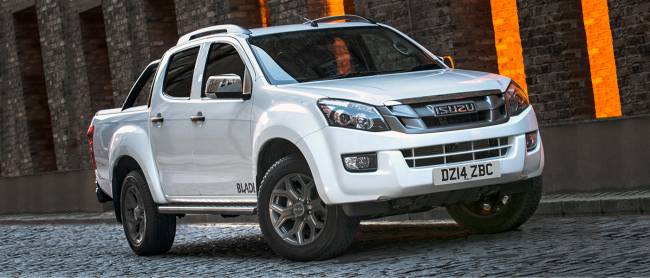 The pick-up world has exploded over the last 12 months; seemingly every manufacturer who has a pick-up in their range has replaced it, and those that don't have one have announced plans to introduce one. This year we'll see the Renault Alaskan and Mercedes X-Class join the ranks, as well as a revised Isuzu D-Max.
That makes spending some time in the current D-Max an odd thing, but Isuzu is keen to remind everybody that it thinks the current model is as good as any of its rivals (although the cynic in me says there's plenty of this older model left to shift.) I've therefore got over 17 feet of truck outside my house, and it certainly doesn't look like a tired old model.
Resplendent in white, this Blade specification model is part of the Premium range of D-Max vehicles with equally exciting names (Eiger, Utah and Yukon) designed to be used as comfortable family transport, as well as for pulling trees clean out of the ground. The Utility range is the workhorse variant, cheaper but without any of the luxuries you'll find on these more expensive models.
And it is expensive. Without any of the option boxes ticked, this test model comes in at slightly under £33,000 which makes it more than the top-spec Nissan Navara, a truck that gets closer to feeling like a car than any other to date. That's not the case with the D-Max, which has an interior dominated by hard, but tough plastics – there's no room here for fancy soft-touch dashboard toppers – and a Pioneer infotainment systems that look like an aftermarket accessory from Halfords.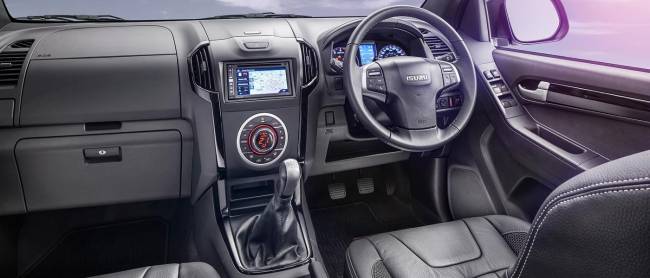 There's no skimping on equipment though, with climate control, Bluetooth and USB connectivity, cruise control, heated leather seats and a reversing camera – something that is particularly useful for a vehicle measuring nearly 5.3 metres long. And, while the interior may not be the last word in cutting-edge luxury design, there's an air of sheer strength that makes the D-Max feel invincible.
It's reputation as a working truck, backed up by the hardy five-seater interior, is well deserved, but that doesn't mean it's a tough car to drive. The 2.5-litre diesel engine clatters at startup and sounds a tad rough under pressure, but it's surprisingly quiet when cruising along. The suspension has a tough time of things – it's got to cater for motorway miles as well as climbing mountains with a tonne of logs in the back – but it's mostly pretty composed, crashing through bumps rather than gliding over them, but only the roughest of road surfaces upsets the ride.
It's surprisingly easy in urban environments too, despite its massive size. The turning circle is good, there's excellent visibility all round, and that reversing camera makes parking easy enough. The five-speed automatic gearbox makes city work easy too, although it impacts fuel economy quite significantly.
Switching on the four-wheel drive system – something that can be carried out at speeds of up to 60mph – adds extra security to the handling as well as opening up access to virtually any part of the country, tarmacked or not. It also aids towing stability, which is handy when you can attach 3.5-tonnes of trailer to the back of the D-Max. Fully load it and I'm confident it could just about qualify as an actual truck.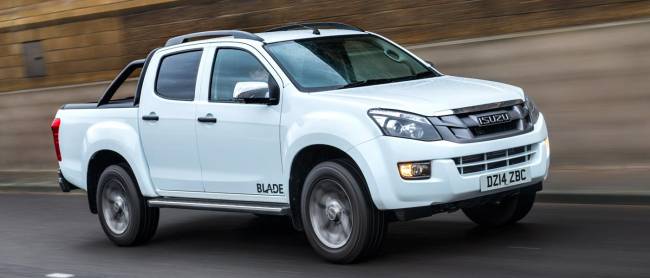 As a work tool, the D-Max is probably without equal. It's as tough as they come, and will comfortably transport you, your family, food for six months and a trailer full of supplies across the country, either using the traditional road-based method, or via a more direct and agricultural route. It will also double up as a proper workhorse, tackling any commercial tasks you might throw at it, shrugging off the demands as nothing more than a distraction from looking seriously cool.
Yes, you give up a fair chunk in terms of perceived quality that might make you feel a little more warm and fuzzy, but you get real quality that will see the D-Max outlast everything around it, probably me and you, and maybe civilisation as a whole.
---
Motoring powered by FrontSeatDriver.co.uk.