It costs as much as a house but goes far quicker. Is the McLaren 650S Spider a worthy alternative to home ownership?
Model Tested: McLaren 650S Spider
Price
£271,000
Top speed
204 mph
0-62 mph
3.0 seconds
Official fuel economy
24.2 mpg
CO2 emissions
275 g/km
Car tax band
M / £505
Insurance group
50
Engine
3.8-litre V8 turbo petrol
Power
650 PS (641 bhp)
Torque
678 Nm (500 ft lb)
Weight
1,330 kg
What is it?
The average house in the UK costs £284,000, but on the meagre salary of a motoring journalist I can only dream of average, especially as I have a habit of buying cars I don't need that cost too much to run and aren't remotely practical, as I get more satisfaction from something with wheels than I do from something built with bricks.
All of which means I should enjoy the McLaren 650S Spider, as it ticks all of those boxes. What you've got is a two-seater supercar fitted with a 3.8-litre V8 engine that starts at a reasonable £217,000. However, the team at McLaren has foisted an extra £54,000 of options on this one, taking the price to an eye watering £271,000, or roughly the same as a four-bedroom house in Ely.
That engine is attached to a carbon fibre tub with aluminium front and rear structures, which means a total weight of just 1,370 kg, which is only a little more than a Ford Fiesta.
All that power goes through the rear wheels, with Pirelli tyres over a foot wide given the task of gripping the tarmac.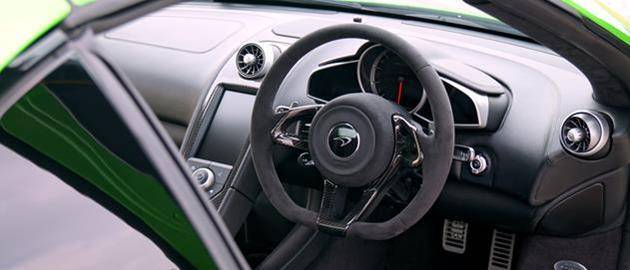 What's it like?
Drama should be guaranteed, given the stats, but it all starts before you step in the car. The flowing lines look like they've been sculpted by the wind, but it's the doors that attract attention.
Gull wing doors, or dihedral doors as McLaren like to call them, have always been cool, and will always be cool. It's automotive law.
Get past those and you're in a cockpit that presents a master class in minimalism. The McLaren's most obvious rival, the Ferrari 458, throws countless dials and switches at you, most of them attached to the steering wheel, that overwhelm and confuse. In contrast the 650S has an elegant three-spoke wheel trimmed in Alcantara, with just a couple of paddles behind to work the gears. Behind that lies a simple instrument panel that houses a large rev counter in the centre, flanked by digital displays of things the car considers relevant.
It's all so easy to work with, and enables you to keep your eyes on the road, something you'll need to do once the engine has been fired up.
The noise isn't quite what you expect though, with the exhausts holding back the V8 just a muted rumble. Hit the throttle and there's the high-pitched whine of the turbochargers accompanied by a whoosing intake sound, all sounding rather more spaceship than supercar.
It's brutally efficient though, hitting 62mph in exactly three seconds, while double that takes just 8.6 seconds. Performance continues to be staggering, with law-breaking speeds being a foregone conclusion. Reigning things in is harder than you think, as just breathing on the throttle puts you back in three figure speeds.
On track that's great fun, although there's a small wait while those turbochargers spool up. Grip levels are immense (although it is possible to move the back end around in an anti-social wall of tyre smoke,) and the car is finely balanced, although get it wrong wrong and sensible understeer shows first.
Out on public roads the McLaren is a pussycat to live with. For something so brutal, the ride quality is excellent, thanks to adaptive dampers that take the sting out of bumps. The steering is also light and easy to use, leaving the 650S requiring nothing in the way of heft to manoeuvre.
Push it harder on some quiet roads and you realise that you're barely using 25 percent of the capabilities of the car, It's just too easy, too refined, and therein lies the only significant problem with the 650S…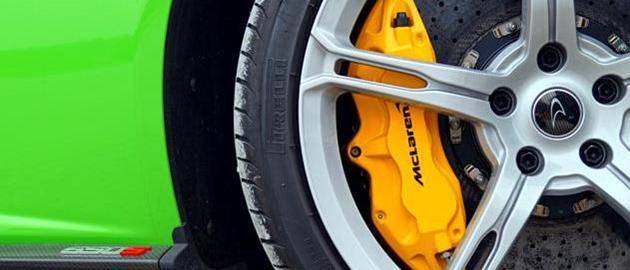 Is it practical?
No. Shall we move one?
Ok, there's an embarrassingly small boot, no sign of Isofix attachments and a thirst for fuel that will see Opec kept in business for some years yet. Officially it'll manage 24.2mpg, while CO2 emissions are 275g/km. It could, I suppose, be worse.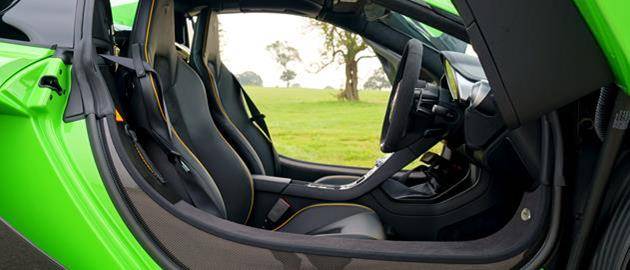 Should I buy one?
Supercars should be spectacular, making you stop in your tracks and stare as they pass by. Thoughts of brave men and women behind the wheel fighting the power, pushing the car to the limits, should come to the fore.
The 650S doesn't do that. It's no harder to drive than a Ford Fiesta, feeling a little neutralised even when it's being pushed as far as it can go. There's undoubted talent, huge speed, incredible grip, but little fizz.
It's academic anyway, as I don't have the £271,000 spare right now, and I'm sure my wife would rather I spent that on a house. I can sleep in a car though, while nobody has figured out how to drive a house, so the car wins this battle.
But I'd rather take the Ferrari. Sorry.