Could the L200 pickup be the ultimate vehicle for the working Dad?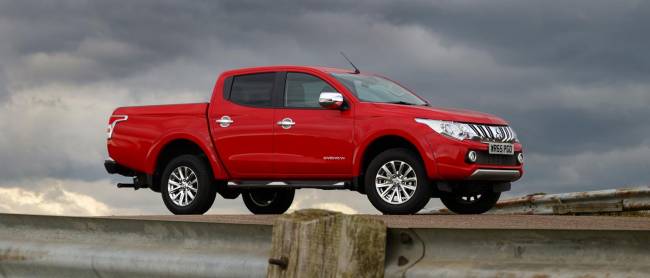 It seems as if every pickup manufacturer is refreshing their model range, and now it's Mitsubishi's turn with its fifth-generation L200.
As the best-selling pickup truck in the UK, Mitsubishi hasn't fiddled with what is clearly a winning formula too much, so this is very recognisably an L200 that's going through evolution rather than revolution.
That means you're looking at exterior styling that's been brought up to date, and a quieter, more luxurious cabin that is intended to appeal to those considering a practical SUV. To help that appeal further, there's a stiffened chassis along with revised suspension that promises to improve the ride and handling.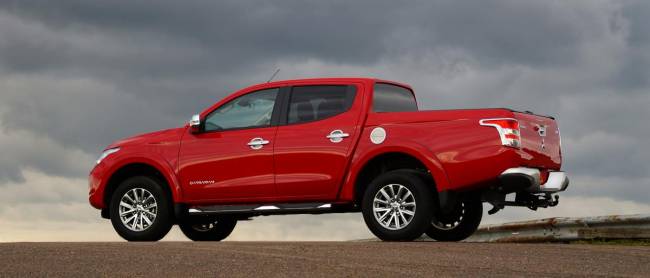 There's certainly little in the way of body roll, which comes as something of a surprise, making the entire driving experience all the more composed. The steering even does something now, and there's a reasonable amount of grip from the tyres, so bends are no longer something to be afraid of. There's still a fair bit of arm flailing as you manoeuvre around tight spaces, but a best-in-class turning circle helps numb the pain.
Not that it's tricky to drive. Central London may not be the natural environment for a massive pickup, but I ventured south and found the L200 to be something of an urban warrior. The sheer bulk of the thing is made easier to manage thanks to huge mirrors and good visibility, while light and predictable controls make snaking through the traffic a breeze.
Find some open roads and it's not quite so convincing. In the more fuel-efficient rear-wheel drive mode it's always eager to light up the rear tyres, thanks to there being so little weight over the axle. Switch to four-wheel drive and the problem is solved by a differential that puts 40% of the power to the front, but your economy suffers.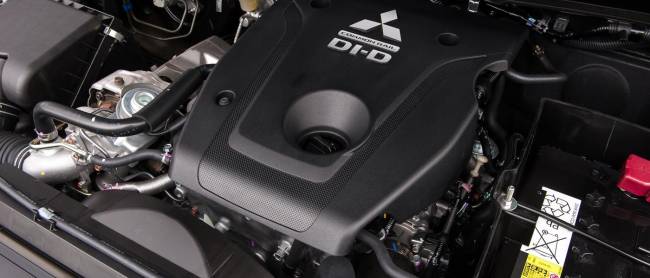 Your back might suffer too. As with many pickup trucks, its commercial origins are clear; a live rear axle and leaf springs combined with suspension designed to accommodate more than a tonne of whatever you put in the back of a pickup means it bounces down the road like a kangaroo on a pogo stick. It's better at speed on the motorway, where it settles down nicely, but it's never going to be a smooth as a proper SUV, or even a pickup like the Nissan Navara with its more road-friendly setup.
However, the L200 is a working vehicle, designed to haul whatever needs hauling over whatever surface it needs hauling across. That's when the extra bits make sense, such as an anti-stall device that means it will climb hillsides without making the driver look silly, while the four-wheel drive system can be locked up and switched to a low ratio to climb over virtually anything you could throw at it.
That's all facilitated by a 2.4-litre turbocharged diesel engine that produces a handy 178bhp. However, by 3,500rpm or so, the power disappears, so a quick change of gear is required to stay in the power band. To balance that, low-end power is prodigious and enables incredible flexibility.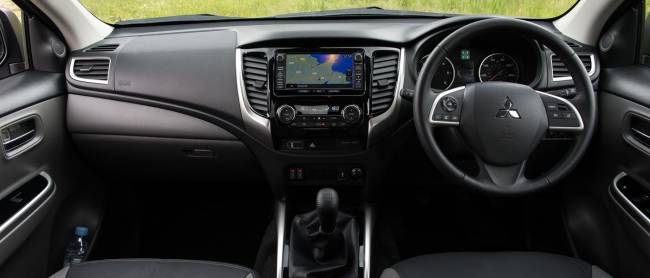 Settle into a cruise and economy s pretty good, too. Mitsubishi claim 42.8mpg, while our test returned an impressive 36.9mpg, while CO2 emissions are as low as 173g/km. That makes little difference to the private buyer, as the commercial background of the L200 means you pay a fixed rate of tax unrelated to CO2 figures, currently £230 per year.
The interior is standard fare for this sort of vehicle; the trend is to move ever closer to an ordinary SUV, so that means there is a huge roster of equipment, especially on this Barbarian spec car. Sat-nav, a rear-view camera, cruise control, climate control, a DAB radio, Bluetooth and USB connectivity, auto wipers and lights, seven airbags and lane departure warning being amongst the standard kit.
There's plenty of room too, with space in the rear able to accommodate three adults without too much difficulty. A secret storage area hides behind the rear seat back that holds a wheel wrench and jack, amongst other things.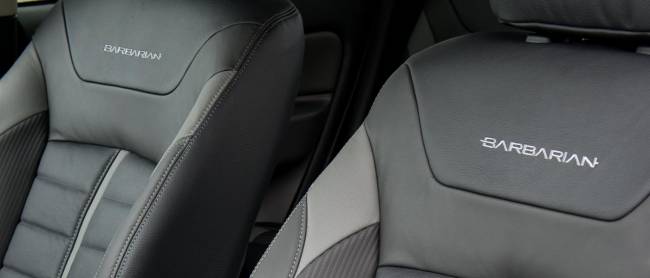 The dashboard is pretty standard too, laid out exactly as you would expect a dashboard to be, although the plastics are best described as 'rugged'. There's certainly nothing that will frighten away anybody moving from a more conventional vehicle.
Is it all enough to draw customers in from their comfortable crossovers and SUVs? There's no doubting that the big Mitsubishi will work exceptionally well for those that need a rugged workhorse – a load capacity of more than a tonne with the ability to take a Euro pallet sees to that – but private buyers might wish to consider a little longer exactly why they might need or want a pickup.
As improved as the L200 is over its predecessor, it's still relatively agriculture compared to a Nissan Navara, and especially so compared to any of the myriad SUVs on the market. The ability to throw your bike in the back a couple of times over the summer might not balance out the relative thirst, rougher ride and more commercial interior than you'll find in Mitsubishi's own similarly priced Outlander.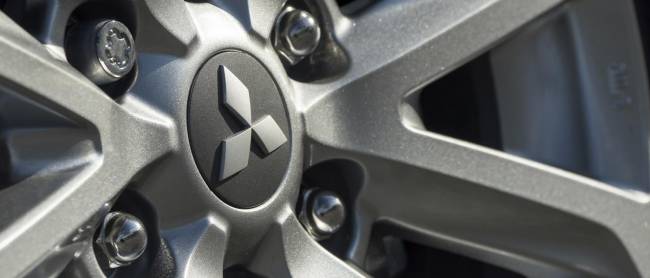 ---
Motoring powered by FrontSeatDriver.co.uk