It might be Rolls-Royce's 'budget' option, but the Ghost still exudes presence and panache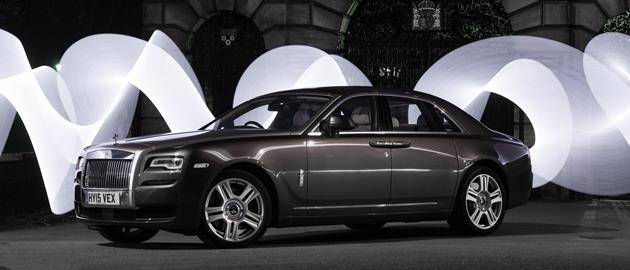 Model Tested: Rolls-Royce Ghost
Price
£200,500
Top speed
155 mph
0-60 mph
4.7 seconds
Official fuel economy
20.8 mpg
CO2 emissions
317 g/km
Car tax band
M / £505
Insurance group
50
Engine
6.6-litre turbo petrol
Power
570 PS (563 bhp)
Torque
780 Nm (575 lb ft)
Weight
2,360 kg
What is it?
It's the most comfortable ghost story you'll ever hear, but there's no myth or mystery involved. There may be 6.6-litres of turbocharged V12 engine just a few inches ahead of me, but all I can hear is a whisper in Rolls-Royce's 'budget' model.
That's something of a misnomer though, as you'll need at least £200,000 to get the keys for this ultra-luxury motor. Even then, that probably won't be enough – customers tend to personalise their purchases to an incredible level, from having paint matched to lipstick samples to having flakes of gold mixed in with the paint.
Buyers will then end up with the most sumptuously luxurious lounge you could imagine, inserted in to 5.4 metres of hand built metalwork, all of which has been personalised to their own demanding specification. It's like nothing else on the road, and theirs won't be like any other Ghost on the road.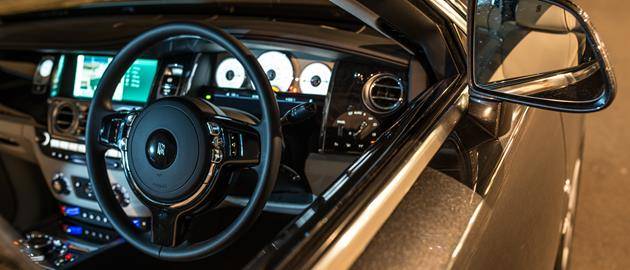 What's it like?
Forget sitting in the back and being driven, the chauffeur would have been sacked as the Ghost engages with you like nothing this size has any right to do.
Despite weighing north of two tonnes, that huge V12 engine propels the car to sixty miles per hour in less than five seconds, an ever so subtle growl simply demanding that the horizon is brought nearer.
If swift progress is required, the Ghost simply provides. Huge tyres grip the road, the laws of physics being a mere irritation, while strong brakes bring the brute to a stop neck-snappingly quickly. As the bends approach in front, a satellite aided gearbox already knows what's coming and selects the right gears. It's incredible, and quite possibly witchcraft.
Relax though and the Ghost relaxes with you. The engine note fades away entirely, wind noise is almost imperceptible, and only the occasional bit of tyre roar upsets the calm.
It's during those relaxing times that you can examine the exquisite detail and craftsmanship that goes in to a Rolls-Royce; the wooden veneers are taken from the same tree, the leather is sourced from Austrian cows that haven't ever seen a barbed wire fence so remain scratch free, while the lounge-style seating in the rear sees the two armchair-like seats angled slightly towards each other to create a space that's easier to conduct business in.
If you get too engrossed with buying small countries, a crystal-topped rotary dial that controls the infotainment system reminds you where you've spent your money.
It's not all entirely perfect, though. While the ride quality exceptional in most circumstances, a thus is sent through to the cabin as you cross cracks in the road at low speeds. The infotainment controller might be glorious, but the heating and ventilation controls are beyond archaic, making it surprisingly tough to get the climate set exactly as you'd like.
And if you have any environmental scruples at all, this is very definitely not the car for you.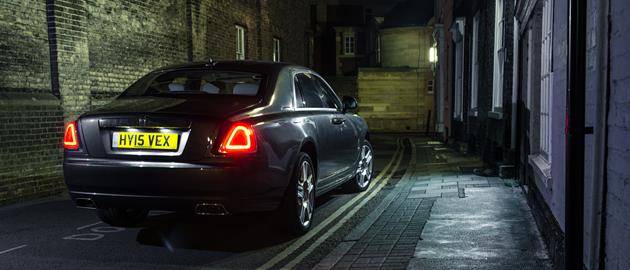 Is it practical?
Given the sheer bulk of the Ghost, you would expect there to be plenty of space, but that lounge-seating makes it a four-seater rather than five. The boot is pretty significant though, and there's no lack of legroom, shoulder room or headroom throughout the car.
There are Isofix attachment points for your child seat, although the inch-deep lambswool floor mats are something that could become a matted hell if you let your child loose in the back!
Running costs are, as you would expect, steep, with official fuel economy of 20.8mpg promised. That adds up to CO2 emissions of 317g/km, meaning it's the top level of car tax at £505 per year, while company drivers will be facing a BIK burden of 37%.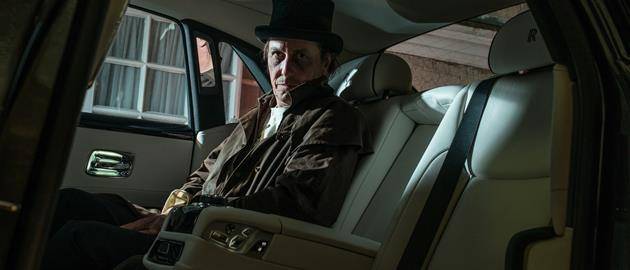 Should I buy one?
Picking on the Ghost for having a few minor flaws is a little harsh; it's still the finest car of its ilk, standing clear of any of its rivals. That's even assuming there are rivals – Bentley's Flying Spur gets close, but lacks the pure sense of occasion that the Ghost manages.
A week with the Ghost made me realign my ambitions. No longer is simply playing with cars and making a living out of it good enough. Now I need to to figure out how to play with cars, make a living and find the equivalent of a four-bedroom detached house to spend on a car.
In the meantime, the man from Rolls-Royce has taken the Ghost away. What remains is a misty memory of what might have been. What could be.