Can the S-Cross, Suzuki's answer to the Nissan Qashqai, give the Japanese firm a foothold in the lucrative crossover market?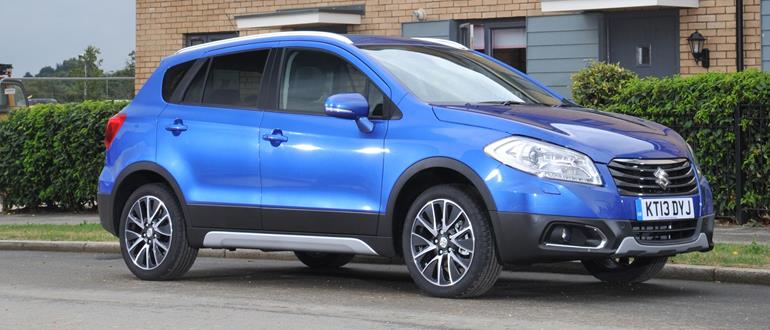 Suzuki SX4 S-Cross 1.6 DDiS SZ5 ALLGRIP
Price
£23,549
Top Speed
108 mph
0-62 mph
13.0 Sec
Combined Fuel Economy
64.2 mpg
Road Test Economy
49.7 mpg
CO2 Emissions
114 g/km
VED Band
C / £30
Insurance Group
18A
Engine
1.6-litre turbo diesel
Power
118 bhp (120 PS)
Torque
236 ft-lb (320 Nm)
Weight
1,370 kg
What is it?
Looking at the name, you might well wonder what it is. Why give a car one name when you can shoehorn two on to the boot lid?
The S-Cross is an all new crossover vehicle, but the SX4 name is squeezed in there as it also acts as a replacement to the soon-to-be-extinct and smaller SX4 model. It' surely only a matter of time before the SX4 name is dropped…
What's left after all the naming shenanigans is a Nissan Qashqai-sized crossover that promises dynamic handling, exciting performance, a spacious interior and fuel-sipping economy.
What's it like?
I attended the launch of this car back in 2013, and left unimpressed. The rather staid styling fell flat and I never warmed to the car. I was disappointed, as Suzuki make some great cars in the Swift and Kizashi, and that magic hadn't transferred to the S-Cross.
However, Suzuki's PR team thought I was wrong and, frankly, so did the rest of the world's motoring media. I was convinced to have another go, and so Suzuki loaned an S-Cross to me for a couple of weeks in the hope that I was perhaps having a bad day.
And perhaps I was. After covering around 800 miles in the diesel powered model, I've begun to appreciate what the S-Cross offers.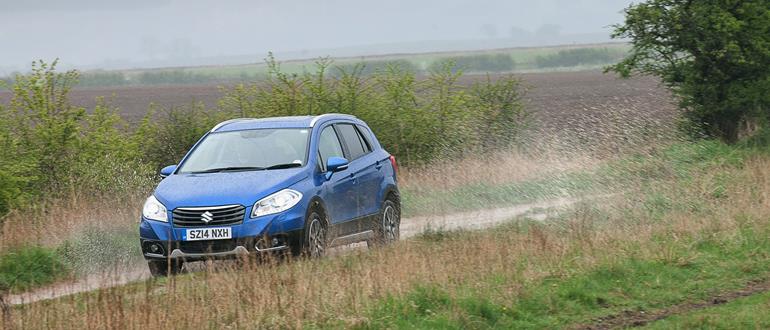 It's still not an exciting car, but the ride quality is perfectly good, especially when you've got seemingly endless motorway miles to cover, while the handling is surprisingly engaging. I won't go so far as to say it's sporty, but country lanes aren't something to be approached with dread.
Some models, including this test model, come fitted with four-wheel drive and ALLGRIP – a set of electronic gadgets that control traction when things get messy – that managed the odd wet field and gravel track with aplomb. Climbing the Eiger might be expecting a little much, but it could get you home when the snow starts falling.
The cabin has plenty of equipment, especially in the top SZ5 spec my test model came as, with DAB radio, USB sockets, sat-nav, Bluetooth connectivity and pretty much every option you can think of.
You do feel a little let down with the styling though. The dashboard is simple, with swathes of matt black plastic, while the instruments ahead are straightforward and clear. There's nothing to excite or interest you, but it is at least all put together exceptionally well.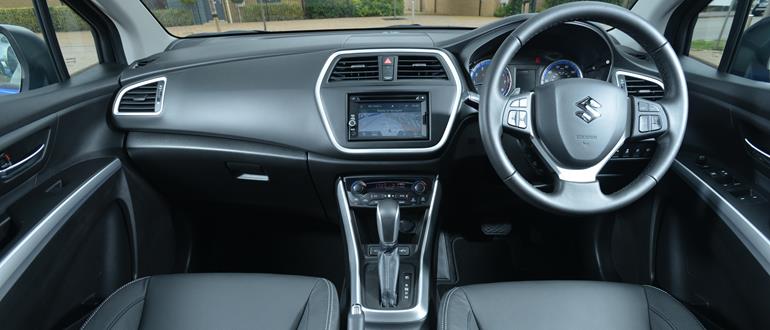 Is it practical?
Any crossover needs to offer plenty of space, otherwise there's little reason for it being a crossover. In that regard the S-Cross ticks some of the boxes.
Up front there's plenty of room for the driver and passenger, with plenty of headroom. Things get tighter in the rear seats, but if there are only ever child seats in place there then it won't be a problem.
The boot is exactly the same size as the Nissan Qashqai's at 430 litres, but Volkswagen's new Golf SV offers a huge 500 litres and more rear space.
Economy is good, with official figures claiming 67.2mpg. I found real-world economy to be exceptional, with 50+mpg being the norm. Low emissions means car tax is just £30 per year.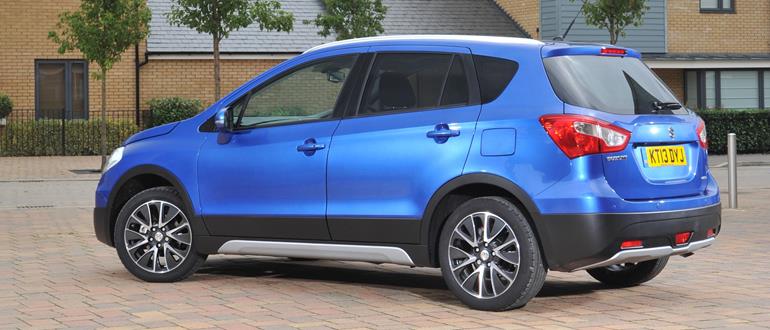 Should I buy one?
There's a lot to like about the S-Cross, from the distinctive styling, through the excellent engine, and on to the equipment levels offered. The biggest draw to the Suzuki though is its price. Despite being the top model, the S-Cross undercuts the equivalent Nissan Qashqai by more than £2,000, enough to let you forgive some of the more plasticky areas of the cabin.
It's not much cheaper than the Golf SV though, although does come far better equipped and is a more entertaining car to drive.
The Suzuki may not be quite top of its class, but the value on offer could just swing things in its favour.