Just like a Vitara, but with added S.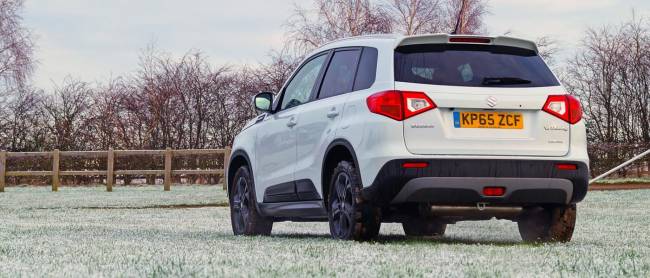 Car launches take place in all sorts of places. Sometimes they're on the perfectly smooth roads of Spain to best show off a car that might not necessarily ride the rough roads of the UK that well. Other times a manufacturer confident in the handling qualities of their new model might take to some of the more spectacular roads of Scotland.
The roads are always well chosen to perfectly match the car, complementing its best attributes. It was with some surprise then that I found myself at Croft race circuit in Yorkshire for the launch of an SUV.
Tall, cumbersome four-wheel drives rarely sit well on race circuits, but Suzuki promised that the new Vitara S was fun to drive. Half an hour on the circuit later, and with brakes that were smoking heavily thanks to ever-increasing levels of enthusiasm, I was inclined to agree.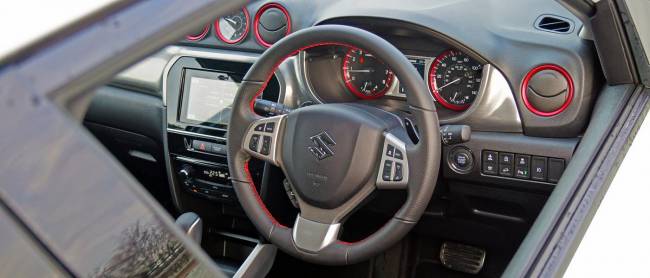 Taking it home to face the challenges of Cambridgeshire would surely show up another side, though. That said, we already like the Vitara here, so there's not much to prove. The S is, after all, just a new trim level with a new engine.
That new engine is a 1.4-litre turbocharged petrol engine, before you ask. It's a welcome addition to the range where diesel has always been the first choice, offering something zestier without too much of a sacrifice on running costs.
There's 138bhp to play with, which propels the Vitara to 62mph in a reasonable 10.2 seconds, but it genuinely feels quicker than that. Suzuki banged on about their new Boosterjet technology at the launch, designed to eradicate the turbo lag that leaves you pressing the throttle harder and harder while you wait for the turbine to spin up to speed and release some power.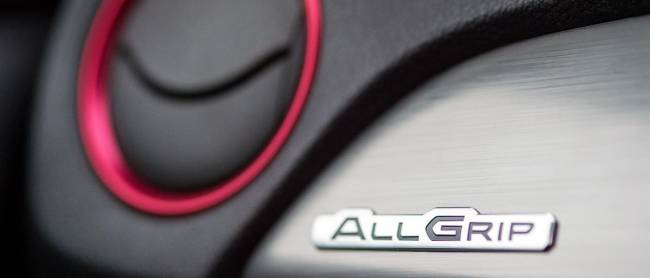 Lag hasn't entirely disappeared, but Suzuki has had a good stab at it and there's not long to wait until the engine releases all 138bhp. Once it does, it keeps them there throughout the entire rev range, which makes the car pleasingly nimble. That's aided by the Vitara weighing in at just 1,210kg which, in the world of SUVs, is roughly the same as nothing at all.
It's even more impressive when you consider that it comes with four-wheel drive. It's not strong enough to make it over the Rohtang Pass, but the Allgrip system will happily get you in and out of a muddy field at the local car boot sale.
Stay on the tarmac and the lightweight pays dividends again. No SUV can be described as sharp or agile, but the Vitara S gets impressively close to it, thanks to some stiffened suspension and chunky 17-inch alloy wheels, making it something that's actually quite good fun to drive.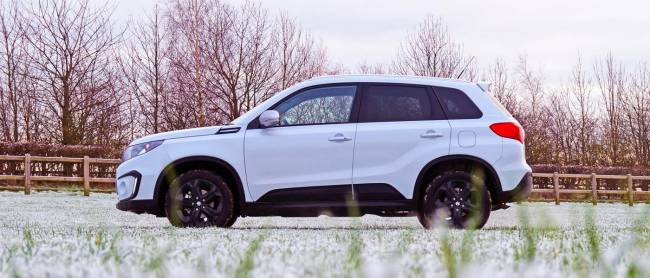 Sharpening the suspension does affect ride quality a little, but it's not uncomfortable. Just don't expect the waft you get with many softer SUVs; this is closer to a warm hatch than it has any right to be.
The same holds true inside. The cabin is the same as in the standard Vitara, so that means there's some cheap feeling plastics and not as much space as you might like, but it's amazing what some small touches can do to lift an otherwise uninspiring cabin. Red highlights surround the air vents, while matching red stitching on the comfortable seats add a slightly premium touch to proceedings.
There's a premium level of equipment fitted, too, although at £20,899 there should be a decent smattering of kit. DAB radio, Bluetooth connectivity, adaptive cruise control, reversing camera, climate control, keyless entry and so much more all comes as standard. Safety equipment isn't skimped one either, with airbags all round, hill descent control, two Isofix points, and radar brake support – this reads the road ahead and warns the driver if the traffic is getting a bit too close for comfort. It's a tad pessimistic though, better suited to the empty roads of France than the packed suburbs and motorways of Cambridgeshire.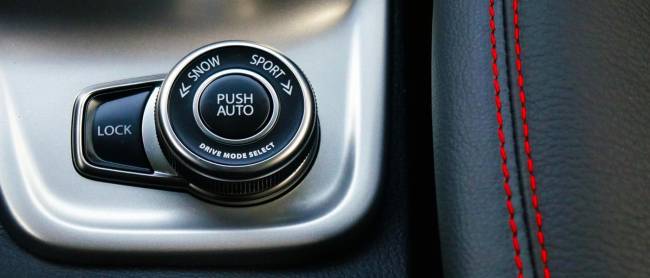 Despite that, it all makes for a thoroughly pleasing experience, and one that gets better when you find out that there's little in the way of compromise when it comes to running costs. The little petrol engine promises to return 52.3mpg, while CO2 emissions are just 127g/km. That translates to a road tax bill of £110 a year and, while it's a model that's likely to appeal to private buyers than company car drivers, professionals will face a pleasing low BIK rate of 20%.
Recommendations come easy for the Vitara S. There are a few flaws, but nothing deal breaking. It's just an honest, entertaining and pleasingly good value car that will cruise a motorway, cross a muddy field or, as I found out, lap a race circuit without breaking a sweat. The S is, without doubt, the pick of the Vitara range.
---
Motoring powered by FrontSeatDriver.co.uk