Phil Huff finds out if Volkswagen has a new Roc 'n' Roll star…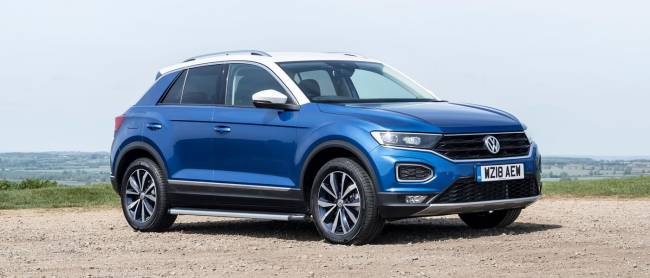 If ever there was a car that captured the current zeitgeist of the motoring world, this must surely be it. Naturally, the T-Roc is a small SUV, but with lashings of sophisticated style and a range of strong petrol engines. There are diesel options but, for some reason, Volkswagen isn't really pushing those…
There are five trim levels, six engines, front- or four-wheel drive and two gearboxes to choose from, although not every combination is available. My T-Roc sits nicely in the middle of the range, while the new 1.5-litre petrol engine under the bonnet is the middle of the three engine sizes, outside of the diesels.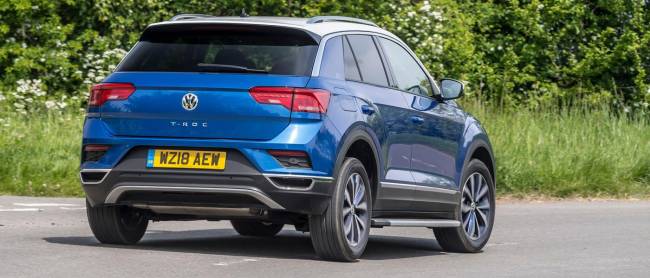 It's the same engine as you'll find in the Golf, and it's a cracker. There are four cylinders, but it comes fitted with Active Cylinder Technology, which means that when the engine isn't being used particularly hard, it imperceptibly shuts down two of the cylinders and uses significantly less fuel. Put your foot down and all four cylinders fire once again, releasing all 148bhp.
It leaves you with a car that can sip at fuel at a rate of just one gallon every 53.3 miles, but can also hit 62mph from standstill in just 8.3 seconds. It really is the best of both worlds. Show it some corners and there's a decent chassis hiding underneath. It's almost the same as you'll find in the Golf (again) and therefore it feels quite Golf-like on the road, so there's excellent body control, communicative steering and plenty of grip. It's almost good enough to have fun in, but it's all tuned for safety and predictability.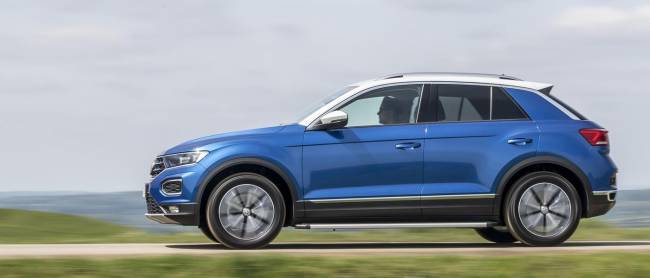 And, like the Golf, the ride quality is up to standard too. It's firm, but soaks up much of the detritus of British roads, and excels on fast roads like the M11. Despite that, there's always a background crunch that means those M11 expansion joints thump through the cabin repeatedly.
The cabin is lovely though. Pick a grey or black interior and it's just a pleasingly sensible cockpit, but add a splash of colour and it's brought alive. Contrasting panels highlight the glossy infotainment screen while accentuating the width of the car. It's a piece of design that makes a huge difference, leaving the T-Roc feeling more special than anything else in the sector. Well, apart from the Peugeot 3008, possibly.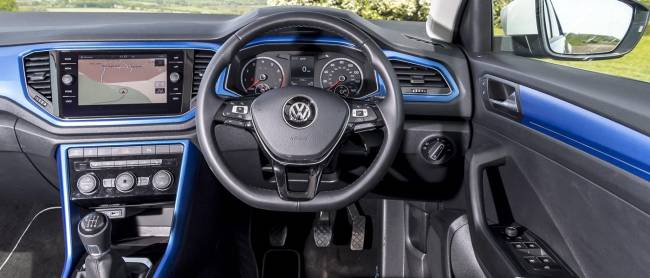 Equipment levels are strong too, with all T-Roc models getting alloy wheels, LED daytime lights, automatic wipers and lights, climate control, DAB radio and Bluetooth connectivity. This Design spec car adds parking sensors, Android Auto and Apple CarPlay, and, importantly, the two-tone paintwork, coloured dashboard panels, ambient lighting and jazzy upholstery.
The Design model doesn't stretch to those distinctive LED lights at the front, or the glorious digital instrument cluster, and you'll have to rely on your smartphone for navigation, but that's all equipment you can happily live without.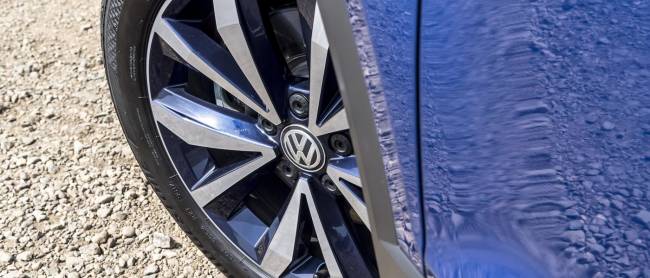 You might need to live without rear passengers too, as space is rather tight there thanks to the rakish roofline and slightly coupe-like body.
It's that part of the Volkswagen that really makes it though. Park a T-Roc next to any other of the countless small SUVs and it's one of just two or three that will stand out. While the Hyundai Kona is as distinctive, the T-Roc has an expensive aura about it, looking like it costs a fair chunk more than it does, but it is rather spec dependent.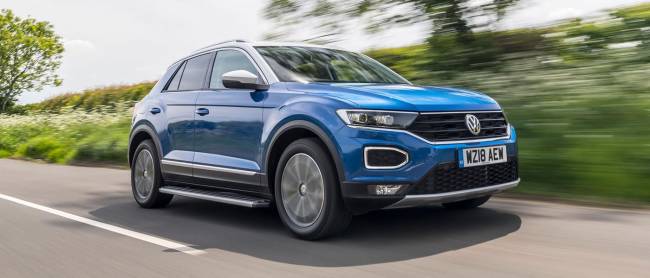 In bright colours with a contrasting roof, it looks a million dollars. Specify the car in grey or silver and it gets lost in the sea of me-too models on the road, so ignore the SE model and its rather sombre spec, and splash out on the Design model and take advantage of the personalisation options available. Equally, while the 1.0-litre engine is destined to be the popular choice, the increase in cost to get the stronger, faster and just as economical 1.5-litre unit should be easy to justify – especially when looking at monthly payments.
Go bold or go home seems to the key to T-Roc.
---
Motoring powered by FrontSeatDriver.co.uk.