On 26 October 1985, Marty McFly stepped in to Doc's time machine and set the date to today, 21 October 2015…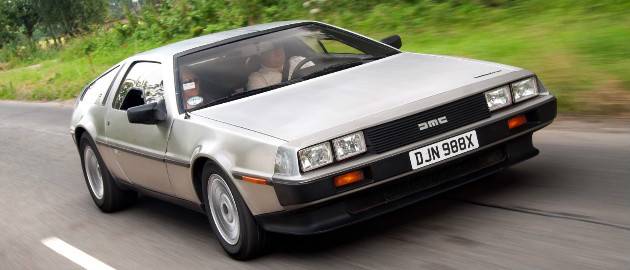 Doc Brown built his machine around a DMC-12, the ill-fated sports car from DeLorean. founded by John DeLorean, the Northern Ireland factory managed to produce just 8,500 or so of the cars before the company collapsed amidst allegation of cocaine trafficking and financial corruption.
That didn't stop the production team behind Back to the Future from choosing the all-steel car for the star role in their film, turning the DeLorean from a motoring curiosity to a worldwide icon more recognisable than virtually any other car, sports-, super-, or otherwise.
The brushed steel body was like nothing else on the roads, while the gull wing doors, unnecessarily large V6 engine and, of course, that BTTF role, and you've got a car that anybody around 40 years old would kill to drive.
And Great Escape Cars let me have the keys.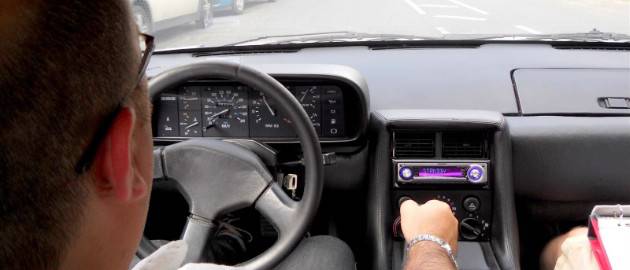 Ignore the crowd pleasing touches and the car is actually a bit blocky, with lots of straight lines producing a low and wide car that looks a little like a Commodore 64. The blocky DeLorean badge on the bonnet and square edged tail lights leave you in no doubt as to what era the DMC-12 comes from. It's a love or hate car, certainly, but it never fails to attract attention.
Open those impressive doors and you step inside to something that wouldn't look out of place in soviet era Russia – the plastics are of an appalling quality, and the layout of instruments, buttons and so on is actually surprisingly bland.
The only reason the cars still garner any attention is on the outside. Cyclists stop as you pass by, pedestrians stare, while a few tuen quickly with their phone to get a photograph. It's that style, such as it is, and those doors. Those glorious doors.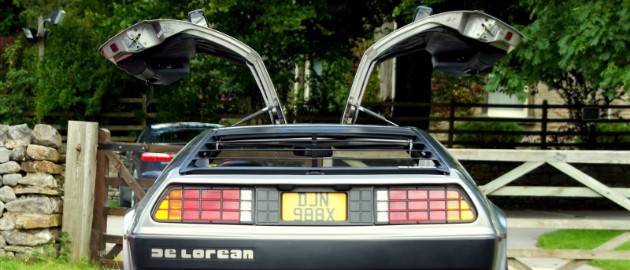 Hit the road and many will find the driving experience a little surprising. Only ever built in left-hand drive, and very wide, it's a tricky thing to pilot along the UK's narrow roads. Personally, with two left-hand drive cars in my garage, it's never presented a problem, but there were more than a few near misses with other journalists enjoying the car.
Enjoying is also perhaps a little too positive. With that V6 engine producing just 150bhp, there's not much power to propel what is actually quite a heavy car. The famed 88mph can be reached eventually, but it's no sports car. That said, it's well balanced and feels to offer a decent amount of grip, even if visibility is so poor that choosing the right line can be tricky.
Pops and burbles from the engine add to the drama, as does the engine noise that comes from right behind your ears.
The DeLorean I tested might be missing the Mr Fusion device or a flux capacitor, but there's no doubting that experiencing something so iconic proves that motoring isn't just about getting from A to B in the most efficient way.
There's far more to it than that. There's art, power, surprises, passion, noise, history, notoriety, disappointment, heritage and drama.
And doors. Those doors.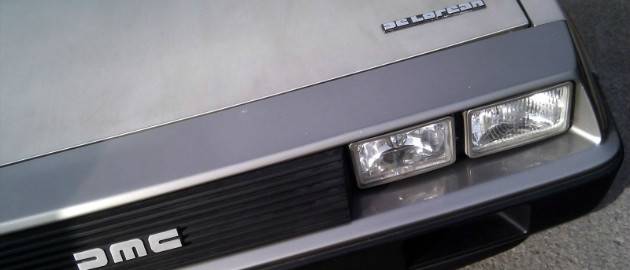 Bootnote: The DeLorean has now left Great Escape's fleet, but there are plenty of other iconic cars to try from £95.