It doesn't feel like a moment since I was teaching them to ride a bike and now I'm meant to trust my kid behind the wheel of a car! But where to start – should I just jump in the car with them? What options are there for driving lessons for teenagers? Young Driver invited us to let one of our kids loose on their off road track and we jumped at the chance, Amelie (15) reports below….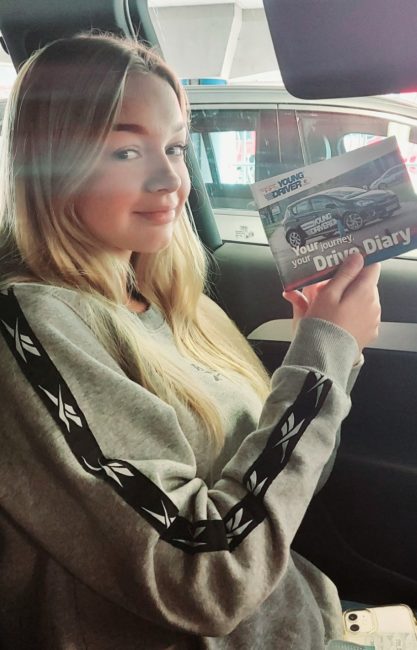 We arrived and parked in the nearby Bluewater Car Park and went to register. My temperature was checked as per Covid guidelines and we had to wear masks around the site. I was given a booklet and told to wait for my instructor in bay number 5.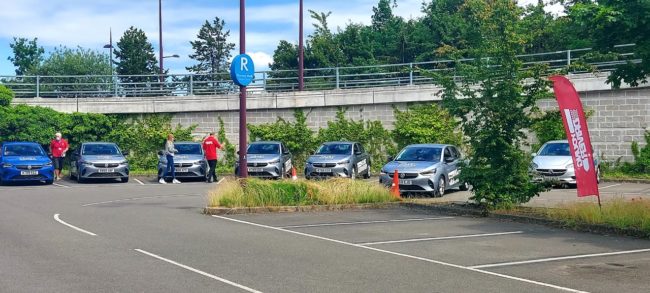 The set up is reminiscent of the cycling proficiency test, lots of cones, small highway signs and road markings. Several identical cars were all parked waiting for their young drivers to switch the engine on and engage first gear.
My instructor George came and introduced himself and took me to the dual-controlled Vauxhall Corsa that I would be driving. He taught me what to do with the gear stick, pedals and handbrake. He then instructed me to pull away from the parking space and off I went at a steady pace.
During the next hour I went through changing into different gears, turning and accelerating/breaking. I did around a dozen laps of the circuit which included various drills, driving etiquette and invaluable tips which I'm hoping to recall when I start my 'proper' driving lessons!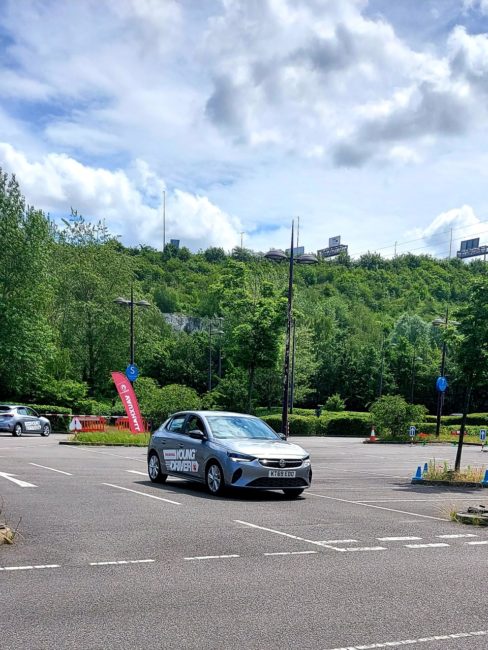 The hour flew by and when I finally reversed into the parking space at the end of the session, I felt elated and ready to drive home… but my mother had other ideas!
Ideally, I'd like to return and maybe have regular lessons prior to my 17th birthday, it's certainly lots of fun but in really safe and friendly environment. I'd recommend it to anyone who is nervous about driving or wants to get ahead of the crowd.
Young Drivers offer courses for young children from the ages of 10 to 17, in various locations around the UK. Prices start from £39.99 for half an hour.
With thanks to patient George, and Shona for organising.