James Bond gets to drive the DB10 in Spectre, but that model won't ever make it to production. I try the next best thing instead, the last DB9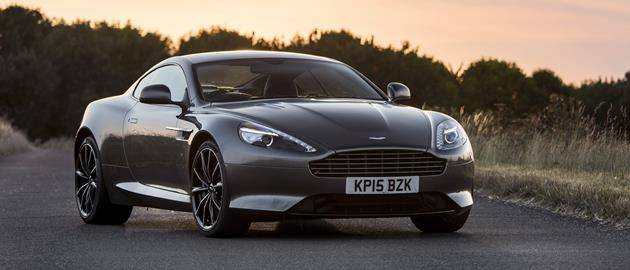 Model Tested: Aston Martin DB9 GT Coupe
Price
£140,000
Top speed
183 mph
0-62 mph
4.5 seconds
Official fuel economy
19.8 mpg
CO2 emissions
333 g/km
Car tax band
M / £505
Engine
6.0-litre V12 petrol
Power
547 PS (540 bhp)
Torque
620 Nm (457 lb ft)
Weight
1,785 kg
What is it?
It's been around since 2003, but such is the elegance of design that you'd never know it. The DB9 looks as fresh today as the day it it first appeared on the stage at the Frankfurt motor show. However, 12 years later it's time to say goodbye to the car that single handedly revived Aston's fortunes.
The DB9 GT is an end-of-line special, bestowed with three-stage adaptive dampers, a new infotainment system with Garmin sat-nav and some subtle tweaks around the bodywork. Oh, and upgrades to the hulking 6.0-litre V12 engine so that it now produces a mighty 540 bhp.
It retains all that makes the DB9 such a glorious car; a lightweight aluminium chassis keeps it as agile as many cars a size or two smaller, while the stunning bodywork remains much the same as it did in 2003. If you've got a winning formula, why stray too far from it?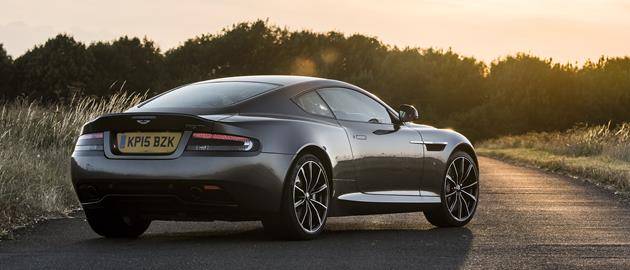 What's it like?
Press the Sport mode and the DB9 turns in to something of a monster, albeit quite a tame one. The throttle response is sharpened, the suspension firms up and some valves open in the exhaust to allow the engine to breathe freely and loudly. There's as much noise as there is power, leaving you wondering if there's a volcanic eruption somehow following you down the road.
The benchmark 0-62mph sprint is dealt with in just 4.5 seconds, but then the power keeps on coming and the car keeps on accelerating. Gear after gear is selected by the rear-mounted automatic transmission as the horizon gets nearer and the view from the side windows gets blurrier.
Seriously antisocial speeds are possible, with power seemingly still on tap when you're there. Bedfordshire just doesn't have the roads to take full advantage, so a road trip might be required to make the most of the GT.
That's when you find the DB9 is a bit two-faced. While the adaptive dampers allow delicate control of the car at speed, and the carbon-ceramic brakes allow you to gather it all up in just a few metres, it's what happens when everything is switched to Comfort that surprised.
The focussed, hard edged nature of the GT disappears and a relaxed cruiser turns up. That adaptive suspension works more wonders, softening the ride to a degree that would make the DB9 a viable proposition as an everyday car.
Sure, it gets a little imprecise as the bumpy back roads of Bedfordshire do their best to bounce the car off its line, but no more so than any other car at this level, so slow down a little and relax in a cabin that's taken 200 hours to build by hand.
Every surface seems to have been covered in leather (including the headlining) with every piece hand stitched – some flaws were pointed out to prove it's done by hand, and these add character. Honestly, they're not mistakes. Really.
Other flaws, and they're very minor ones, include some occasional use of surprisingly cheap plastics, while the dials in front of you can be a tad tricky to read at a glance. Perhaps that's because the numbers go up so high though…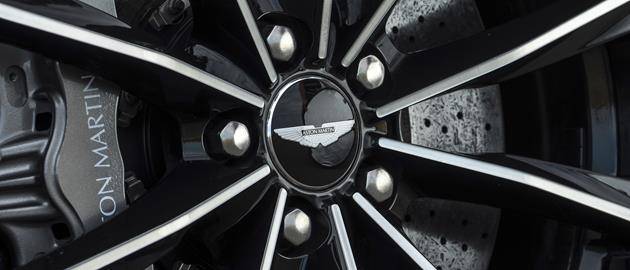 Is it practical?
No. Shall we move on?
Ok, there are rear seats but they're a technicality rather a practical proposition. Even a four-year old would complain about being a tad cramped. The boot is big enough for a large squashy bag, but you won't want to be going away for anything longer than four-day weekend.
Up front there's plenty of room, unless you're a tad taller than average. Then you'll find the surprisingly high seating position impacts headroom, although the glorious padded-leather rooflining might soothe things slightly.
Economy is officially the wrong side of 20mpg, although low teens is more realistic. That translates to CO2 emissions of 333g/km, enough to put the car in the highest car tax band at £505 a year. Company car drivers will be facing a 37% BIK burden.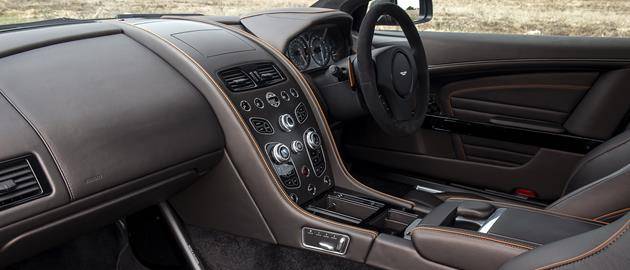 Should I buy one?
There are 140,000 reasons not to, but that would be missing the point. Just having the car on your driveway would be reason enough, such is the beauty. That's why there are still so many buyers for the DB9, long after any other car would have been killed off. Existing owners are even buying their third or fourth model, despite the DB11 coming along imminently.
If you've got the funds, splash out on a bit of British engineering that will make you smile, make you proud and, probably, make you a lifelong Aston Martin customer.
Don't let Bond have all the fun.