Beauty and the beast? Phil Huff finds out if the Vantage provides both…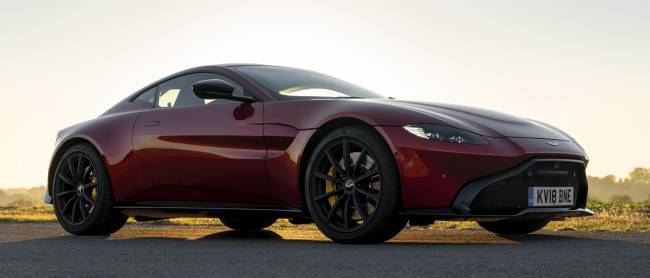 Since the DB11 arrived, Aston Martin has been enjoying something of a renaissance. The big grand tourer sits at one end of Aston's range, with this, the Vantage, at the other, all aggressive, potent and noisy.
It shares a reasonably significant chunk of its underpinnings with the DB11, and the same 4.0-litre twin-turbo V8 engine, but differs by being focussed, laser-tight, on its brief of being a track toy that's useable on the road.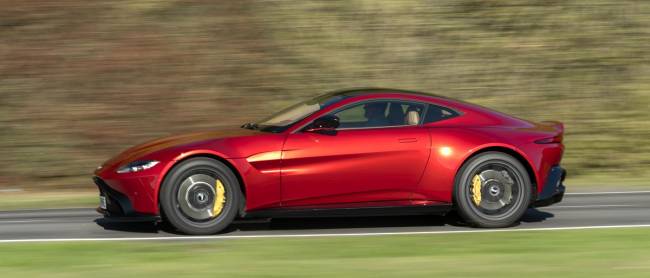 It's got the Porsche 911 GTS in its sights, which is important to remember as the Vantage was benchmarked against the German car. Aston reckons they've hit the mark. I had to find out for myself.
The engine has been borrowed from Mercedes, but its AMG performance arm knows how to build something spectacular, and it's not let us down with this 4.0-litre twin-turbocharged V8. There's a healthy 510hp on tap, which is enough to slingshot the Vantage to 62mph in just 3.6 seconds. Let it loose and it'll nudge close to 200mph.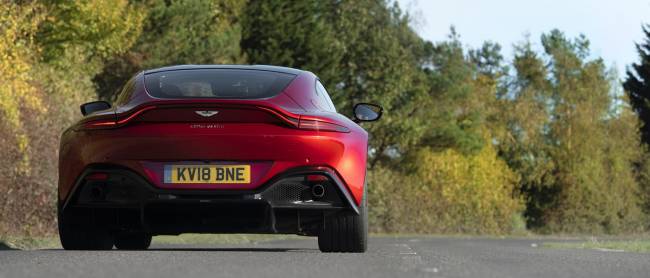 There's more than enough low-down power to get the car rolling, with 685Nm of torque available at just 2,000rpm, but it really comes alive at 4,000rpm. Then the V8 howls, a glorious noise filling the cabin – and the countryside around.
There's an eight-speed automatic gearbox in place between the engine and wheels that shifts up quickly. It can be a tad reluctant to shift back down at times, but a flick of the wheel-mounted paddles will force the box to do your bidding.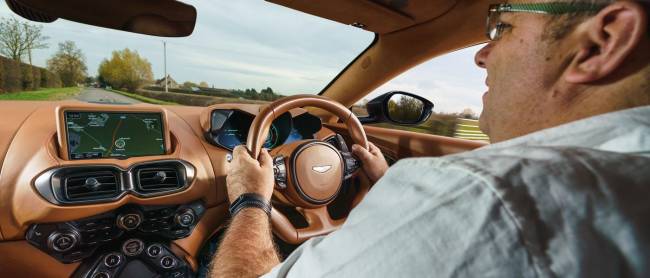 For all of its speed, the Vantage needs to be at home on UK country roads to really be a contender. Fortunately the chassis is up to the task, the front end tucking in and the car darting to wherever you point it. It feels like it's rotating around the driver, which is unsurprising given the 50/50 weight distribution. Turn into a corner and an electronic differential, dynamic torque vectoring, stability control, adaptive damping with mysterious sounding Skyhooks, along with foot-wide Pirelli P-Zero tyres, all combine to create a car that positively flings itself around bends.
Different driving modes are available, starting at Sport and moving through Sport+ to Track. There's no Comfort mode here. It's eager enough to perform in its default mode of Sport, but switch it up and the car improves, getting more responsive, sharper, more aggressive and vocal. Track mode is more of the same. Much more. Pleasingly, the stability and traction control can be turned off, properly off, allowing the car the freedom to stretch its legs and get all sorts of sideways.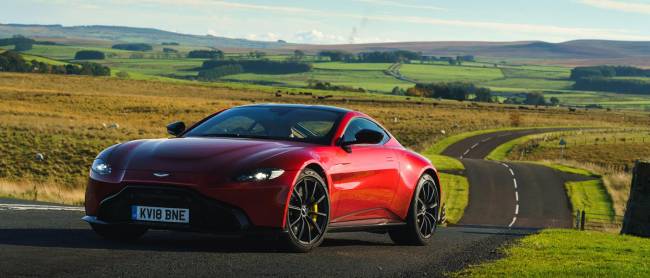 That said, it's a bit too much for our roads. Even in Sport it's tough to contend with the endless jiggling and crashing over the smallest of bumps and imperfections. Perhaps I'm getting old, but I actually want a Comfort mode rather than feeling I've got to drive everywhere like my trousers are on fire.
A widely adjustable seat and steering wheel makes getting into good position a cinch, which helps minimise discomfort, and there's good visibility out of the front and side of the car. There's less so over the shoulder, but that's to be expected from a low-slung two-seater.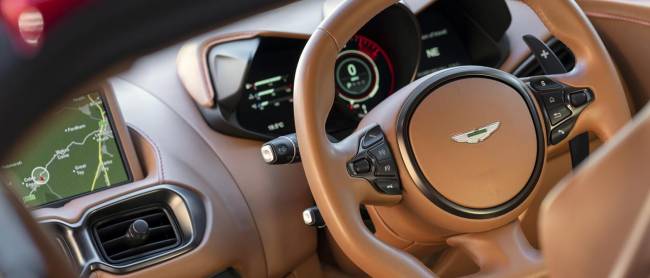 The cabin is covered in leather or carbon fibre (it looks real, too) but there's an awful lot going on. The centre stack is a pile of buttons and switches – there's around 50 in the cabin, with ten of them being on the steering wheel. Minimalist, it isn't.
It's all topped off with a Mercedes-sourced infotainment system, the eight-inch screen looking like it pops out of the dashboard, although it's actually firmly fixed in position. It's not a touchscreen system, something that will frustrate initially. Instead it's controlled by a hefty pad and rotary controller between the seats. It's easy enough to use, but many options are hidden away in multiple menus, making fine tuning rather tricky. As you'd expect, there's a DAB radio, Bluetooth connectivity, navigation and Apple CarPlay smartphone mirroring. Oddly, there's no sign of Android Auto.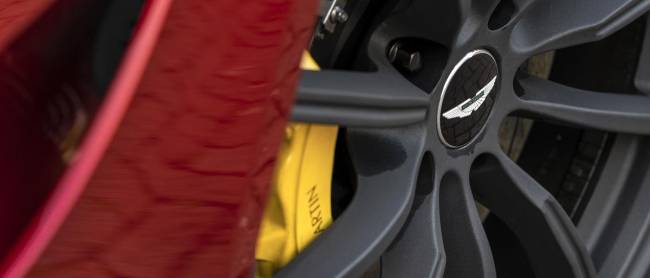 And that's your lot, as there's no room for anything else. Finding somewhere to put any luggage is a tough challenge, as there's no glovebox and precious little in the way of cubby holes or pockets. There's a small storage area under the central armrest, and tiny door pockets, but that's about it. The boot is a little better for space, with Aston Martin promises will take two set of golf clubs. Without a bag, maybe…
Still, this is the Vantage. You're not buying one for refinement, instead looking towards its performance and handling. Is it a match for the Porsche 911 GTS, as Aston claims? It's close enough to call it a draw, certainly.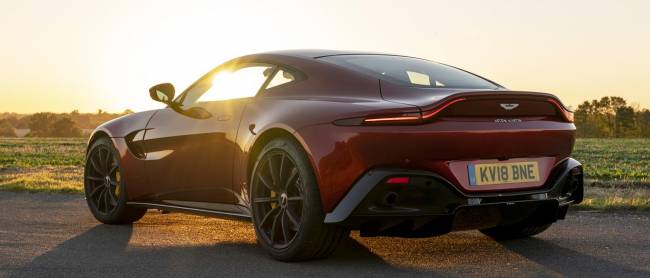 ---
Motoring powered by FrontSeatDriver.co.uk.