Ford's second smallest MPV sits in a crowded market. Is it good enough to hold its own against Germany's finest?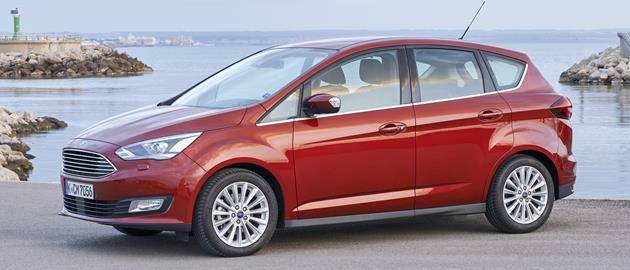 What is it?
This is the Ford for buyers who think the Grand C-Max is a bit too big but the B-Max is a bit too small. It sits in a market alongside the likes of the Citroen C4 Picasso, Fiat 500L and Volkswagen Golf SV, so it faces some very stiff competition.
That explains the mid-life facelift, as the C-Max was beginning to show its age. Now there's a fresh new face to match the rest of the modern Ford range, along with revisions to the interior that bring it up to date.
There's also a new range of engines to ensure that it remains competitive on tax, economy and emissions.
It has all that, while retaining the involving handling, comfortable ride and sensible proportions that it always had.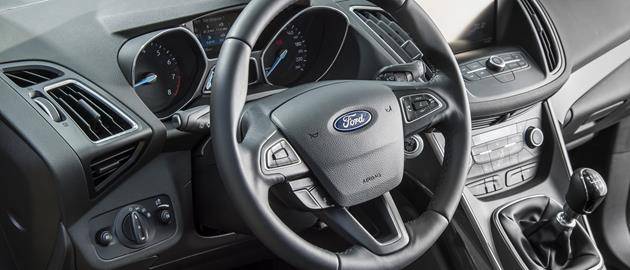 What's it like?
Now that it's wearing Ford's latest corporate grille, it resembles an awkwardly shaped Focus with a noticeably higher roof. It's not ungainly, but it won't win many awards for style.
It could do for it's drive though – the C-Max follows the lead set by the Focus in the handling stakes, being a thoroughly engaging car to pilot. At least as far as compact MPVs go, anyway. Chuck it in to corners and you'll feel steering that communicates what's happening while also being precise, enabling you to place the car with pinpoint accuracy on the road. Push too far and you get plenty of warning that the front tyres are about to give up.
When you have passengers in the car and can't enjoy driving quite so much, you'll find the suspension is almost perfectly judged, smoothing out all but the roughest of surfaces but keeping the body upright and relatively roll-free at the same time.
Inside there's a more modern dashboard, with an 8-inch touchscreen on this Titanium spec model replacing most of the myriad of buttons found previously. The quality of materials and build also seems a step up from previous models, which can only be a good thing in a hard working family car.
Awkwardly, only the 1.5-litre petrol engine was available to test at launch, and that's an engine we won't be getting in the UK. However, the Grand C-Max (tested here) shares much under the skin, so we know the 2.0-litre diesel will work well.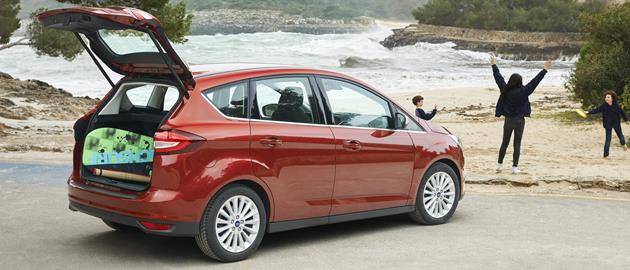 Is it practical?
To a degree. It's really just a family hatchback with a higher roof, so don't expect a cavernous interior. There's 432 litres of space in the back, but remove the seats and you end up with a minivan more than capable of swallowing a trip to IKEA.
Leave them in and those rear seats will accommodate two adults with ease, and they'll even slide fore and aft to allow for a little extra legroom, albeit at the expense of boot space.
There isn't anything earth shattering about the interior though. There aren't any secret storage areas, multi-level floors or hidden seats. It's all very conventional, sensible and reasonably practical.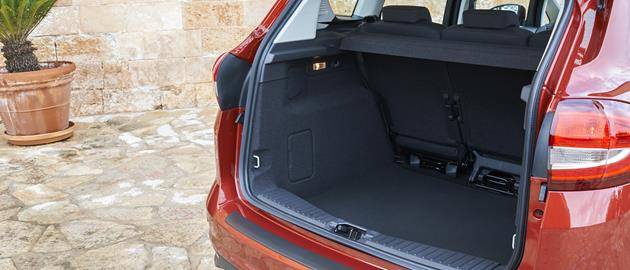 Should I buy one?
Choose the excellent 2.0 TDCi engined car in Titanium spec and you'll be looking at spending nearly £23,000, which prices it close to the Volkswagen Golf SV, although the Ford comes with more equipment.
It's also far cheaper than a BMW 2 Series Active Tourer and, frankly, every bit as good to drive.
Those two do feel a more special place to spend your time though, the C-Max falling short of that premium feel. What you get is a good level of practicality, a whole pile of toys and a huge heap of fun.
That's good enough for me.