Smart, sporty and spacious. Is the S-Max all cars to all men?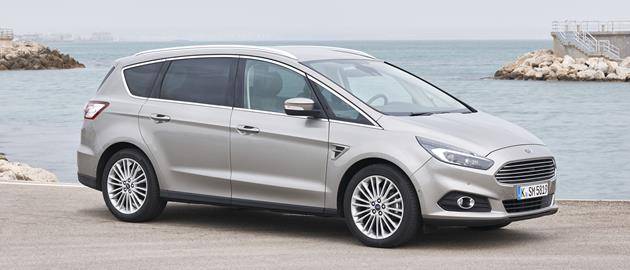 What is it?
This is the car that made sensible people carriers cool. No longer were seven-seater cars restricted to being a collection of squares loosely connected to resemble a car. No, the S-Max brought style and design to a segment that had been utterly boring until its arrival in 2006.
Now Ford has updated the S-Max, the all-new model retaining the swanky exterior styling without sacrificing any practicality on the inside, only now there's a whole new world of style on the inside as well.
It retains the 2+3+2 seating of the original, but a revised chassis promises to add even more driving fun to the mix – something it was never particularly short of in the first place.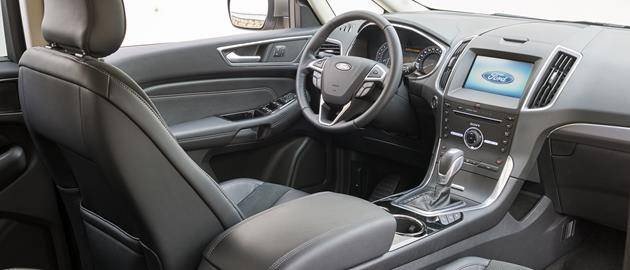 What's it like?
It's still a hoot, in MPV terms, to drive, so that's the first box ticked. The 2.0-litre diesel engine fitted to my test car produces a healthy 177bhp, which always felt enough to pull the people carrier around. The six-speed manual gearbox was smooth and precise, making it particularly easy to keep the engine in its power band.
Sadly, it also came with adaptive dampers. These allow you to adjust the ride depending on your mood, but won't be coming to the UK. Ford promised that the default setting is a good representation of what we'll get on our cars though, and that's very good news.
Ford has, once again, managed to come up with a car that balances ride quality and engaging handling with aplomb. Throw the surprisingly large car around and it shrinks around you, nimbly darting from turn to turn without any protest. Should you get a little understeer, as physics eventually takes over, you'll just need to gently back off the throttle and the front end will tuck back in.
Of course, you'll rarely drive like your trousers are on fire, but fortunately the S-Max works well when moving at 50%. Potholes are relegated to a distant thud, although rolling undulations on the motorway can lead the car to feel a little floaty at times. The steering also centres itself a little aggressively at times, but it's something you get used to quickly.
You'll get used to the refinement quickly, too. Wind noise is virtually absent, while tyre and road noise is extremely well controlled. Only right at the back is there more roar than you might like, but that's far enough away from the driver to not worry too much about.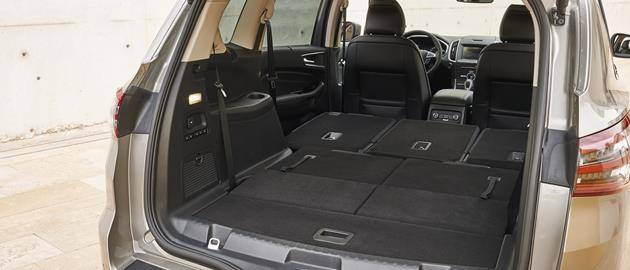 Is it practical?
It's got seven seats and a decent sized boot, so yes. The rearmost seats can accommodate an adult each, but you wouldn't want to subject them to it for a long journey. Children will fit perfectly though.
A row forward you'll find three seats, the out two of which fold forward at the flick of a lever to allow easy access to the third row. Once they're in use the seats in the centre row all recline and slide individually, so everybody can get comfortable.
With all seven seats in place, the boot is tight, although big enough to fit a buggy in. Turn it to a five-seater and you'll free up some 700 litres of space with a wide, flat load area. Fold the centre seats and only a van, or a traditional people carrier, could compete for space.
Up front you've got plenty of space with some wide, comfortable armrests in the centre and on the doors. A new dashboard feels solid and encompasses an eight-inch touchscreen that allows you to control virtually everything. Every model, bar the entry level Zetec, also gets sat-nav and parking sensors, amongst a long list of equipment, while an automatic boot opening system available as an option allows you to simply sway your foot under the rear bumper to open the tailgate – a boon when you've got your arms full.
There's also Ford's excellent Sync 2 voice-control system, that responds to natural language. Bark at the car that you're hungry, for example, and it'll navigate you to a nearby restaurant. Amazingly, it works, allowing you to focus on driving instead of working a map, keeping you and your family safe.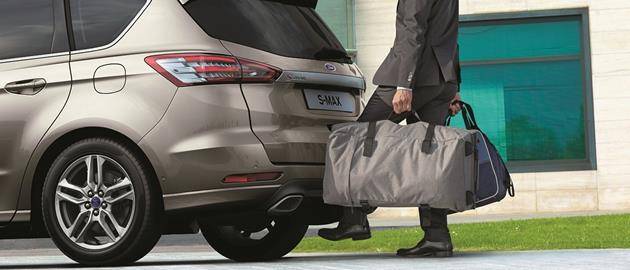 Should I buy one?
Absolutely. With one caveat.
If you need seven seats and don't want something that looks like a cardboard box, or want to enjoy the time you spend behind the wheel, then the S-Max is the car to go for.
However, it's quite pricey. For far less money you'#ll be able to get in to the equally spacious and interesting Citroen Grand C4 Picasso, while the Vauxhall Zafira Tourer is significantly less money and offers just as much performance while attracting a lower tax bill. The SEAT Alhambra and Ford's own Galaxy also offer more space, wrapped up in a big, boring box.
All of which places the S-Max in a unique position. You can get stylish, spacious and fun in one package for a little extra outlay. It's probably worth it.