Hyundai has made their latest SUV easy to live with, but has it gone too far with the Tucson?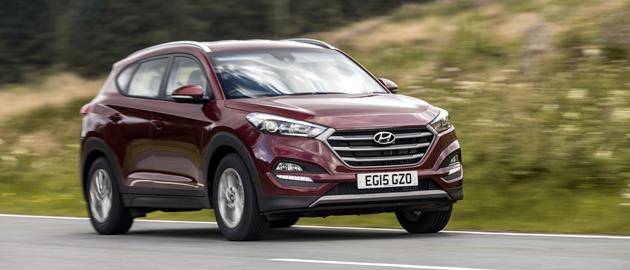 Model Tested: Hyundai Tucson SE Nav 1.7 CRDi
Price
£22,795
Top speed
109 mph
0-62 mph
13.7 seconds
Official fuel economy
61.7 mpg
CO2 emissions
119 g/km
Car tax band
B / £20
Insurance group
16E
Engine
1.7-litre turbo diesel
Power
116 PS (114 bhp)
Torque
280 Nm (207 ft lb)
Weight
1,425 kg
What is it?
Hyundai dropped the Tucson a few years back and replaced it with the ix35, and that marked a change in Hyundai's ambitions – it wanted to be a brand you went to because the cars were stylish and good value, rather than simply the budget option.
Now it's stepping up a gear by reviving the Tucson and targeting the undisputed class champion, Nissan's Qashqai.
The new Tucson looks like a tougher car than the Qashqai, more rugged thanks to a host of design features such as an oversized grille, strakes along the side and plastic cladding around the wheels – the latter is asymmetric, intended to give the car a more dynamic presence.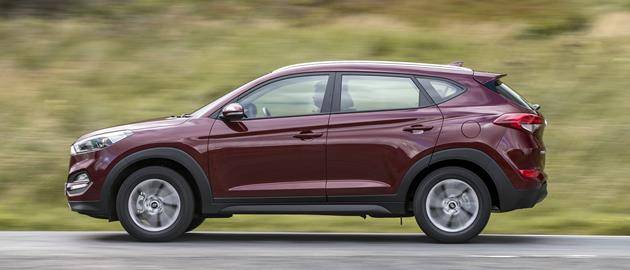 What's it like?
The styling features work, giving the Tucson road presence that you shouldn't expect from this size of car.
It drives like it looks – a chunky SUV is never going to feel truly sporty to drive, so Hyundai has taken the sensible option and made the Tucson easy to manage instead. The ride quality remains smooth over every surface bar the roughest, thanks to 17-inch wheels with plenty of rubber that absorbs bumps and cracks before the suspension has to take over.
The compromise there is that the Tucson isn't at all involving to drive; you're isolated from what's happening on the road, but that's no bad thing for a family-friendly SUV. Ultimately it grips well and, when pushed hard, remains impressively neutral in its handling. There's a bit of body roll as you turn in to a corner, but it settles down and leaves you confident of what grip is available.
Outright performance is rather pedestrian, with 0-62mph taking 13.7 seconds, but that's masked nicely by some beautifully chosen gear ratios that always seem to leave you in the middle of the wide power band. A particularly smooth six-speed gearbox also helps you make the most of the 116hp that's available.
The benefit of the rather steady performance is impressive economy; 61.7mpg is promised officially, and I never dropped below 40mpg despite testing the car on everything from motorways to some rather hard-driven forest tracks.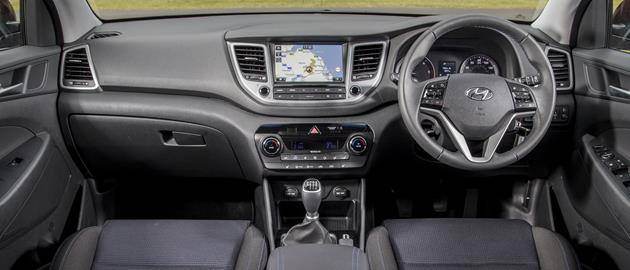 Is it practical?
The cabin will seat five adults without any trouble at all, and there are multiple Isofox attachments to accommodate child seats. There is also a huge boot that will swallow a buggy or two without issue, while countless storage areas dotted around the interior will provide a place for every toy, wipe or drinks bottle you can imagine.
Impressively, a full-size spare wheel is also included, something that more and more manufacturers are skipping. That came in particularly handy following a high-speed Tucson/rock interface on the forest roads mentioned above.
It's all well built too, with a real feeling of solidity, which makes it such a shame that Hyundai chose to trim the car cheap feeling hard plastics. The premium feel you get from the outside is lost once you step inside.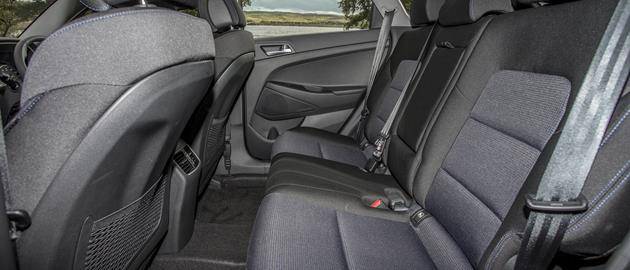 Should I buy one?
Despite the perceived quality issues inside, the Tucson is a solid, frugal and likeable car.
In SE Nav spec as tested here it provides an excellent balance between price, economy and equipment that few rivals manage.
Top that off with a five year unlimited mileage warranty that will keep private buyers reassured, and it's certainly worthy of a visit to a dealership.