Finally, an electric family car without compromise. Phil Huff drive the electric Niro…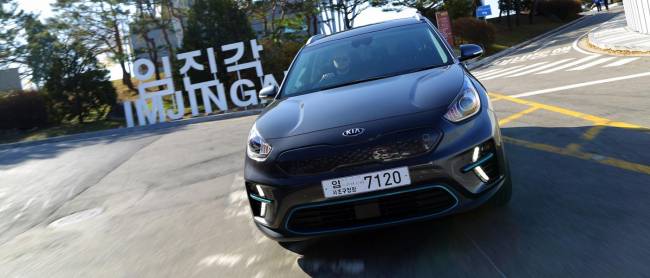 Talk to anybody about electric cars and the first question is always "how far will it go?" Range anxiety is still a big deal to potential purchasers but, having now lived with an electric car for six months, it's not the big problem it's made out to be. Still, more range is always a good thing, especially if it's not going to cost any extra, which brings us nicely to the new Kia e-Niro.
You might have seen the Niro before. It's a sensible crossover vehicle that is available in either petrol-hybrid or plug-in hybrid form, making it an appealing family or business car, especially if you're making the move away from diesel. Now Kia has cut out the engine entirely, leaving the e-Niro as a pure electric vehicle. That means no emissions from the car, near-silent running and some advantageous tax breaks.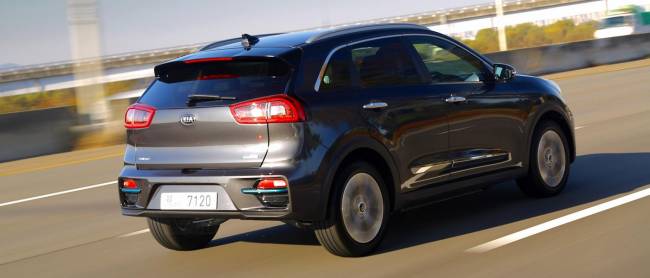 You'll be able to identify the electric Niro from its petrol engined siblings, not only by the lack of noise and exhaust pipe. There's a sleek panel where the grille would usually be, and some distinct lights and wheels, along with some blue highlights that you won't find on the standard car, but the end result is still conventional. Certainly nobody's going to reject it purely because it's too wierd.
The interior has been tidied up too, with the gear lever disappearing – it's an electric car so there's no gearbox and no need for anything other than a button to select forwards or backwards. Thinking of practicality, extra storage has added in its place, there's a convenient slot to hold a phone, and the power sockets have been made more accessible.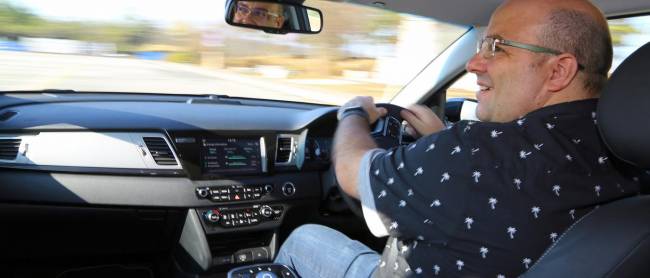 The traditional instrument binnacle has also been filled with an LCD screen rather than traditional dials, lending a suitably high-tech ambience to the cabin. There's a seemingly endless roster of equipment too, with heated leather seats and steering wheel (these use less energy than heating the cabin) and climate control, adaptive cruise control, an eight-inch touchscreen infotainment system with DAB radio, Bluetooth connectivity, navigation and both Android Auto and Apple CarPlay mirroring, all pumping out sounds through an eight-speaker JBL Audio system. To keep the tech topped up, there's also a wireless charging pad and fast-charge USB socket.
Of course, it's the electric powertrain that's the talking point. It's the same system you'll find in the Hyundai Kona, a small SUV, which means there's a 64kWh battery under the car with an electric motor at the front that can send 201bhp to the front wheels. Interestingly, while Hyundai also offer a lower-range (and cheaper) 39kWh battery option, Kia is adamant that the increased range is essential to customers, so will be sticking with just the larger capacity unit. Thanks to the e-Niro being that little bit lower and sleeker than the Kona, you'll be able to go a tiny bit farther, with Kia's efforts officially eking out 282 miles from the battery, to Hyundai's 279. Experience in both cars suggests a real-world range of around 240-250 miles should be easy enough to achieve. Plug into a rapid charger on the motorway and you'll get more than 100 miles of that back in 45 minutes, and even more when faster chargers appear soon. At home, it's an easy overnight charge, leaving you fully fuelled each morning.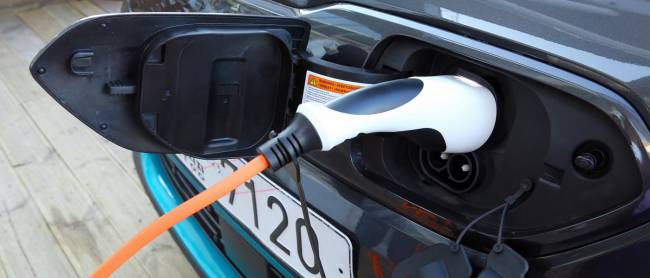 If you're not worried about range, you'll find performance is rather more brisk than you might expect, with the de facto 0-62mph sprint taking just 7.5 seconds. It feels even quicker, with the e-Niro able to spin a wheel or two under provocation, and extra power always being just a flex of the foot away. However, despite the enthusiasm with which it'll get off the line, it's not a fun car to drive. The chassis has been tuned to be safe and predictable, offering little engagement but ultimately plenty of grip. It rides quite well too, although doesn't soak up every imperfection. It's capable in that respect, but not class leading.
Neither is the family-car practicality, but it's close enough to not matter. All five seats offer plenty of space, even for grown adults in the rear, and the boot is an impressive 451 litres – that's more space than you'll find in the back of a Nissan Qashqai. Fold the rear seats down and it extends to an impressive 1,405-litres, enough to accommodate a bike and, with for tie-down points, secure it in place.
Running costs could be class leading though, though, as sero emissions means a low car tax bill and a pleasingly light company car tax bill for professional users. Energy costs will hover around 3p a mile, while any city-centre tariffs such as the London Congestion Charge are neatly avoided. Add in reduced servicing costs and a seven-year warranty, and the e-Niro could be amongst the cheapest cars to run.
If finance and purchase costs can be kept in check, then the e-Niro could really be a game-changing product. It's practical, useable, well equipped, cheap to run and ticks every green box. It's taken a while to get to this point, but electric motoring is now a viable option for the family.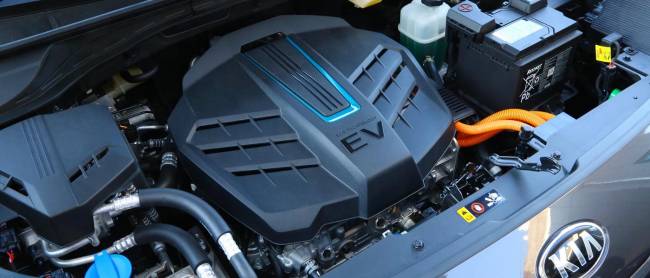 ---
Motoring powered by FrontSeatDriver.co.uk.