Lexus has facelifted the CT again. Phil Huff finds out if third time's a charm…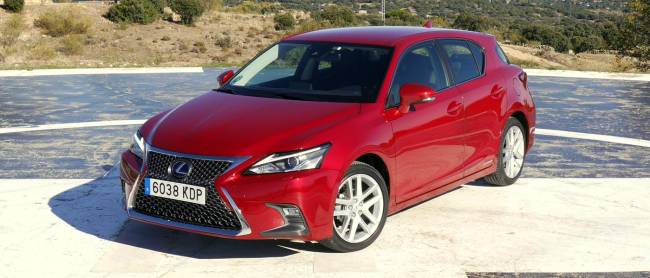 The Lexus CT 200h isn't dead yet, but it must be getting close. Six years after its introduction, we're on the second facelift designed to keep the car appealing in a market that is becoming dominated by crossovers and SUVs.
The external changes aren't immediately obvious, as is often the case these days, but there's new bumpers and headlights, a bolder grille and some new wheels. Radical it isn't, but the CT has always been a handsome car.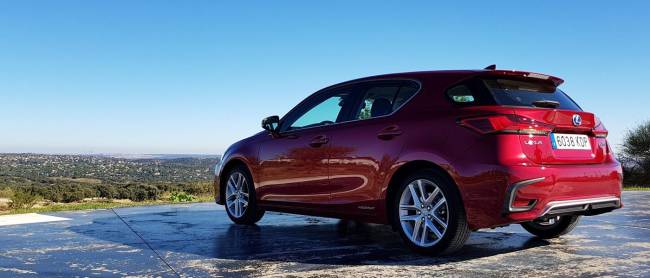 Lexus has also taken the opportunity to rejig the range, although it's still tough to tell which trim stands where in the range. The simple SE trim is the entry point, followed by SE Plus and Luxury, with Premier topping the range. An F-Sport model adds sporty visuals and trim, with F-Sport Premier adding extra luxury too. All models receive climate control, Bluetooth, automatic wipers and USB and aux-in connectivity, amongst other things, so they're all well specced.
Every model feels rather special though, thanks to some interesting design and premium materials. You'll read many review bemoaning the infotainment system and it controls and, yes, the screen is a tad dated. However, the unique mouse-like controller works brilliantly once you've got used to it, although that does take some time. For those living with the car, it won't be a problem.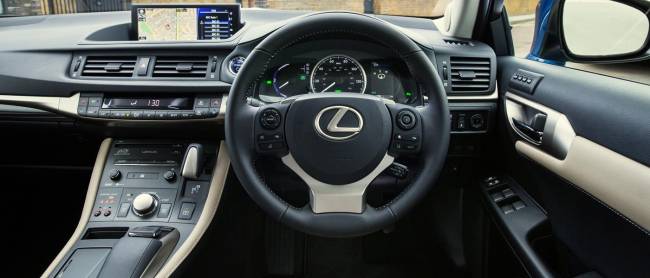 What is a problem is the stereo system. It's probably not the most considered feature for buyers, but the standard system just doesn't have the ability to bring sound alive. As the car is so quiet, thanks to the hybrid powertrain, it jars disproportionately. Step up to either of the Premier cars and a superb Mark Levinson system, complete with 13 speakers, is installed and that makes all the difference.
What isn't different is what's under the skin. The CT 200h retains the 98bhp 1.8 litre petrol engine and 81bhp electric motor, attached to a CVT automatic gearbox. It's all a little pedestrian, with zero to sixty taking 10.3 seconds, but there's one massive trump card to play; with low CO2 emissions and a strong price point, P11d values and BIK rates are kept exceptionally low, making this a potential fleet driver's favourite.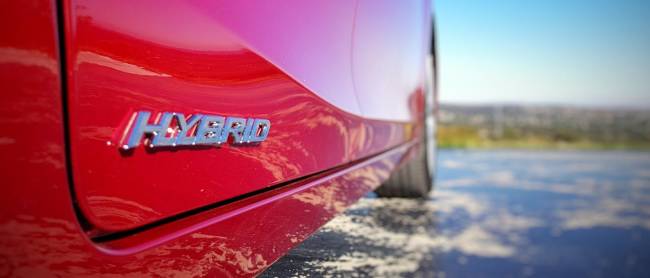 It's a lovely car on the motorway too, further appealing to company buyers. The CT is pretty firmly sprung, bouncing and skipping across cracks and potholes around the city, but once it's up to speed and cruising along, the ride smoothes out and order is restored. Don't be fooled into thinking the sporty suspension makes for a sporty drive though, as the steering is lifeless and feels disconnected, although there's no shortage of grip from the tyres on those hefty 17-inch wheels.
New safety kit, in the form of Lexus' Safety System+, is fitted to every model, bar the SE. This adds lane keeping assist, adaptive cruise control, automatic high-beam headlights, road sign alerts and, vitally, automatic emergency braking. Not only does this improve safety, as you would expect, but it also brings insurance prices down, further reducing the cost of ownership.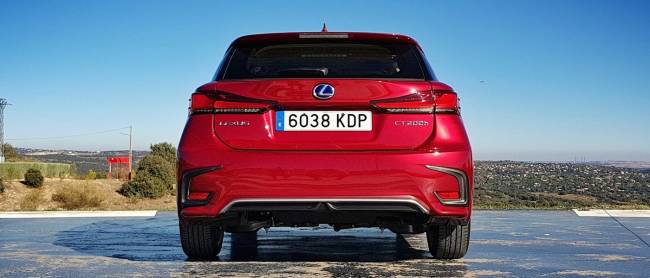 Despite that, there's no hiding the CT's age, and the fact that rivals are becoming more capable every year. Volkswagen's Golf GTE is better to drive, will go further on pure electric power, and has lower CO2 emissions, although it does cost quite a bit more.
There's a viable rival from Lexus' parent Toyota, too. It's more frugal, more comfortable, cheaper to buy, cheaper to run, and comes with a longer warranty. If you can forego some of the luxury trappings of the Lexus, Toyota's new Prius will serve you well (it's also a great vehicle to use for Uber driving).
---
Motoring powered by FrontSeatDriver.co.uk.