Seriously, that's a Nissan Micra…
The outgoing Micra is, in all fairness, a little bit rubbish. Bland, generic, even a tad frumpy, the India-built 'world car' never set pulses racing in the demanding European arena. That might go some way to explaining why the new Micra was designed and engineered over here, and how similar it is in style the rather lovely Sway concept car shown last year.
The design is nothing like any Micra that's gone before. There are sharp angles at the front creating quite an aggressive stance, with curvy lines flowing from behind the grille and running the length of the body adding character. The result is a car that's longer, lower and wider than before, suggesting an almost sporty purpose but without sacrificing the very Micraness of the Micra.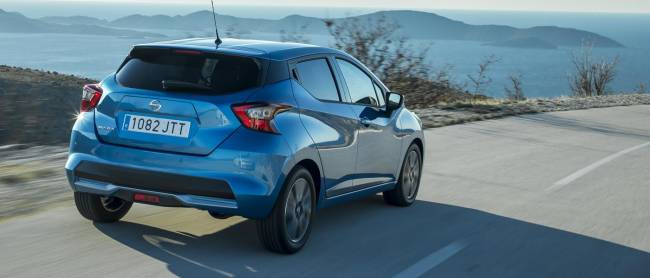 The dramatic changes continue inside, with the cheap plastic dashboard being replaced by a heavily contoured, fabric-clad console. Sensibly laid out dials sit directly ahead, while the higher sec models (such as this Tekna trim car being tested here) come with a dominating touchscreen infotainment system mounted high up on the centre stack. It all looks rather impressive.
You would need to venture up the trim levels a little to get anything worth having, as the entry-level model doesn't even include air-conditioning on the equipment list. However, by the time you reach the top you've got near luxury car levels of equipment, including a Bose speaker system mounted in the headrest that provide a glorious sound.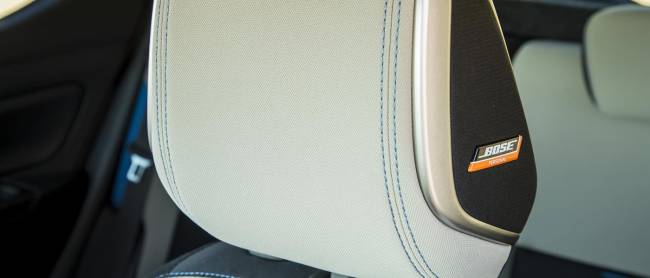 Nissan has even managed to squeeze in a personalisation programme – what's a new car these days without personalisation options? – giving a choice of 10 body colours, three interior trim choices, and three styling packs in four colours to create around 120 combinations. That's on top of the five trim levels and three engine options.
All of these niceties aren't at the expense of the basics though, which Nissan has got fundamentally bang on. The comfortable and supportive seats combine with the adjustable steering wheel to create an excellent driving position, while the quality of all the switchgear is far better than you have any right to expect when you remember that this is still a Micra.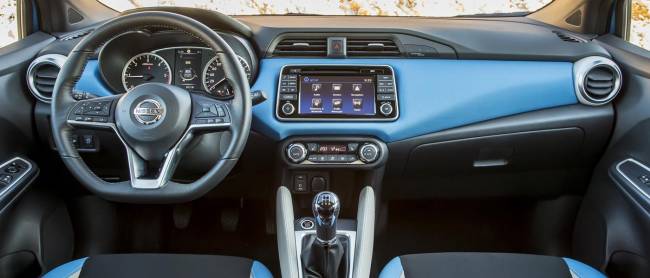 To be critical, there isn't much space in the rear, while the dramatic window line can make the back of the cabin feel a little claustrophobic. The boot, a decent 300 litres in volume, will swallow most family loads but there is a tall lip to haul things over. Happily, while my test car came with a tyre inflation kit, there is space under the boot floor for a proper spare wheel.
Autonomous emergency braking, pedestrian impact detection, lane keeping assist and 360-degree cameras are fitted or available as options, giving you the best chance of staying in the road, where you'll find another dramatic change for the Micra; it's good to drive.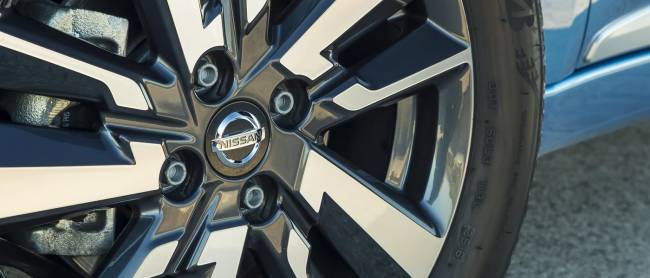 Power on this model is provided by a 1.5-litre diesel engine that generates enough low-down grunt to get things moving. Sitting relatively low down and behind a steeply raked windscreen, it feels rather sporty as it gets to 62mph in 11.9 seconds – the numbers mask how much mid-range punch there is. The steering works well, being well weighted and balancing the need for lightness around the city with something a bit heftier at speed. It's some way short of a hot hatch, but it's engaging and pleasing enough that most buyers will be happy to feel that they can press on a little harder than might otherwise expect.
The engine is exceptionally quiet and refined as well, even when stationary, and promises decent economy. An unrealistic 80.7mpg is given officially, with CO2 emission at just 92g/km; that means buyers will be facing a car tax bill of £140 from April, and any company drivers will attract a BIK burden of 18%. The entry-level model will start at £11,995, with models rising to £18,645 for now, but predicted strong residual values should keep finance costs low.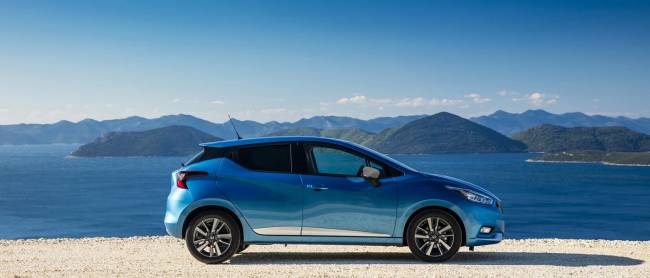 That price range includes the two petrol options available, with a lower power 1.0-litre and a more powerful turbocharged 0.9-litre option, but I've yet to drive those. A hybrid version has been hinted at, but there won't be a pure electric version. There is room in the range for hot hatch, but Nissan won't change maximum power outputs as so many other manufacturers are doing.
That's rather pleasing, as the Micra is so good that it doesn't need anything extra to dilute it. It may not be a game-changing car in isolation, but for Nissan it represents an enormous step forward that is so far removed from the previous model that it probably shouldn't wear the Micra name.
It does share the name though, so Nissan need to work hard to shake off the Frinton-by-Sea image. I'll start that right here by declaring the Micra to be a genuinely excellent and appealing car.
---
Motoring powered by FrontSeatDriver.co.uk.