As iconic a car as you get, in its own way, the Impreza WRX of years gone by has gone down as legend. In a world of austerity and rising fuel prices, is there still a place for Subaru's latest banzai effort?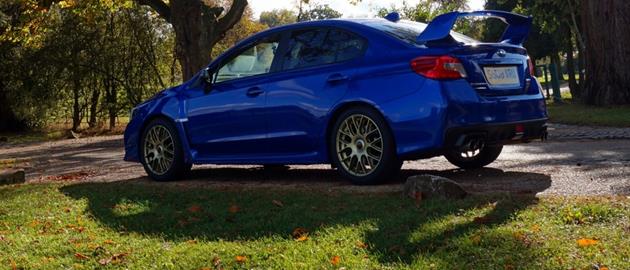 Subaru WRX STi
Price
£28,995
Top speed
159 mph
0-62 mph
5.2 sec
Combined fuel economy
27.2 mpg
Road test economy
N/A
CO2 emissions
242 g/km
VED band
L / £485
Insurance group
40E
Engine
2.5-litre turbo petrol
Power
296 bhp (300 PS)
Torque
300 ft lb (407 Nm)
Weight
1,534 kg
What is it?
Presented in the obligatory blue with gold wheels, the WRX STi is Subaru's answer to a question that nobody is asking anymore. No longer an Impreza, that iconic name now reserved for the bread-and-butter hatchback, the WRX is an unapologetically anti-social performance saloon.
Revived after a few years away, the new WRX is bigger, stronger and improved, with a new style that once again attracts attention. Suspension refinements promise to improve the handling, as does thicker anti-roll bars, changed geometry and a stiffer bodyshell.
The engine remains largely untouched though, the 2.5-litre flat-four driving all four wheel via a six-speed manual transmission through a limited-slip centre differential that allows the driver to select the front to rear balance of power.
There's just under 300bhp on offer, which would have dominated the market a few years ago, but today there are competitors from as diverse a group as the Volkswagen Golf R and Mercedes A45 AMG.
Packaging issues up front mean bigger, or variable scroll, turbos aren't an option, and it's tough to see how much further the engine can be taken, which is a shame. The WRX really should be a scary prospect, but when a Golf is every bit as powerful, its star fades a little.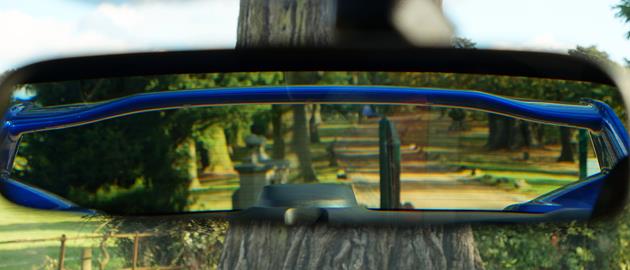 What's it like?
Let's start on the positives: For sheer roadholding ability, there's little to match the WRX, especially at this price point. Extracting the most from it is an engaging prospect, with manual inputs needed to every aspect of the drive, from clicking your way through the gearbox to matching your throttle inputs to the building turbo boost. You're never left in any doubt that the car needs a firm hand.
It's not particularly easy to extract the maximum from though. That turbocharger doesn't seem to do a great deal below 3,000rpm, leaving the WRX feeling lethargic and at very real risk of being embarrassed by a diesel-powered Mondeo.
Once the revs rise, the turbo starts spinning. You know this as you can hear it, but it still takes a little time to build up to full boost. By 4,000rpm you're on it, but then 6,500rpm comes along in the blink of an eye and you're off it again.
Work the engine hard, changing gear whenever the engine looks like it'll be falling outside of its narrow power band, and it's a rocket ship. But miss a gear change, or relax a little, and it falls back to being ordinary.
Then you'll notice the rock-hard suspension. It allows for lightning fast changes of direction, but comes at the expense, entirely, of comfort. A McLaren 650S smoothes the bumps with so much more aplomb, despite having to manage more than twice the power through half the wheels. Granted, the McLaren doesn't cost £29,000…
In the cabin you get a swish alcantara-wrapped steering wheel and some excellent sports seats, but the rest of the interior isn't particularly special.
A 4.3-inch screen sits high up on top of the dashboard, passing on information about wheel angles, economy, turbo boost, stability control assistance, and all manner of other things, but is so far out of the eyeline that you'll not use it once the novelty has worn off.
A very 90s-looking stereo system takes over the rest of the centre console, with buttons littered around. You get the hang of it eventually, but even after some time you'll find yourself looking down to see exactly what it is you're pressing. The flip-side is that you'll be spending so much time looking out of the windscreen that it's almost a moot point.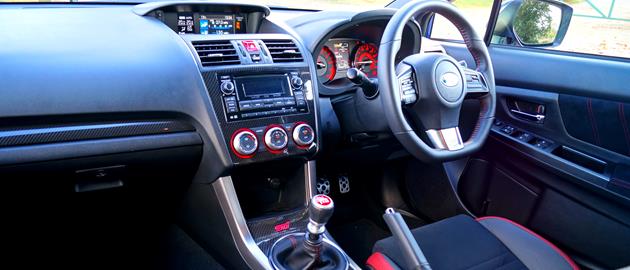 Is it practical?
This is where the WRX recovers some ground. It's a big car, with plenty of space up front and in the rear.
Stretching the wheelbase by 25mm has added useful knee room in the back, while side sills that have been moved down and out means there's more width throughout the car. Boot space is perfectly acceptable, with 460 litres of space available – assuming you've got the strength to lift the bootlid with its massive spoiler attached.
Fuel economy, as you'd expect, isn't something to write home about. Barely hitting 20mpg during my time with the car, officially it should manage 27.2mpg. Drive gently and you'll better that, but then you're missing out on the point of the car.
That economy also means CO2 emissions are high. The 242g/km figure means car tax is charged at £485 a year, while company car drivers will be paying the highest rate of tax thanks to a BIK burden of 35%.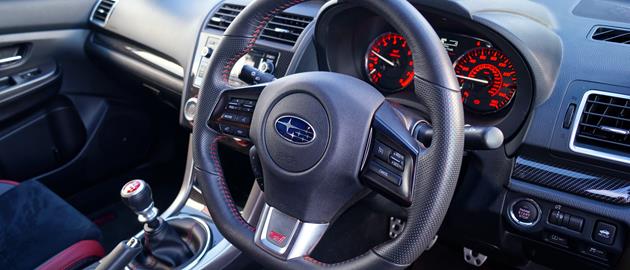 Should I buy one?
Time has not been kind to the WRX. What was once the default choice for a young man wishing to hurl something around the back roads of Buckinghamshire has been surpassed by more grown up, more refined machinery.
Almost everything is better in one way or another, whether it's something that's faster, cheaper, more economical, or whatever other of the myriad measures you could use to compare.
But the WRX does manage to edge ahead in two areas. As a family man, the space offered on the inside is considerable, but that's secondary to the key selling point of the WRX…
There is simply nothing else like it on the market. You won't find BMW bolting on a wing as tall as the Shard to the back of the 135i, and neither will you find Volkswagen switching the Golf R from being a refined but very hot hatchback to a foot-to-the-floor piece of four-wheel drive rally car.
It's not a car for everybody then, but Subaru is under no illusions and doesn't expect it to be. If they can shift 500 a year, they'll be reasonably happy. And, if you're one of those 500 people, you will be too. Very happy.
For the rest of us, the 90s are just a fond memory.