Suzuki is dropping the Alto and Splash models, replacing them both with the practical and inexpensive Celerio. Does two in to one go?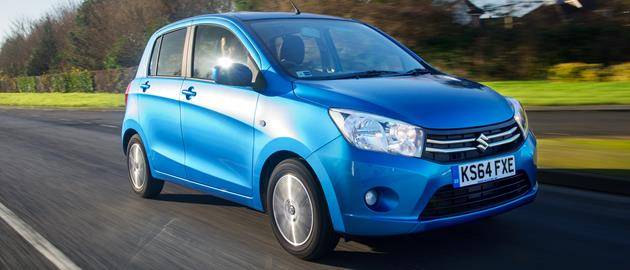 Suzuki Celerio SZ4 1.0 Manual
Price
£8,999
Top speed
96 mph
0-62 mph
13.5 seconds
Combined fuel economy
65.7 mpg
CO2 emissions
99 g/km
VED band
A / £0
Insurance group
7E
Engine
1.0-litre petrol
Power
68 PS (67 bhp)
Torque
90 Nm (66 ft-lb)
Weight
835 kg
What is it?
The Suzuki Alto and Suzuki Splash are nearing the end of their lives so, in typically sensible Suzuki fashion, both models are being replaced by one. That means the new Celerio is slightly bigger than the Alto but slightly smaller than the Splash.
For those that aren't up to date with their Suzuki models, it's bigger than a Toyota Aygo but smaller than a Ford Fiesta.
The Celerio also presents an appealing package on paper, with prices starting at just £7,999 for a car that packs DAB radio, Bluetooth connectivity, air conditioning and alloy wheels as standard across the range.
It might cost a significant £2,000 more than the old Alto, but it's a bigger and better equipped car.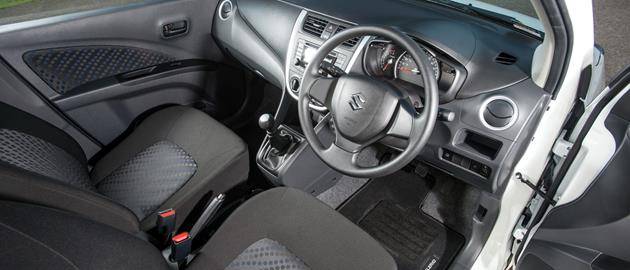 What's it like?
It's as sensible as a car gets. Jumping in, you're presented with an interior that sees you sitting upright and high, which makes getting in and out easy. Fire up the engine and the steering is lightweight. The gearbox works with barely any effort, while the clutch is incredibly light.
It feels like it's been designed to appeal to people who see a car as simply of device to get you from A to B with as little fuss as possible. That's ultimately a good thing, as it's not always about lift-off oversteer and smokey burnouts.
Pull away and the three-cylinder engine barely makes a noise, but gets the car moving quickly enough. The 0-62mph dash is completed in 13.5 seconds, enough to keep up with most traffic on the roads and, once you're at speed, the ride quality is excellent. Handling is surprisingly good too, with lessons obviously learned from its bigger Swift sibling.
The self-centering steering makes things feel a little awkward though, as it seems to stop centering with half a turn of the wheel still to go. It's something you get used to, but could catch you out, especially in a tight car park.
That's where the Celerio behaves best though. Thanks to those light control, big windows, slab-sided styling and zesty engine, city life is easy.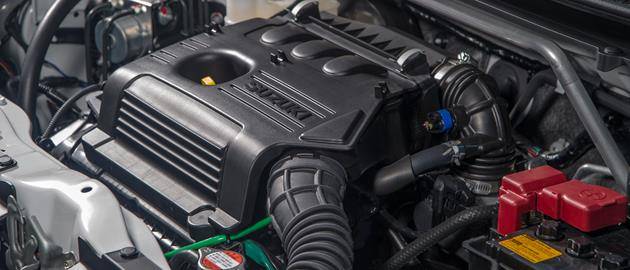 Is it practical?
Suzuki claim it offers best-in-class practicality, so the answer should be yes. Certainly there's no shortage of space in the boot, with 254 litres of storage eclipsing the Volkswagen up! and Hyundai i10, albeit by a tiny margin.
The rear seats offer plenty of room for fully grown adults, with a surprisingly generous amount of leg and headroom. Elbow room is a tad tight, so three abreast might be tricky, but kids won't have any problems. There are three proper seat belts in the back too, along with a couple of Isofix child seat anchor points.
Economy promises to be good, with an official figure of 65.7mpg, although my thrash through the Leicestershire countryside saw a figure magnitudes lower than that. Blame my enthusiastic driving rather than the car for that, though. Emissions of 99g/km of CO2 means it's car tax free, helping keep running costs down.
Euro NCAP testing gave the Clerio a slightly disappointing three stars, but UK models benefit from extra safety equipment, including curtain airbags, which they claim would see the car elevated to a four-star award.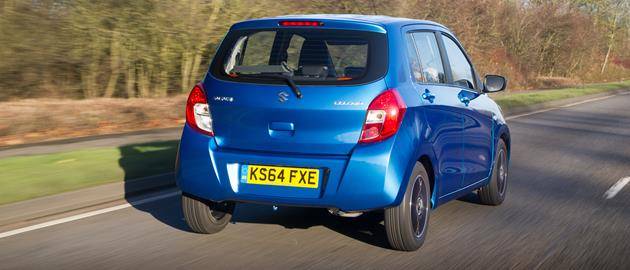 Should I buy one?
There's a lot to like about the plucky little Celerio. It feels honest, as if it's not pretending to be some super-stylish sports car in a city car body, but rather just gets on with the job of being a capable little runaround.
The entry level SZ3 offers the best value for money in its class, with the Dacia Sandero being admittedly cheaper but far more basic, while rivals such as the Citroen C1 and Volkswagen up! cost considerably more. Even the higher spec SZ4 isn't entirely necessary thanks to the generous levels of equipment across the Celerio range.
It offers a practical and cost effective package, tied up with low running costs and a low purchase price. That it's not the most exciting or dynamic car on sale really doesn't matter. The Celerio is all about value, and that's something it's got by the bucket load.