People love massive SUVs, so Suzuki has, er, built a really small one…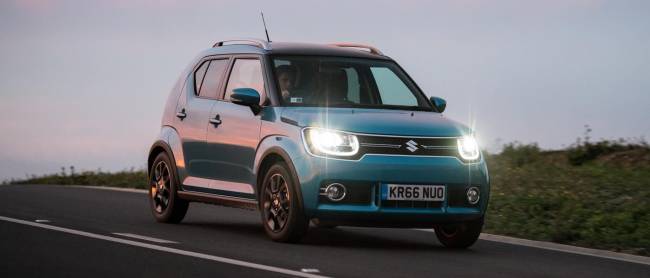 There's an odd motoring trend happening right now. While cars are getting larger every year, and demand for SUVs is on a seemingly unstoppable upward trajectory, there has also been a boom in making small SUVs.
Suzuki has taken that to the extreme in the new Ignis. It's just 3.7 metres long, so just 15cm longer than a Fiat 500 and 12cm shorter than a Mini hatch, and that it sits in between the two is unlikely to be coincidental. The Ignis is (mostly) adorably cute to look at, sharing the kerbside appeal of the 500 and Mini, but going in a different Japanese styling direction.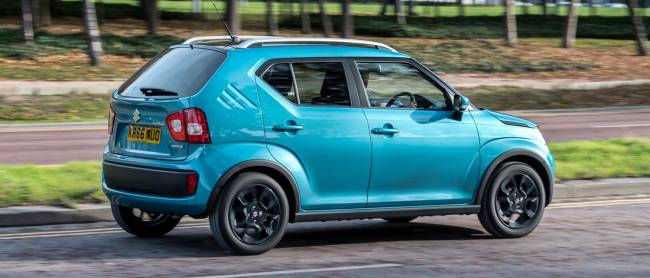 That styling includes more than just hints of the fabulous 1970s SC100 'Whizzkid', especially around the rear, but it doesn't always work out. While it's just a huge beaming face from the front of the car, and an upright, if slightly slab-sided, box from the side, at the rear it's a little awkward – almost as if Suzuki has a larger chassis and stuck a smaller body on top.
There are all sorts of colour options to liven it up, with equally funky names – Helios Gold and Flame Orange are good choices, but it works well under the sun in Neon Blue. Add a contrasting black roof and some smart alloy wheels and you've got yourself a seriously smart city car.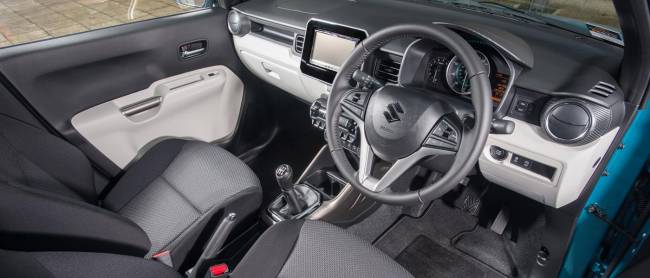 It's not limited to the city though, thanks to the option of four-wheel drive. Yes, this dinky delight is technically an SUV so comes with everything you need to go off-road, including hill descent control and grip control – a system that moves power to other wheels when one loses grip. However, with little tyres and just 18cm of ground clearance, tackling the Darien Gap might be outside of its comfort zone.
The four-wheel drive system also eats into what little boot space there is, reducing capacity from 260 litres to 204 litres, although that's still more than you'll get in the Fiat 500. There's more space inside the cabin, too, with four seats that adults can actually fit in. They'll also slide back and forth separately so that you can choose between a little more legroom for your passengers, or a bit more boot space for your stuff.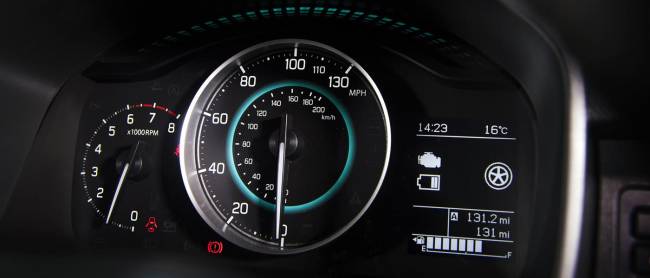 The cabin itself is pretty special, with a horizontal theme emphasised by a black-and-white design that accentuates the width of the car. It's not entirely monochrome, with splashes of colour abound, while a seven-inch touchscreen infotainment system lights up the centre console. The rest of the controls are suitably funky, with temperature control rockers and chunky switches for everything else.
Under that tiny bonnet is a 1.2-litre petrol engine, with either a five-speed manual or, for the top of the range model only, an automatic option. This gives perfectly good city performance (that, and the incredibly low 855kg weight burden), and it's not too strained out on the motorway, but it can't be described as sporty. Frugal, works, though, with 61.4mpg promised, and emissions that result in a car tax bill of just £20 a year. That can be avoided entirely by choosing the hybrid version – this adds the lightest of battery power to marginally improve performance and economy.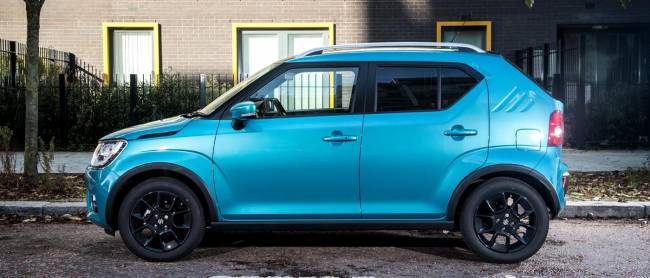 Things are going well at Suzuki right now, with the new Vitara proving a huge hit and the new Baleno winning fans for it's no-nonsense approach. The showroom appeal of Ignis will get buyers enquiring, and they won't feel let down once they see or drive the car.
The Ignis is a smashing little car – not perfect, but most flaws are forgivable – that starts at a whisker under £10,000, so it undercuts the Fiat and Mini by some margin. It's not quite as accomplished as the BMW-built Mini, but it's an easy match for the Fiat, and that's a great place to be.
---
Motoring powered by FrontSeatDriver.co.uk.