For every car Suzuki makes that is sensible and worthy, it makes something more interesting and exciting…
There's the S-Cross and Vitara, and the Celerio and funky Ignis. Now it's time to partner the Baleno with something more emotional, and that's the all-new Swift.
There was very little wrong with Suzuki's Fiesta-sized hatchback, especially in the entertaining Sport specification. There's no pocket rocket version just yet, although that's expected to be shown at the Frankfurt motor show later in the year.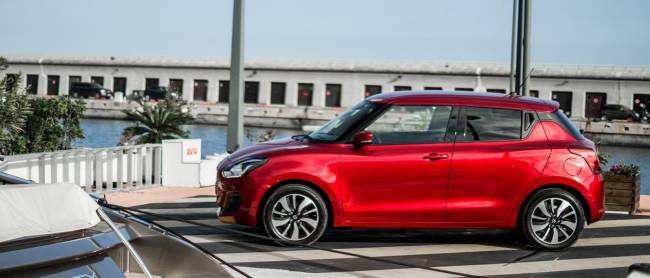 For now there's the models most buyers will gravitate towards, powered by a choice of either a 1.2-litre four-cylinder or a punchier 1.0-litre three-cylinder engine with the option of a bit of electric hybrid power to boost it along.
Being so tiny, and bolted together using Suzuki's high-strength steel 'Heartect' chassis, means the Swift is incredibly light. Some models dip under 900kg, with this hybrid powered model tipping the scales at just 925kg. A forthcoming 4×4 version will still be less than a tonne, and that lightness brings myriad benefits for owners and drivers.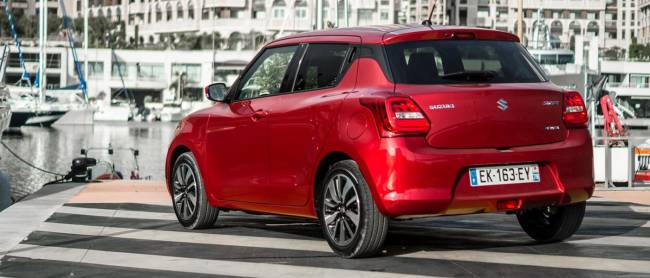 Those buyers keen to save money will appreciate that an engine having to propel less weight around will use less fuel, and this 1.0-litre hybrid promises to return 65.7mpg. There's the usual optimism with official figures, but a day driving the Swift around some demanding mountain roads still saw it so at fuel at less than a gallon per 50 miles.
If you're of a more sporting nature, you'll know that lightness translates into improved performance and, while this mild hybrid won't set any speed records, the lack of mass means the car dives around corners with enthusiasm and accelerates away from lights with a zestiness that belies the diminutive engine size.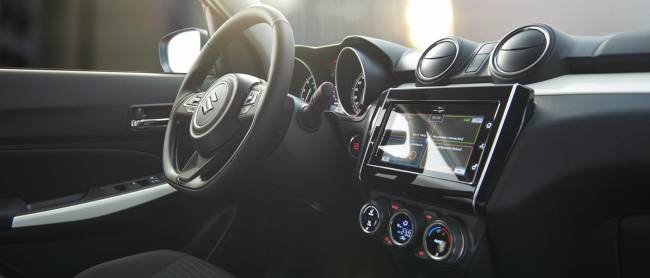 Performance is blunted somewhat by a five-speed manual gearbox that has huge gaps between ratios (the closer spaced six-speed box was rejected on weight grounds) and that isn't particularly slick, but the torque available at relatively low revs masks some of that.
Lightness helps the car feel more agile though, with the engineers able to endow the Swift with softer suspension than you might normally expect to find on a similar car, without affecting the sporting promises. That said, there's a rather unsophisticated suspension setup at the back that crashes over uneven surfaces, shattering the calmness within the cabin.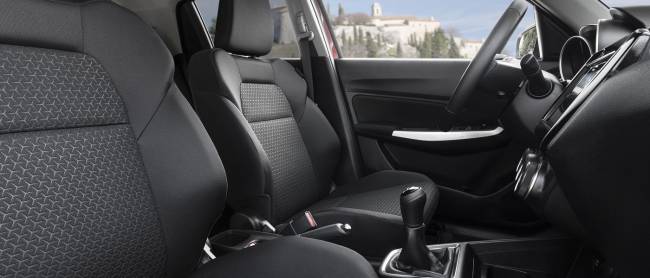 The cabin is a step up from the old model, and it's a lot to do with the new Swift being longer and wider than previously. That leaves plenty of space for those in both the front and rear and, despite the car being a tad lower, the seats are positioned further down in the car ensuring headroom remains uncompromised. The cabin itself is attractive enough at first glance, with a large touchscreen dominating proceedings above traditional rotary controls and twin dials in the instrument binnacle. Look coser and, while the build quality is top-notch, you'll find the choice of materials to be rather cheap, and that infotainment system takes some effort to figure out. Disappointingly, Bluetooth connectivity isn't standard on every model.
While the entry-level SZ-3 car is a bare bones model, step up the grades to SZ-T and there's enough equipment to keep anybody happy, while the top-level SZ5 includes delights such as autonomous emergency braking, automatic headlights and main beam, adaptive cruise control and lane departure warning, all safety equipment you would expect to see on cars that cost at least twice as much as the Swift.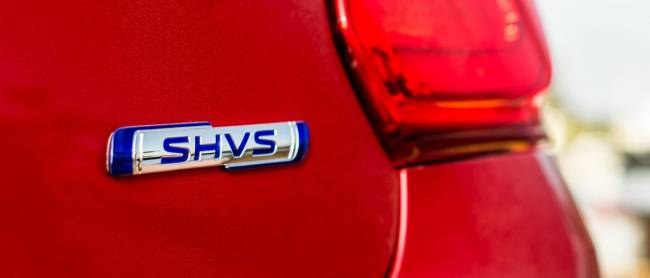 The previous Swift was a much-loved model, and Suzuki has taken everything that was good about that car and kept hold of it for 2017, improving on the areas where it fell short against the competition. Flaws are few and far between, and even then they're not particularly serious, especially given the value on offer. That said, the car won't be hitting the showrooms for a month or so yet, so final pricing is unknown, but if any price increases remain modest then the new Swift will be very compelling option.
---
Motoring powered by FrontSeatDriver.co.uk.