Vauxhall's new city car revives a classic name, but is it a case of Viva Las Luton or less Viva, Luton?
What is it?
Model tested: Vauxhall Viva 1.0 SE
Price
£7,995
Top speed
106 mph
0-62 mph
13.1 seconds
Combined fuel economy
62.8 mpg
CO2 emissions
104 g/km
VED band
B / £20
Insurance group
3E
Engine
1.0-litre petrol
Power
75 PS (74 bhp)
Torque
95 Nm (70 lb-ft)
It's 52 years since the original Vauxhall Viva was launched, a fairly conventional car that did what it needed to do but not much more. Now, 34 years since it last graced the showrooms, the Viva is back as a small hatchback that's well equipped, well priced and practical.
Small might be understating things a little. While it's some 14cm longer than a Volkswagen Up, it's also a few centimetres narrower. It slots below the ever-popular Corsa in the range, taking the sensible side of the garage to it's more interesting Adam sibling.
That means that instead of Adam's 80,000 or so personalisation options, the Viva will come in two trim levels and just one engine choice. There's also just one gearbox for now, although an automatic will be turning up next year.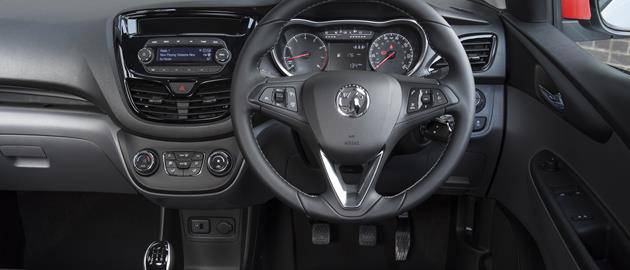 What's it like?
That one engine choice is a smooth three-cylinder 1.0-litre unit, the same one that you will find in the Adam or Corsa. In the Viva though Vauxhall has removed the turbocharger, so it loses quite a bit of power.
In town that's no great issue, the car zipping along with city traffic without any problem. Leave the suburbs and head out on to motorways and it all gets a little steady. Overtaking moves need to be planned out, ideally by writing to the person you wish to overtake so they can park up for a bit and allow you by. Rapid, it is not.
It does ride well though, the slightly firm suspension feeling surprisingly grown up. That allows you to lean on it in corners, maintaining as much speed as possible. Head back in to the city and it copes with most that the urban environment can throw at it. It's really quite accomplished.
It's just a shame that there's so much road noise, the tyres making their presence felt at all times. There's little engine or wind noise, though that may just be drowned out by the tyres.
Equipment levels are high, with cruise control, heated mirrors and fog lights all as standard on the SE model. Air-conditioning is a £495 option. Step up to the SL spec and you'll find USB and Bluetooth connectivity, alloy wheels and privacy glass amongst the upgrades.
That's all wrapped up in a cabin that is of really quite good quality. The layout of the dashboard is logical and neat, while the fit and finish wouldn't be out of place in a car a couple of classes up.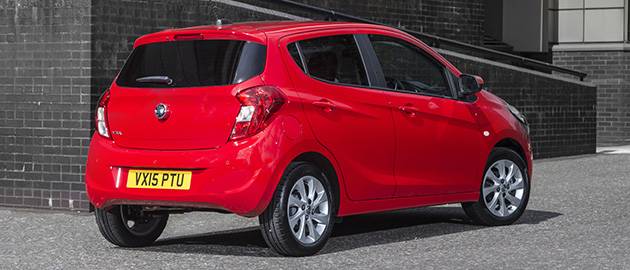 Is it practical?
It's a city car, so you're not going to get cavernous accommodation, but the Viva can at least take four adults in reasonable comfort. Specify the optional sunroof and you lose a fair bit of headroom though, which could make things tight for six-footers.
The boot is deep but a bit smaller than the competition – at 208 litres, it's 43 smaller than the Volkswagen Up and 46 smaller than in the identically priced Suzuki Celerio. The rear seats do split and fold, adding some practicality, while the cabin is littered with little storage areas. Isofix points are also in place in the rear, as you would expect.
Promised economy is good, with an official combined mpg of 62.8. CO2 emissions are down at 104g/km, which means a car tax bill of just £20 a year. A slightly modified ecoFLEX model is available with special tyres and a couple of spoilers which improves economy to 65.7mpg and drops emissions to a tax-free 99g/km for an extra £175 on the car's price.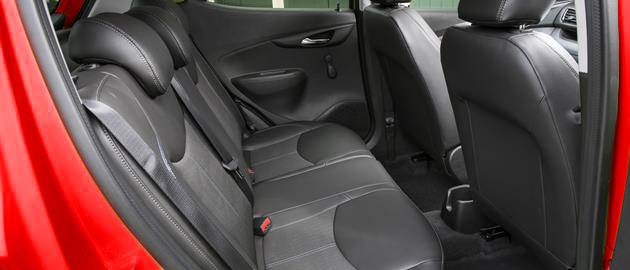 Should I buy one?
The Viva makes a strong case for itself at £7,995, but there is a lot of competition in this sector. The aforementioned Suzuki Celerio costs the same but adds air-conditioning, DAB radio and Bluetooth to the standard specification, as well as a bigger boot, although the Suzuki can't make the Viva's quality of fit and finish.
Hyundai's i10 offers a little more of everything for a little more cash, while the darling of the class, Volkswagen's Up, remains a better option all round, albeit at a steep price.
That leaves the Viva as a sensible enough option, but not an exciting one. If you need a small car and don't want to spend much money, it's a fine choice, but more expensive rivals offer more.