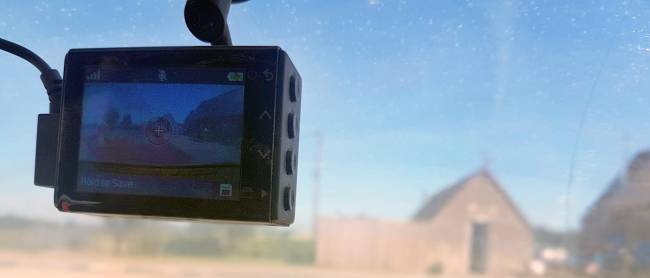 Trying to prove that your dash cam works better than a competitor dash cam is a tough task. Fundamentally they all have a camera that points out of the front of the car, and a screen on the back so you can see what it's pointing at.
Garmin was keen to demonstrate that its new range of cameras can put up with a bit more than just a sucker to the screen, so installed one in a Subaru rally car and then handed the keys to DAD.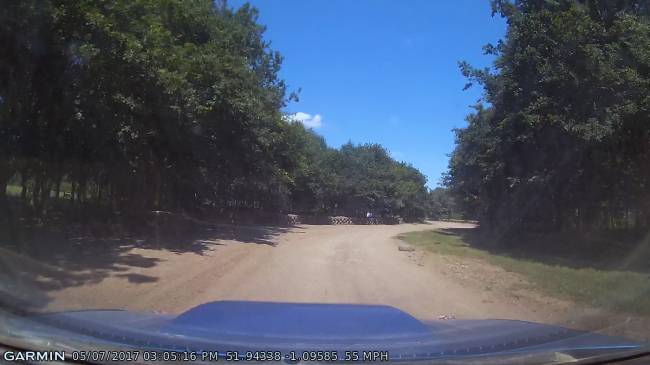 And, unsurprisingly, the camera managed to cope with the onslaught of speed, noise, vibrations, dust, handbrake turns, and, in the hands of one other journalist, a slight excursion into the trees. My heroics were captured on video, ready to prove to anybody that asks that yes, I was actually the quickest driver of the day.
Outside of the rally circuit, the new range of cameras, snappily named 45, 55 and 65W, can record action before and after a bump, even when parked up. GPS location data and a date and time stamp is added, ensuring that the video can be confidently used for apportioning blame.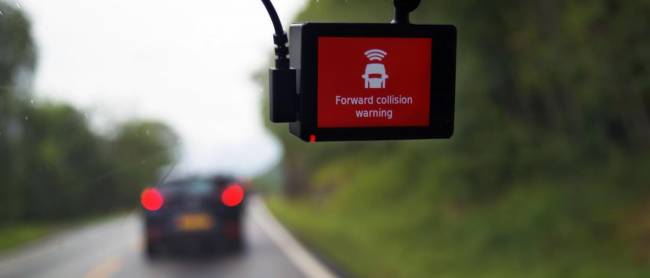 All three models also include some advanced driving features, such as a forward collision alert if you're approaching a stationary object just a tad too enthusiastically, and a lane departure warning. Speed camera warnings are helpful, and the unit will even tell you to drive off when queuing in traffic if everybody else has moved and you've been too busy daydreaming. There's also voice control, which is handy if you want to record a moment on the road without having to press any fiddly buttons.
The cameras record continuously, with a 32Gb SD card able to record a full day's driving without any problem. Incidents are 'locked' for later review, while the day-to-day recordings get recorded over once the card is full. Those locked files can be used as evidence in court, should an incident end up being fought by the third party. Of course, the camera can also prove that you are to blame for an accident, so it doesn't replace the need to drive responsibly.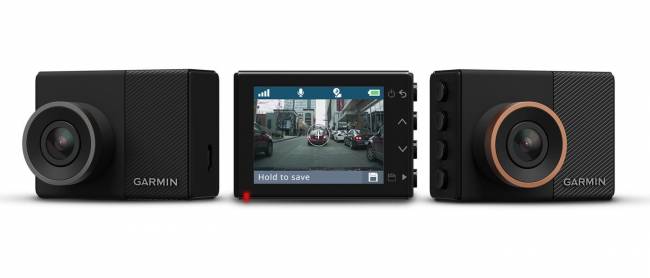 The difference between the models is minimal, with the cheapest model, the 45, capturing video footage with a 2.1 megapixel camera at a high-definition resolution of 1080p. The 55 adds a clearer 3.7 megapixel camera and resolution of up to 1440p, along with voice control. The 65W drops back to 1080p, but adds a 180-degree wide-angle lens to the mix. Prices start at £130 and go up to £200.