The new Amarok from Volkswagen Commercial Vehicles is designed to do a lot of things. DAD.info finds out more…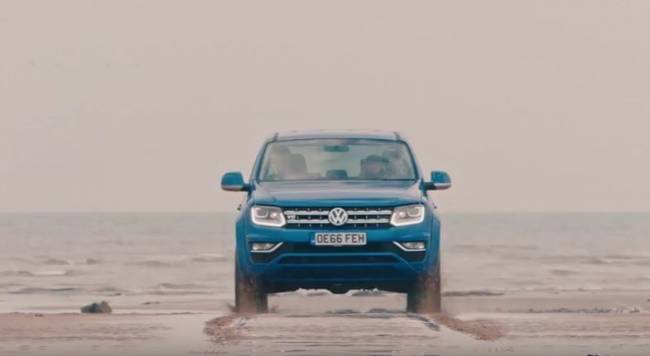 It's a beast off the road and wouldn't look out of place hauling loads of lumber down a country lane, while at the same time looking sleek and perfectly comfortable on the road with the kids in the back seat. VW's new Amarok is a bona fide chameleon of a truck, and certainly knows how to get a job done.
To highlight this point, Volkswagen Commercial Vehicles recently released a video of what they call the Amarok Trailblazers Challenge, in which two teams were sent to the Lake District to see just what all the fuss was about. They were tasked with driving over what could be categorised as treacherous terrain – rock-laden back roads and muddy lanes – hauling wide loads in the truck's generous boot and even carving the Volkswagen logo into the sand while using the Amarok's improved steering and rear-view cameras.
The video goes far in proving what most of us already knew – the Amarok is a powerful machine. With 550Nm of torque in its most powerful model, an 8-speed automatic gearbox, a 3.0L TDI V6 engine and the ability to haul 3.5 tonnes of cargo, it's in a league of its own as far as mid-sized trucks go. And with software to help drivers avoid skidding, prevent sliding and ease down steep terrain, it's safety-forward, too.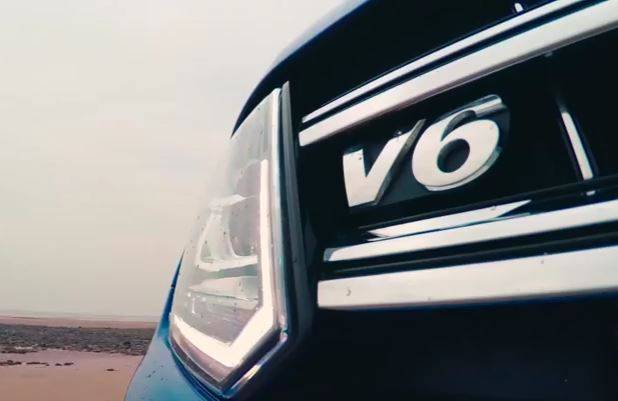 But just as it functions as a high-powered work vehicle, it just as easily transforms into a family truck. There are three roomy seats in the back, a Composition Media radio on a 16.5cm colour touchscreen and a spacious bed that'll easily accommodate luggage, bits, bobs and everything in between needed for a family holiday. It's even equipped with electronic voice amplification, so little ones in the back can better hear bigger ones in the front.
Just like Dad, the Amarok is a wearer of many hats. Whether you're hauling heavy pallets for work or camping gear for a family holiday, you'll be driving easy.