Something had to screw up, but Phil Huff nailed it…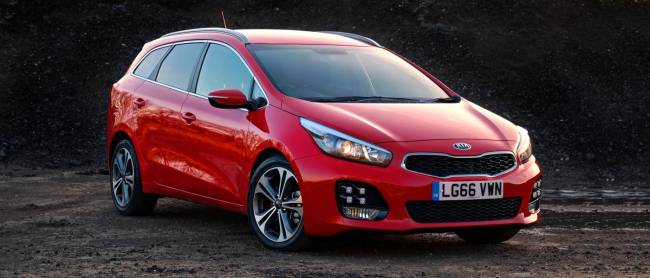 Kia's excellent Cee'd has left me feeling a little deflated this month. It's obviously got tyred with the miles I'm putting on it, and has left me treading carefully in case things fell flat entirely.
Or, more accurately, the left-rear tyre got itself a puncture. Happily, there was no motorway blowout or other such disaster. Instead the tyre pressure warning system worked perfectly, alerting me to a leak in the tyre long before I'd noticed a drop in pressure myself.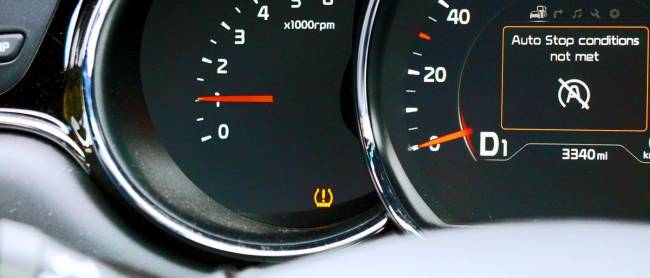 Once safe to stop, a quick investigation of the tyres showed that one had picked up a screw in the tread. Fortunately it appeared to be in the very centre of the tyre, so a repair was likely. I trip down to McKnight Auto Repair Services in St Neots saw the plucky Cee'd being removed of a wheel where it was found that a second screw had done some more damage.
Happily, this was also pretty straightforward, so a couple of rubber plugs later (I'm sure it's more complex than that) and with the reassurance that the tyre will perform as well as it had ever done, I was back on the road.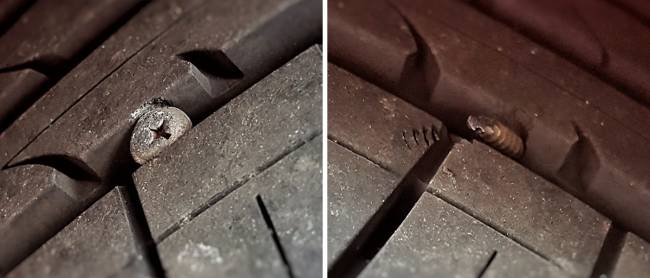 Had it been more serious, Kia's decision to include a proper spare wheel would have gone down well. Modern cars tend to exclude that from the equipment list, including a pump and tyre gunk to temporarily plug any hole instead. That's all very well in the case of an errant screw, but no use at all when your tyre is in shreds on the outside lane of the M11.
Once again, the Cee'd Sportswagon had endeared itself to its temporary custodians, something it's getting very good at doing. In hunting out the locking wheel nut, we found under-floor storage in the boot that adds a layer of security. Granted, there's not much, but then Kia has also seen fit to squeeze that wheel in there as well…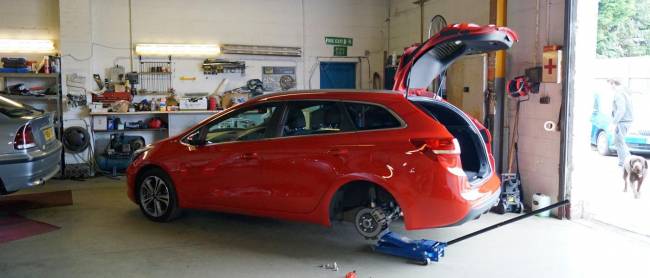 The satellite navigation system is pretty good, but can be a tad slow picking up on traffic when you're on the road. However, there's a wifi connection in the car so, when the car is sitting on my driveway, it downloads traffic information directly and provides me with a near-instant updated route to wherever my destination happens to be.
Disappointments are few and far between. Night time driving has been mentioned previously, as the infotainment screen is very bright even at its dimmest setting, and that continues to frustrate and, despite praising the gearbox previously for its desire to stay in gear and use the hefty amount of torque available, sometimes I do wish it would drop a gear a tad quicker. Fortunately there are steering wheel gear paddles to do that manually when required. Both, I'm sure you'll agree, are minor points.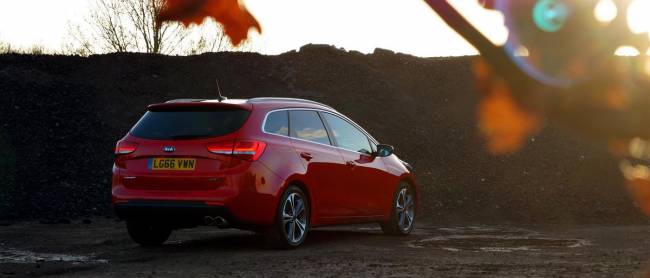 More serious is the economy, which hasn't improved much at all. For a car driven pretty gently that promises close to 70mpg, the 44-ish mpg it returns is a tad disappointing. That could still improve, though.
Model Tested: Kia Cee'd Sportswagon GT-Line 1.6 CRDi 134bhp DCT ISG
Month: February 2017
Official fuel economy: 67.3 mpg
Miles: 1,121 miles (2,251 total)
Road test economy: 44.2 mpg
Price: £23,430
Engine: 1.6-litre turbo diesel
Top speed: 122 mph
CO2 emissions: 109 g/km
0-62 mph: 10.5 seconds
Car tax band: B / £20 per year
Power: 136 PS (134 bhp)
Insurance group: 14
Torque: 300 Nm (221 ft lb)
Kerb weight: 1,550 kg
The Good
The Bad
Has a spare wheel
Economy not great
Tyre pressure warning works
Bright infotainment display
Underfloor storage in boot
Occasionally reluctant gearbox