There's nothing like giving a new car a thorough test, but I'm not sure that Kia was expecting me to double up the Cee'd as a van.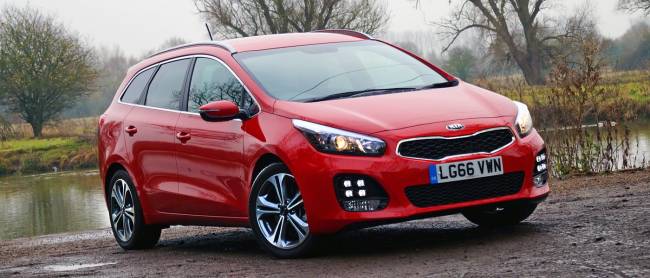 My daughter has finally flown the nest, leaving home to start a new life in her own home. Granted, it's just over a mile away and I'm certain we'll find her back at the family seat filling her bag with whatever is in the fridge and cupboards, but it's a start.
It also means I had to kit out what was her bedroom as a spare bedroom, and do that quickly as guests were expected. It also coincided with a trip up the M1 past Nottingham, where there's a handy Ikea. You can see where this is going.
A double bed, headboard, four under-bed drawers, a six-drawer chest, two tables, a complete bedding set, a rug, an alarm clock and a few other small bits and pieces sat behind the tailgate of the Sportswagon variant of the Cee'd. I wasn't confident but, half an hour of packing, emptying, repacking, adjusting, starting again, swearing and then finally packing once more saw everything squeeze in.
That's an entire bedroom suite in the back of a small estate car. Impressive stuff.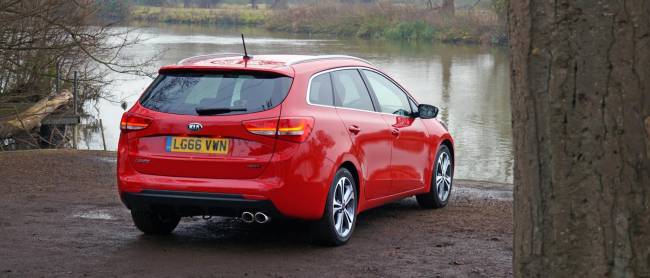 Equally impressive is how the Cee'd drives. I'll start with the obvious though; despite the GT-Line trim level, with its sharp alloy wheels, stylish 'cube' lights at the front, tinted rear windows and a general air of sportiness, the Cee'd is a long way from being a hot hatch. Or estate.
It's no worse for that, though. Instead it's simply one of the easiest cars to drive that I've ever sat behind the wheel of. The 1.6-litre diesel engine makes 134bhp, enough to keep up with all but the most demanding of traffic, and that's put through a particularly smooth 7-speed twin-clutch automatic gearbox. Most manufacturers add a twin-clutch box and then tune it for sporting behaviour, but Kia has gone the other way – it sits there, all relaxed, allowing the ample torque to propel the car forward rather than letting the engine scream to the rev limiter, and makes quiet, smooth changes only when it's necessary to do so. There's no endless hunting of gears or unexpected downshifts. Other car companies could learn a lot from this.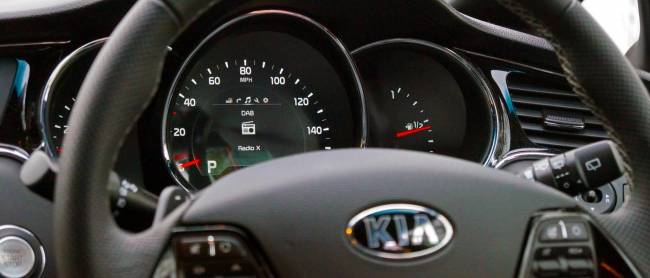 The steering, too, is as laid back as you can get, but only in terms of effort. There's almost no sensation coming through from the wheels to the rim, but inputs are met with accurate changes in direction. Three power assistance levels are there to choose from but, thanks to that lack of tactile feedback, it's best to leave it in lightweight 'Comfort' mode and relax as you swing into parking spaces with almost zero effort.
An uncannily quiet climate control system removes another irritation, although it can struggle to keep temperatures in check when left in 'Soft' mode, but 'Firm' doesn't disturb the calm despite throwing more hot (or cold) air through the vents.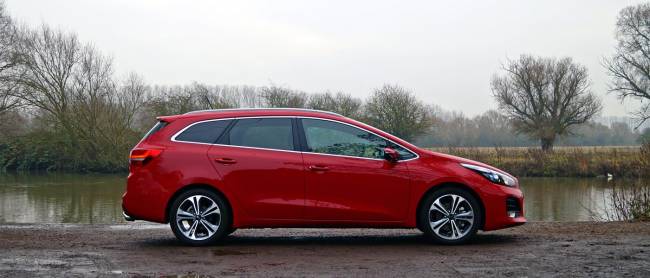 There's more soundproofing around the car than on previous Cee'd models as well, making it a truly refined place to while away a few hours on a motorway, of that's your thing. There is quite a lot of tyre noise though – I wonder if that's a result of this being the estate model, allowing more sound to reverberate around the cabin.
The only other problem that interferes with the zen-like atmosphere is the infotainment screen. It's bold and clear, and the touchscreen system works well, but at night it's just far too bright. There is a night button that switches the screen off but keeps all the functions alive, but when you want to see the sat-nav map rather than relying on voice prompts, it's almost blinding.
They're just minor details on what has, so far, been an otherwise enlightening experience. Space, enough pace, sporting style (if not quite grace) and economy of 45.5mpg thus far makes this an exceptionally competitive family car.
I'm looking forward to keeping hold of it for a while longer yet, and that's not something I say very often.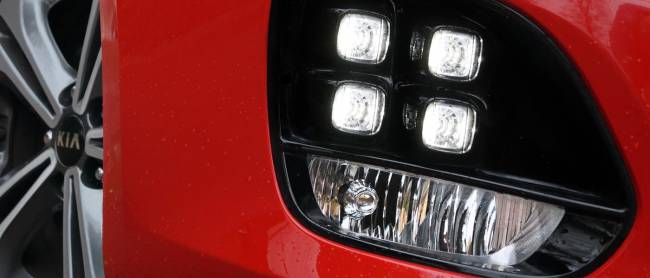 Model Tested: Kia Cee'd Sportswagon GT-Line 1.6 CRDi 134bhp DCT ISG
Month: November 2016
Official fuel economy: 67.3 mpg
Miles: 605 miles (605 total)
Road test economy: 45.5 mpg
Price: £23,430
Engine: 1.6-litre turbo diesel
Top speed: 122 mph
CO2 emissions: 109 g/km
0-62 mph: 10.5 seconds
Car tax band: B / £20 per year
Power: 136 PS (134 bhp)
Insurance group: 14
Torque: 300 Nm (221 ft lb)
Kerb weight: 1,550 kg
The Good
The Bad
Effortless drive
Blinding sat-nav
Surprisingly spacious
Tyre noise
Reasonable economy
Not particularly quick
---
Motoring powered by FrontSeatDriver.co.uk.