Would you be prepared to buy a van from a brand you've never heard of? SsangYong hopes so…
You may have never heard of SsangYong, but they've been around since the 60s. They turned up in the UK in the 90s, in a partnership with Mercedes, but now they're going it alone with some interesting models that will appeal to those looking for solidity and good value.
Outside of their range of practical SUVs, SsangYong produce a range of commercial vehicles that could be ideal for the working Dad.
SsangYong Korando CSX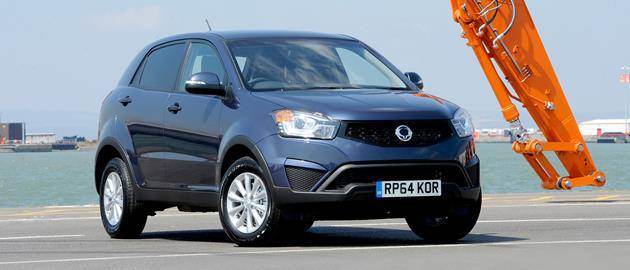 In passenger car form, the Korando is a Nissan Qashqai-sized crossover that hasn't set the world on fire, but it's a pleasant enough value option. However, converted to commercial form, it starts to make more sense.
Starting at around £16,000 (excluding VAT, of course), the Korando CSX offers plenty for your money; parking sensors, leather steering wheel, ESP, cruise control and, crucially, a five year warranty. However, the DAB and sat-nav unit is an expensive £999 option, while the essential bulkhead adds a further £345 to the cost.
Where the rear seats once were attached is a flat load bay that's been nicely carpeted, with a load space able to accommodate an impressive 1,312 litres of 'stuff'. The payload is a tad low at just 433kg though, ensuring the Korando can't be used for more than a light delivery van.
It's refined when you are out on the road, the 2.0-litre diesel engine able to pull the Korando around with little fuss. A two-tonne towing capacity adds to its appeal, as does an all-wheel drive system. For those in more rural locations, this could be a massive bonus.
The fact it's not too big will also be a benefit to many. Around the same size as a Vauxhall Astra, it won't intimidate any user. Bank or fleet managers won't be intimidated either, thanks to economy of 45.6mpg and group 7 insurance.
SsangYong Korando Sports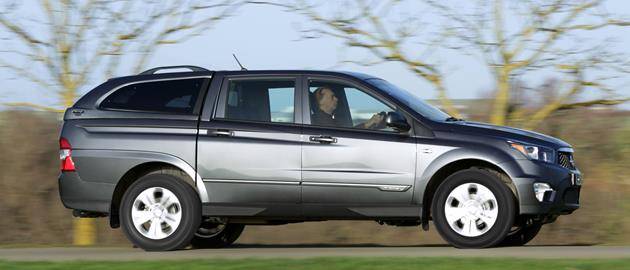 The most enticing option for a family man, the Korando Sports is a pickup truck that will happily accommodate five adults. It's also ideally suited as a workhorse, thanks to a 1-tonne payload in the back, something that changes its tax band and makes it attractive as a company vehicle.
The 2.0-litre diesel engine will pull everything along without complaint, thanks to 360Nm of torque, while all-wheel drive will keep you moving in all but the toughest of conditions. It's even quite pleasant to drive, with the compliant suspension soaking up bumps on the motorway to make it a surprisingly good cruiser. Sadly it crashes around a bit over poor surfaces, and the steering is so low geared that it takes an age to turn tight corners, but it's light and easy to use around town.
It's a shame that the most family-friendly model of the range has such a functional dashboard, clad in hard, shiny plastics and lacking much in the way of design. It's fine for the building site, but less than ideal for the school run.
A rather short load bay also disappoints, but opt for a model with the moulded rear canopy and you get an extra dose of substantial style. It's certainly something the kids will be happy being seen in.
SsangYong Rexton W CSX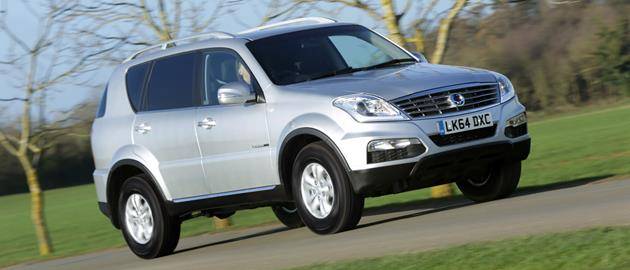 If you need full-on proper off-road capability from your van, then the Rexton will do you well. Powered by the same 2.0-litre diesel engine as both of its siblings above, with a six-speed manual gearbox and selectable low-range ratios, it makes a lot of sense for rural work.
A traditional body-on-chassis design, it's a tad unsophisticated on the road, although is rated to tow up to three-tonnes, making it ideal for a horsebox or large caravan. There's no family-friendly option though, as the back seats have been removed to free up load space.
That leaves you with 2.2 cubic metres of space in the back, with a maximum payload of 615kg. That falls somewhat short of a dedicated van, but compares favourably to the likes of a pickup truck of Land Rover Defender.
It's on the inside that the Rexton stands out, with a positively stylish dashboard full of chrome highlights, soft touch plastics and aluminium trim. It's a shame that the dashboard can't be transferred over to the Korando Sports, given it's every-day abilities.
There's plenty of kit too, with air-conditioning, cruise control, electric and heated door mirrors, leather steering wheel and gear lever, and even iPod and Bluetooth connectivity. As well as the usual safety kit, there's also hill descent control for when you're pointing down something steep off-road.
Five years of warranty is also included, which should keep your boss happy, although it's not fully comprehensive so keep an eye out for the exclusions.
For a specific niche of buyer – think Yorkshire farmers – the Rexton makes a great option.
In fact any of the SsangYong commercials range will fulfill your needs, if your needs match the narrow parameters SsangYong has set. You may never have heard of them, but they might just be the right choice for you.