A guide to washing a car? Surely it's just a bucket, a sponge and some Fairy liquid?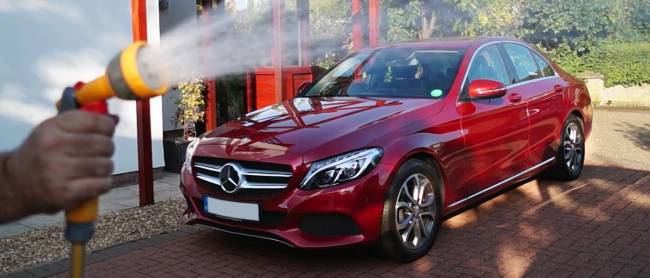 We all love to keep our cars glistening, and there's no shortage of products out there to help us spend our money and time getting our cars just perfect – I popped down to Halfords and picked up this bunch of Turtle Wax products to see just what it's possible to spend.
Despite the vast array of products on offer, the realities of modern life mean that we don't all have the time to spend detailing our cars so they often end up ignored, taken to a car wash or, even worse, given a quick rinse with a sponge and some water.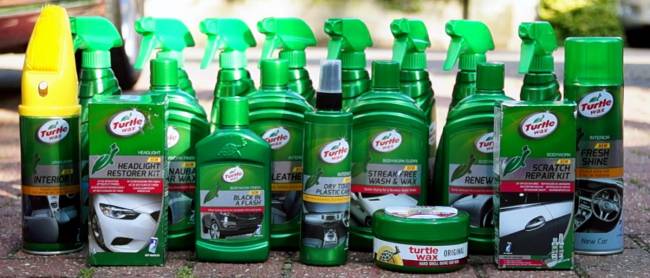 Allow me, if you will, to change your Sunday afternoons forever with my guide to getting a pristine car with minimal money, time or effort.
Firstly, ignore the endless selection of soaps, waxes, shines and refreshers. All you need is just three simple products; a shampoo, a wax and a tyre spray. Add two buckets and some microfibre cloths and you'll be rivalling the best valeters in no time.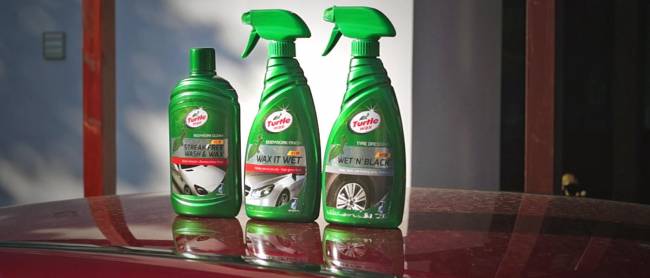 Rinse the car. Get a hose out, if you can, and give the car a good rinse. This will free up any gritty deposits and get the worst of the dirt off the car straight away. A bucket of water will do if necessary, but don't use a sponge yet.
Fill one bucket with some warm water and the right measure of shampoo. Fill the other bucket with plain, clean water. Now, using a microfibre cloth – something like a noodle mitt is perfect – grab a load of water and bubbles from bucket one and start cleaning from the top of the car downwards. After each use of the mitt, rinse it out in the clean water – you don't want any of the grit it's pulled off the car being spread around your paintwork. Don't work too hard on stubborn marks, just let the cleaning stuff do its thing and repeat the area if necessary.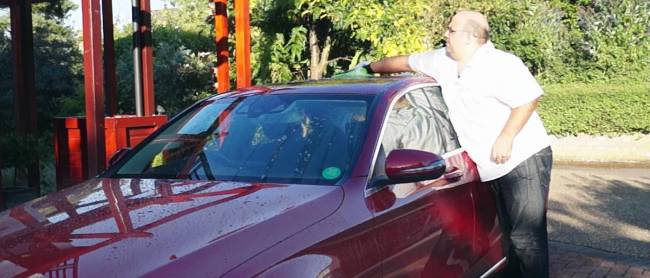 Don't forget the wheels. You can use the same stuff on the wheels themselves, although if it's the first time you've really cleaned your car you might need some alloy wheel cleaner to clear any baked on brake dust. Once they're clean though, this low-effort method will do nicely.
Once you've got the car clean, rinse it all off again. Don't be tempted to throw whatever water is left in the buckets on the car, as all that will do is just reintroduce all that dirt you've got off.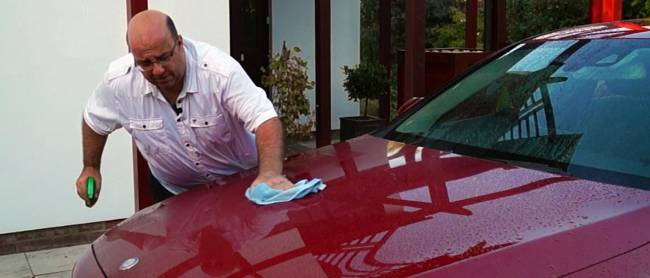 A new product on the market is wet wax, a wax that can be applied while the car is still wet. Turtle Wax's Wax It Wet works well, but Autoglym and others have similar products. Spray this on a panel sparingly and then dry the panel using a clean and dry microfibre cloth. Repeat this around the car, squeezing out the cloth when it gets a bit too wet, and you'll be left with a car that's far cleaner than you expect it to be, and one that will repel water in the future.
For a finishing touch, spray the tyres with a tyre dressing. Spray liberally and leave it to dry and you'll get showroom-style wetlook tyres, or spray and wipe the tyre dry for a deep black matt finish. Either way, it makes your now shiny car really zing.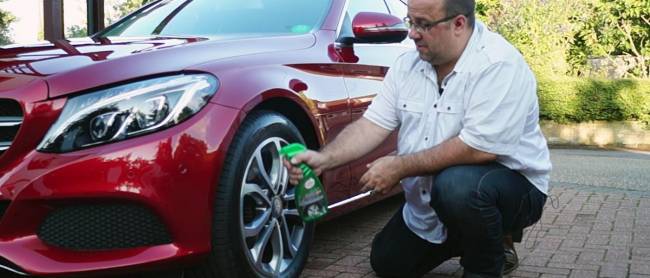 Keep up this simple method and you'll protect your car, keep it clean, add wax protection over time and, importantly, add value to your car. And all for a few quid and, genuinely, very little effort.
There's no excuse for a dirty car now!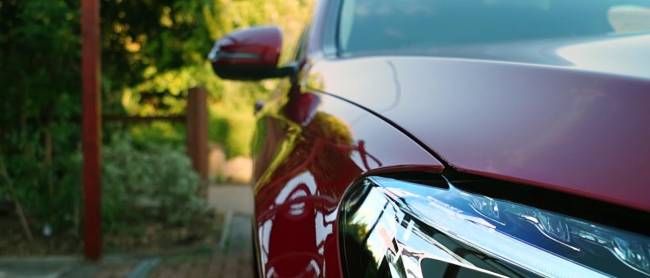 ---
Motoring powered by FrontSeatDriver.co.uk