Summer is here!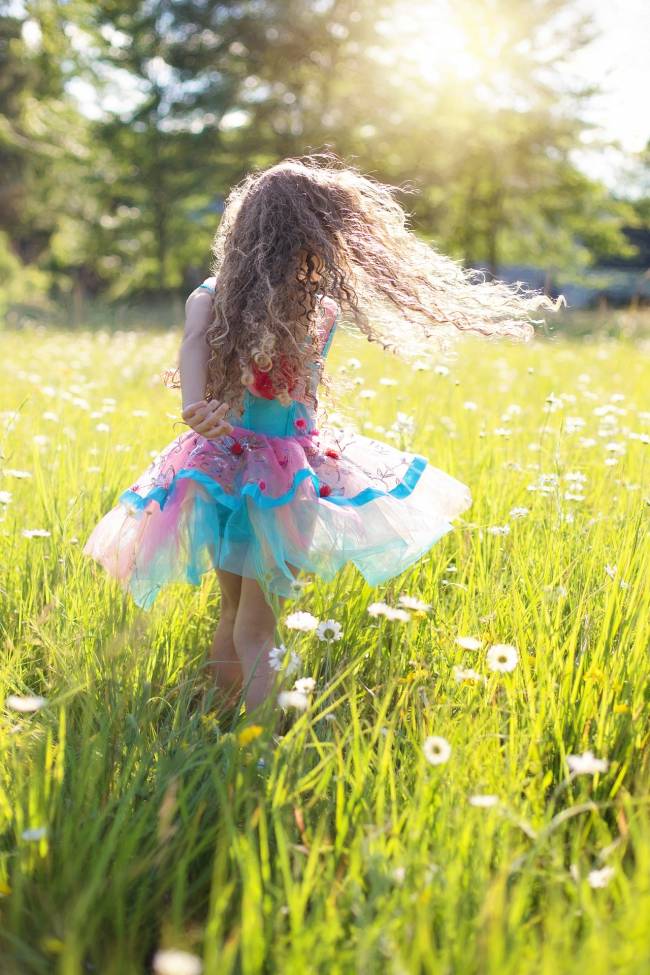 It is time to get out to the park with your kids and according to research from Microscooters there is now a proven link between activity levels in children as young as 12 months old and their physical, academic and emotional confidence in adulthood. Research suggests that children with poor motor coordination participate in less physical activity, have higher BMI and are at higher risk of cardiovascular disease.
30% of children are obese
Public Health England are really worried about our kids, they recorded over 30% of children in Year 6 as being obese. Helping our kids to eat well and exercise are efforts we can make to protect our children. Change4Life has lots of simple swaps and suggestions you can follow for free. Including some Frozen themed options which should get our kids moving!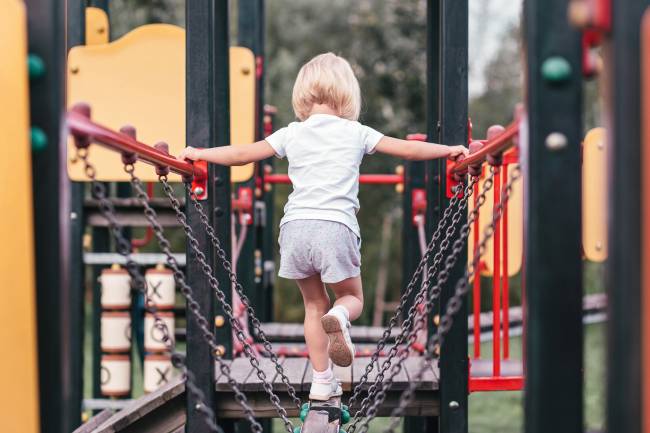 Going out with the scooter
One way we can always get our kids out is a promise of a scoot. I must admit it took me a while to warm to them. I was initially worrying about trips to A&E or worse, the dentist. I feared losing my daughter as she sped away over the horizon. So, when my sister-in-law passed on a set of hand-me-down toys including a slightly beat up, but still serviceable blue microscooter, I wasn't thrilled. My daughter though, jumped at the chance and now (it took a while) I am a total convert. The freedom she enjoys as she speeds off around our local park, her hair streaming from beneath her helmet is worth the worry. I put in some pretty tough boundaries, I implied that the scooter didn't work unless she had her helmet on and drilled her on road safety and we always hold handles to cross the road (i.e. we carry the scooter together). It has been a hit, we use it every day and recently I have even fancied an adult version so I can keep pace with her.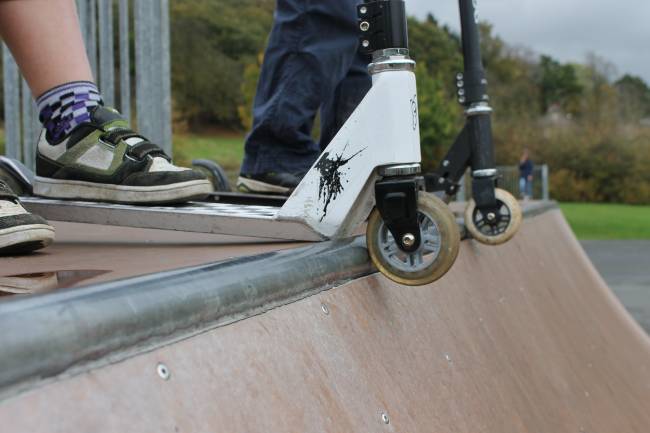 So last week Dad.info was pleased to accept an invitation to a jolly gathering of mainly mothers and children in the sunshine on the rooftop garden of the Maggie and Rose children's club in Chiswick to have a look at the latest range of scooters from MicroScooter. Some were recognisably children's scooters, but most of the new range were alternative designs for children of different ages to ride on/sit on/push along to develop specific motor and cognitive skills, as well as being convenient for parents to control and, ultimately, to carry home! A couple of dads I talked to were particularly interested in the sit-on/push along wheeled suitcase designed to transport your child on your travels, and which could be easily folded down to go in the overhead locker – the suitcase, that is, not the child!
3 hours a day of physical play
The drive behind this new range is the government's recent initiative that all children under 7 years old should have at least 3 hours a day of physical play, and according to MicroScooter, their range of scooters will provide an answer. Between 12 months and 7 years our kids are developing their gross motor skills. Mobility experts call this time the fundamental pattern period and claim that children who are more confident moving when they are young will develop more positive relationships with their bodies as they age. Letting your children sink into the sofa when they should be out in the park can have a lifelong impact.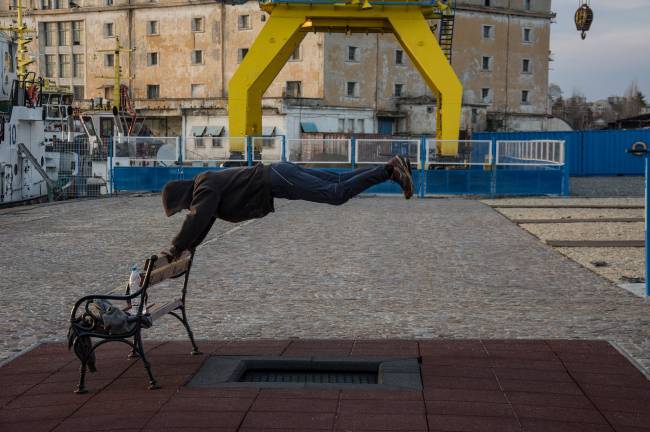 So beg, borrow or buy a scooter, skateboard or a bike and get out while the sun is shining and enjoy summer. Just remember of course that every child develops differently, so don't push your child to move on before they are ready.