The short story has always been a great format for horror. Here are a few collections and anthologies to cool the blood…
of Horror Stories edited by Mark Morris (Spectral Press)
Edited by Mark Morris, an excellent horror author in his own right, the plan is for The Spectral Book of Horror Stories to be an annual anthology. The stories are originals rather than reprints and the quality is high. Nineteen tales in all, including work from Ramsey Campbell, Alison Littlewood, Robert Shearman, Conrad Williams, Nicholas Royle, Michael Marshall Smith, Lisa Tuttle and many others. It really is an impressive showing and we can only hope its sales match its worth because an annual offering of a book this good would be a real treat.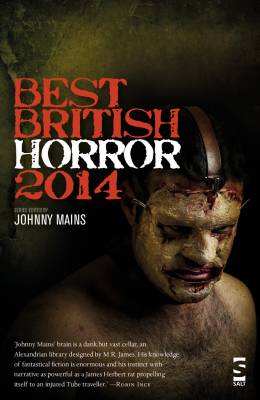 Best British Horror 2014 edited by Johnny Mains (Salt Publishing)
The book lurks behind a cover that — while unquestionably effective and bound to cause the odd panicked scream in Waterstones — suggests the contents will be a grisly, gory affair. This is not altogether true, with a good balance of material that seeks to achieve a great deal more than just splatter its pages with offal. There is, inevitably, a crossover of authors with the Spectral title but Best British Horror also brings the likes of Muriel Gray, Adam Nevill and Tanith Lee. Touchingly, it also includes a story and tribute to the wonderful Joel Lane who died last year leaving our bookshelves (and for those who knew him, lives) a poorer place.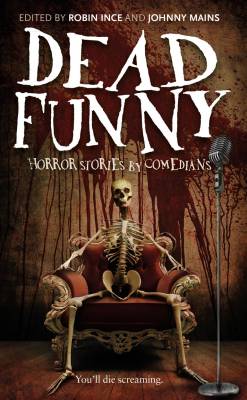 Dead Funny edited by Robin Ince and Johnny Mains (Salt Publishing)
Dead Funny is an inspired idea that seeks to bring together two worlds that have always shared DNA: comedy and horror. Both rely on manipulating their audience into involuntary responses, a laugh or a scream. The tricks and techniques of one prove effective for the other. Comedians such as Katy Brand, Charlie Higson, Bridget Christie, Stewart Lee, Rufus Hound, Josie Long, Phil Jupitus and Reece Shearsmith contribute horror stories and an experiment that some might expect to misfire succeeds admirably, a solid collection from an unexpected source.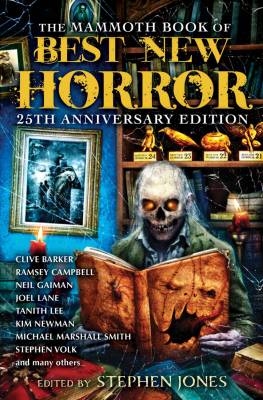 The Mammoth Book of Best New Horror 25 edited by Stephen Jones (Constable & Robinson)
For twenty five years, Steve Jones has been sifting his way through magazines and collections to collate his annual collections of the best horror published worldwide. God knows what he did to deserve such a fate. Long days in dark rooms, eyes withering from small type, going steadily mad. Here's his end of year report. The highlight is Stephen Volk's Whitstable, a startlingly good novella about actor Peter Cushing in the latter years of his life. A recent widower, he spends his days waiting to die. Then, sat on a bench on Whitstable promenade he is approached by a young boy who recognises him as Professor Van Helsing (the character Cushing played in so many Hammer movies). The boy is desperate for Cushing's help as he's convinced his stepfather is a vampire. Naturally he isn't, he's something much worse.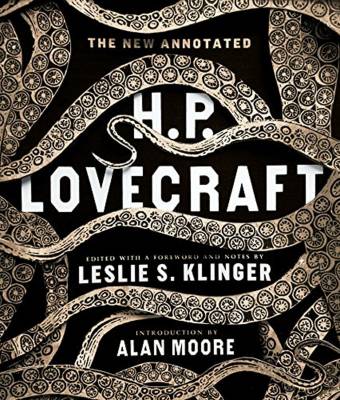 The New Annotated H.P. Lovecraft by H.P. Lovecraft and Leslie S. Klinger (Liveright)
When it comes to weird horror, we owe a great debt to the work of Lovecraft. Breathless stories of otherworldly creatures that swopped the gothic crypt for the touch of a slimy tentacle. This lavish new collection of twenty-two of his most popular stories comes with a wealth of notes from Leslie S. Klinger, hundreds of illustrations and an introduction from Alan Moore. As a hardback clocking in at just under a 1,000 pages it also doubles as a useful defensive weapon should your home be invaded by the sort of 'eldritch monsters from beyond' that are contained within its pages.