Anthony Horowitz celebrates a milestone in children's books and recalls how his own sons helped shape an iconic hero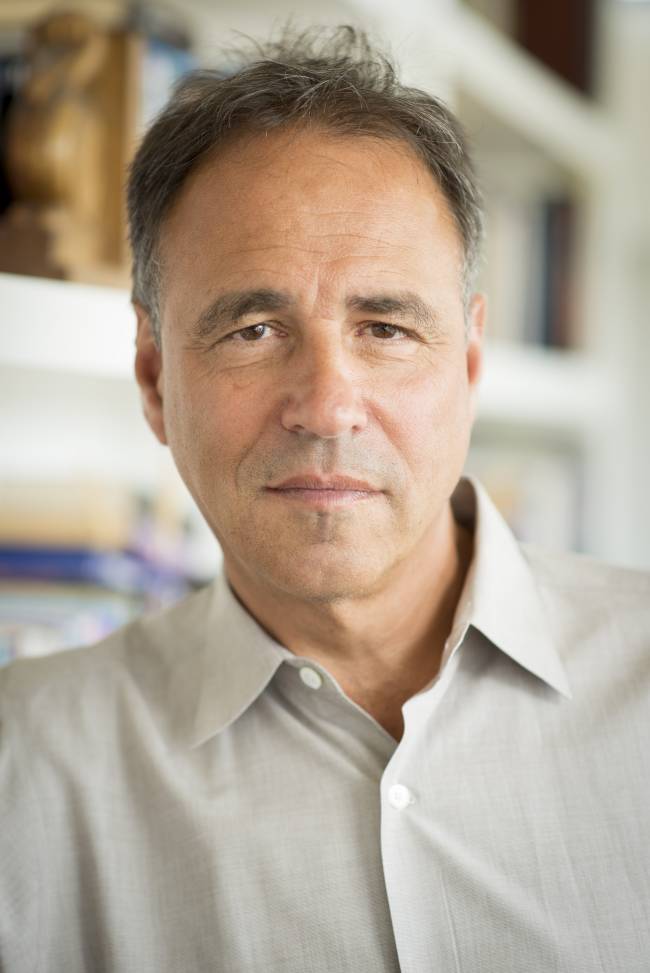 Anthony, let's wind the clock back 15 years when Stormbreaker – the book that first introduced us to Alex Rider – was first published…
So much has changed. There was an extraordinary arrival of talent in the children's book world at that time. It started with JK Rowling of course, but actually Harry Potter wasn't the most interesting book that was published at that time; there was Philip Pullman's The Northern Lights, Eoin Colfer's Artemis Fowl, the stuff that Michael Morpurgo was doing, Darren Shan, Jacqueline Wilson – so many talented writers. I crested that wave with them over the last 15 years. The children's book market was absolutely transformed.
Stormbreaker was a real game changer wasn't it?
Well there were no young spies then. When I wrote Alex Rider, the idea that there might be an 'adult book' for kids was totally new.
There wasn't much of appeal to boys at that time was there?
I think the market for boys had died without anyone noticing. Biggles and Just William – these wonderful books – were now past their sell-by date. They'd gone out of fashion and there had been little to replace them. Alex Rider did that. I've never set out specifically to write for boys, but Alex Rider inadvertently did have this effect of getting boys to read. That's why teachers and parents, booksellers and librarians embraced the books.
Would you have written the books if you hadn't been the father of boys?
Do you know, no one has ever asked me that and it's true, I don't think I could have written those books without having had my two sons, Nicholas and Cassian. The experience of fatherhood was crucial to my success as a children's author. It connected me with the children's world – with what my sons thought, how they felt, what made them laugh. My relationship with my sons is the most important of my life, and it parallel tracks my journey as a writer. My sons are now 25 and 23 so in a funny way I'm still writing for them but now I'm writing Sherlock Holmes and Bond books for adults that they're far more likely to enjoy.
Having sons also helps you remember what it was like to be a boy…
I think the relationship of a father and a son is very much about reliving the child in yourself: getting down and dirty with your son, going to the football with him or doing whatever he enjoys – it brings you back to your own childhood.
And reading with your sons?
The value of fathers reading with their sons at bedtime cannot be underestimated. It's a two-way street because for fathers, it's a huge pleasure. One of the greatest memories I had of being a dad was reading to my children and enjoying stories with them. One thing I always tell parents is your sons won't share their computer games with you, but they will share their books.
Blue Peter are running an amazing project to celebrate 15 years of Alex Rider.
What's astounding about Project Petra is that three young people are going to be chosen to go into the offices of MI5. It's the first time it's ever happened and it's a remarkable privilege to be able to get a glimpse inside that world. It's a terrific competition that Blue Peter have put together and the challenges are quite demanding.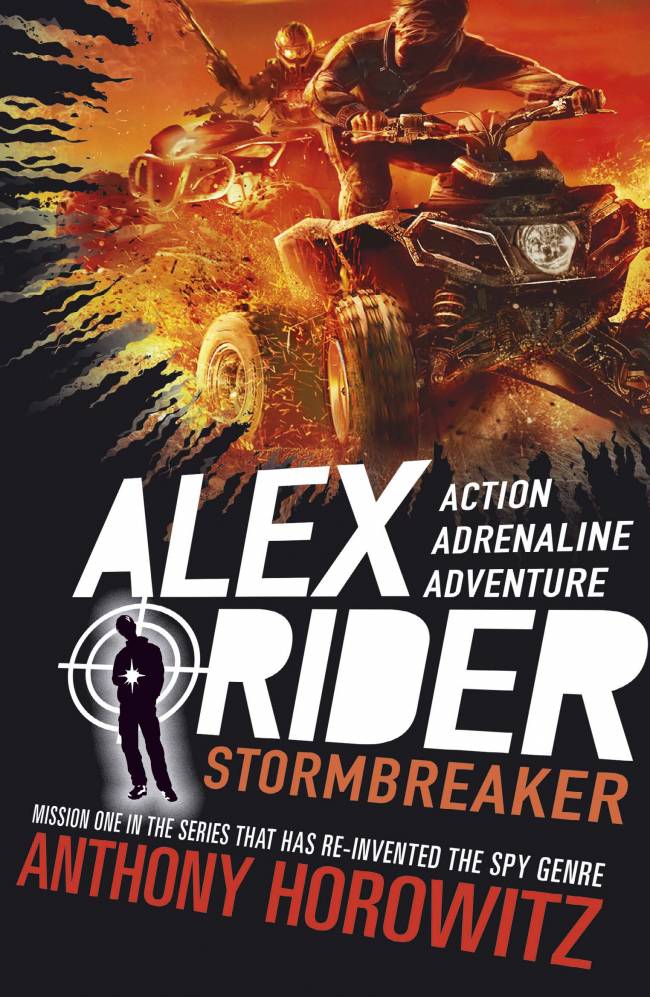 Alex Rider is very much a Bond for younger readers isn't he?
I've been passionate about James Bond all my life and Alex Rider was born out of that love. I made Alex as different from Bond as I could, though.
In the autumn your adult Bond novel will be published. How did that come about?
After the success of the two Sherlock Holmes pastiches, I came to the attention of the Fleming estate. I suppose I'd managed to build a bridge, through my children's books, to the adult world.
Have you got a title yet?
I have got a title, but unfortunately I'm not allowed to say what it is! It will be published in September and I'm very pleased with it.
You've been involved in many literacy projects over the years right up to the highest levels haven't you?
I've encountered three prime ministers now and been involved in various literacy issues. I have my misgivings about being involved with government: they don't really listen, I'm not sure they particularly care. Actually if governments were really interested in children's literacy they could do so many things so easily and inexpensively – for example a statutory librarian in every single secondary school in the country, an absolute budget for books in schools, a little bit more time in the national curriculum for silent reading and shared reading.
These things would not cost a great deal of money but they don't do it. People haven't quite understood the value of literacy and reading yet.
Find out more at anthonyhorowitz.com
Follow Project Petra on Blue Peter, CBBC, 5pm, Thursdays