150 years on, Lewis Carroll's fantasy adventure is still sending readers to Wonderland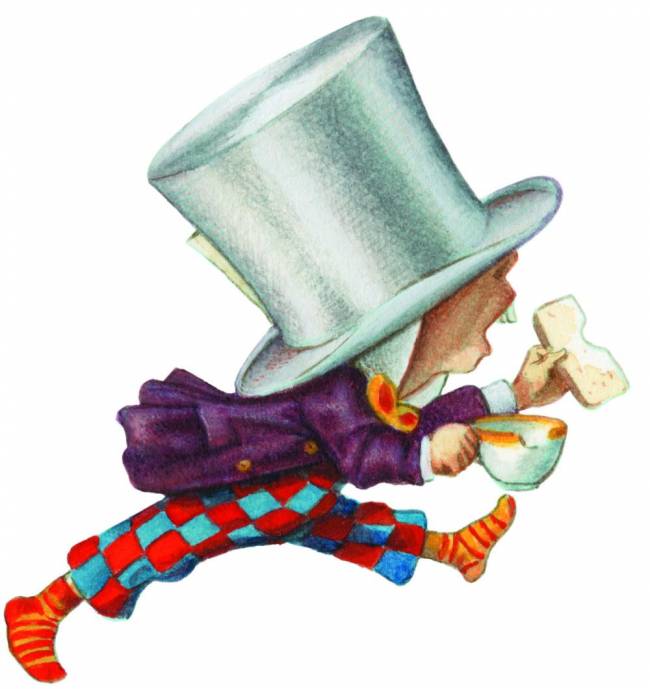 How do you classify a children's story as a classic? Is it a timeless tale whose appeal to new readers never seems to fade? Or is it a story so absorbing that, once read, it's never forgotten?
Either way, Lewis Carroll's Alice's Adventures in Wonderland ticks both the boxes. Inspired by Alice Liddell, the daughter of the Dean of Christ Church, Oxford, it was written by Charles Dodgson, a maths lecturer at Christ Church college, whose previous published works were concerned with algebra, geometry and logic. Published under a pen name (well, he was a serious mathematician after all), Alice still has the ability to charm and surprise her readers 150 years on.
Such was the success of his work that Carroll revisited the story many times during the course of his life – there were some nine different editions over the 35 years since publication – and he even wrote a sequel Through the Looking Glass and What Alice Found There. The eminent Victorian artist John Tenniel was originally commissioned to illustrate the book, and he also produced several new versions of his artwork over the years. By 1911, with eyesight too poor to work, Tenniel oversaw the creation of new colour plates by Harry Theaker based on the original engravings. These iconic images of a blonde girl with flowing locks in a blue dress and stripy stockings are the ones we still associate with the book today.
In the 1960s, some avant-garde interpretations of Alice gave Wonderland a trippy new slant. The Cheshire Cat's grin, Alice knocking back potions and a caterpillar smoking a hookah; these were often cited as 'evidence' of Dodgson dabbling with narcotics. In fact, there is no proof that Dodgson used opium or any other drugs, as some have claimed, but it probably says more about the prevalence of recreational drugs in the 60s than it does about Lewis Carroll's inspiration. In July 2015 to celebrate her century and a half, Macmillan will publish The Complete Alice including a new foreword by Philip Pullman. It includes both volumes of Alice's Adventures (in Wonderland and Through the Looking Glass), plus The Wasp in a Wig, a rare episode from the second volume that never made the final edit. Was Dodgson under the influence? You decide.
Alice's Adventures in Wonderland by Lewis Carroll, Macmillan, out now. The Complete Alice, Macmillan, out in July 2015.
Illustrations © Macmillan 1995