For arty kids who like to get creative, there's a whole new genre of books designed with them in mind
DRAW IT! COLOUR IT! CREATURES
In case you hadn't noticed, there's been a bit of a revolution in bookshops this year. All kinds of fully-grown adults (yep, even some your age!) have come out of the closet and 'fessed up to a shady little secret that they've been harbouring for some time: they like colouring-in. Yes, they like nothing better than picking up a packet of felt-tip pens, a colouring-in book (one with some interesting and intricate patterns, preferably) and settling down to some arty and crafty 'me time'.
If you're wondering why, there's a range of answers. Some say they find it relaxing, a brilliant way of unwinding and bringing down the old stress levels. Others say it's more fun than watching The X Factor (or even that it's something more interesting to do while The X Factor merrily drones away in the corner).
And others admit that while their kids are doing a similar activity, they just wanted to join in.
Riding the crest of the colouring-in wave comes a new book that could cater just as well to an adult audience as it does to kids. Draw it! Colour it! Creatures has undoubtedly been published with a younger audience in mind, but no doubt there are quite a few parents who will hardly be able to wait to pack the young 'uns off to bed so they can lay their mitts on this and get funky with the felt-tips. It's sold as 'a book for people who love to draw, made by people who love to draw', and with 40 top artists contributing to the title, it certainly lives up to its promise. Heading up the list of luminaries is Children's Laureate Chris Riddell, but you'll also find original art from a gamut of top illustrators including Gruffalo artists Axel Scheffler, Jim Field, Sarah McIntyre and Claude creator Alex T Smith. These illustrations are challenging inasmuch as they require more than just a splash of colour – they need some thought and a creative touch – but for arty kids with a sense of fun, there are endless hours of creativity packed inside these covers. Macmillan, age: 5+
3 OF THE BEST ACTIVITY BOOKS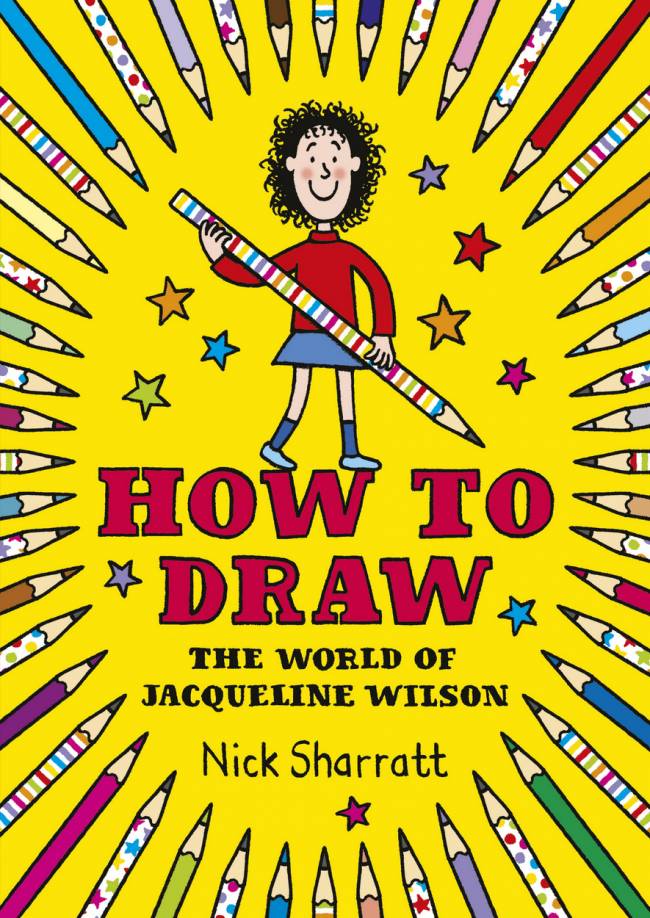 HOW TO DRAW: THE WORLD OF JACQUELINE WILSON BY NICK SHARRATT
Jacqueline Wilson has sold more than 35 million books, and it is Nick Sharratt's perfectly-pitched illustrations that grace all her covers (as well as several of the inside pages). Kids connect instantly to Nick's drawings because his child-like style speaks to them directly, but like any great illustrator, don't be duped by the clarity and simplicity on display here – there is a master at work. In this book, Nick talks about his background, from drawing at school to becoming the iconic illustrator for Dame Jacqueline. There are plenty of opportunities for budding artists to copy some of Nick's styles, and kids can also complete some of Jacqueline's best-loved characters (including the irrepressible Tracy Beaker). There's even a section on lettering and headlines so they can create their own book covers. Brilliant. Doubleday, age: 8+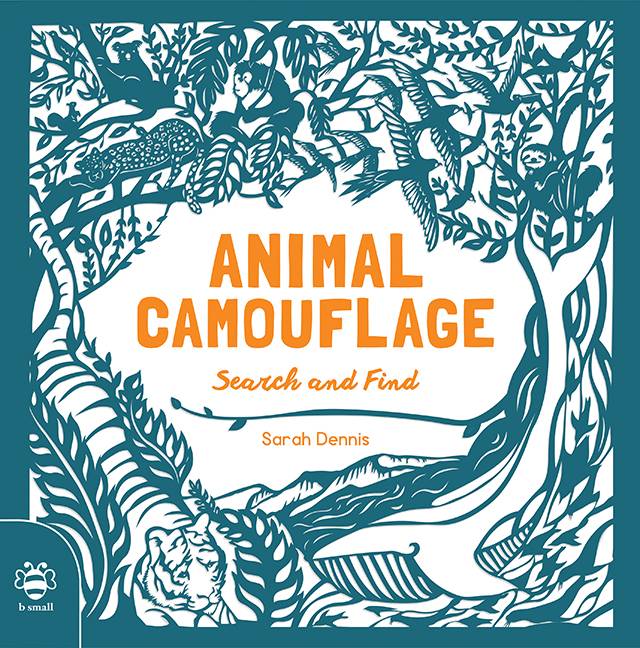 ANIMAL CAMOUFLAGE BY SARAH DENNIS
All kinds of animals from all over the world are brought to life by talented paper-cutting artist Sarah Dennis in this unusual and beautifully produced hardback that serves as a paper safari. As children work their way through 'search-and-find' scenes, the accompanying text offers them a plethora of unusual and interesting facts and specific tasks to guide them through the pages and get them involved. As well as some awesome artistry, it's an excellent exploration of fauna from all the continents of the world for inquisitive kids. Inventive and highly original. b small, age: 6+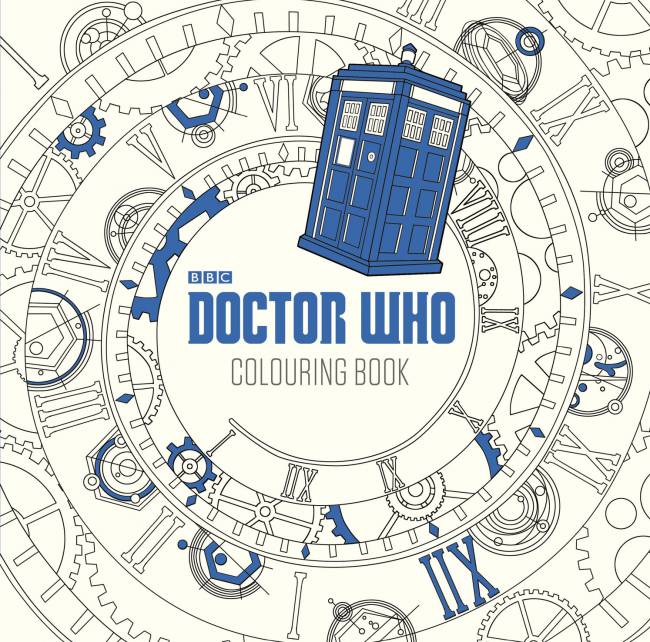 DOCTOR WHO: THE COLOURING BOOK
The colouring craze kicks in for the Time Lord with planets, galaxies, villains and the good doctor himself ready to tackle your weapons of choice, be they pens, pencils or paints. There are 45 pictures to take on, plus some classic and timeless quotes from the series to inspire kids as they colour.
'Sometimes, very rarely, impossible things just happen and we call them miracles.' If your kids have ever hankered after jazzing up a Dalek or giving the TARDIS a fresh lick of paint, shove this in their stocking and wait for a Christmas miracle. Puffin, age: 7+