From the author of Mortal Engines comes another runaway success
It's been a while – well years, to be honest – since we've had a stand-alone, solo novel from Carnegie Medal-winning Philip Reeve. The author of the classic children's dystopian fantasy Mortal Engines has recently been collaborating with author/illustartor Sarah McIntyre on a trio of fun, highly entertaining novels for younger readers (check out their latest, Pugs of the Frozen North), but for all those fans who'd been harbouring hopes of a return to his futuristic roots, good news: Railhead has just rolled into town.
Zen Starling is a perfect hero for Reeve's latest adventure, a thieving, lying and utterly charming Aladdin of a character who has to think on his feet to survive. But his passion is trains, and in this sci-fi world where humans are spread among the stars, it's not just any old trains but a fabulous interstellar network commuting between planets that is his passion. When Zen is recruited by the mysterious Raven to steal an innocuous object, the story gathers pace and steams off on a dangerous and imaginative chase through space involving artificial intelligence and a plot that's a gift to techies and geeks. As ever, Reeve's trademark wit and tightly plotted narrative fuels the furnace and Railhead takes us off on a dazzling, daring ride across the cosmos. Oxford University Press, age: 12+
ALL ABOARD
Three more children's books on the right track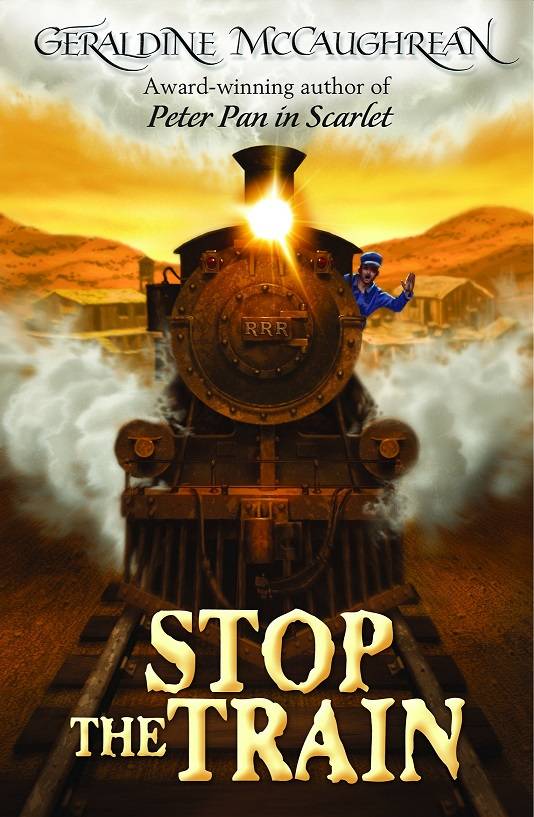 STOP THE TRAIN BY GERALDINE McCAUGHREAN
Set during the Oklahoma Land Run of 1889, and roughly based on a real life story, this is an account of a town called Florence that tries to stand up to railroad bullies who attempt to buy up their land. When they refuse, the company decides to cut off the town and announces the train will no longer stop at Florence. What follows is a a combined and determined show of strength, resilience and ingenuity on behalf of the townsfolk, with a young girl called Cissy and her family at the fore. The action chugs along nicely.
Oxford University Press, age: 10+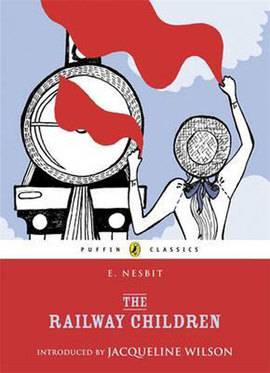 THE RAILWAY CHILDREN BY E. NESBIT
'They were not railway children to begin with. I don't suppose they had ever thought about railways…' So begins one of the most popular children's books of all time by one of our best loved children's authors. First published back in 1906, this tale of Bobbie, Phyllis and Peter, three children plucked from the comfort of their suburban home and despatched to a bucolic backwater, still has the power to entertain. It's the local railway station that connects them to the real world where their father – unbeknown to them – has been jailed on false charges. It's a book about the triumph of truth, where kindness always prevails, and hope springs eternal. Amen to that. Puffin, age: 9+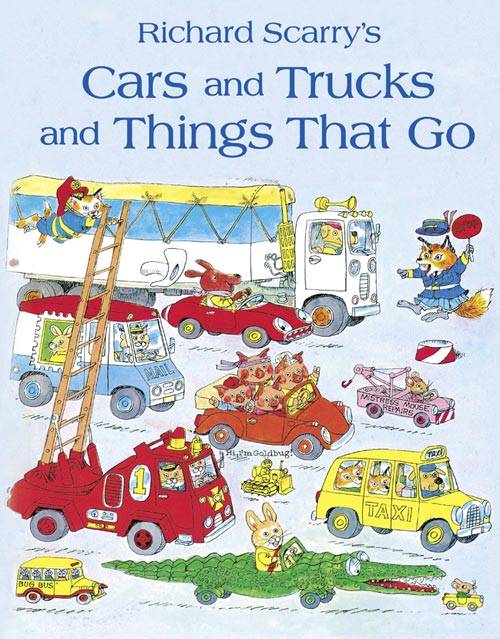 CARS, TRUCKS AND THINGS THAT GO BY RICHARD SCARRY
One of the reason that younger kids find anything that moves fascinating must be down to the wonderful books of Richard Scarry. Here, Ma and Pa and Pickles and Penny Pig are off on a picnic and along the way the Pig family is going to encounter all kinds of extraordinary vehicles (including a rather wonderful locomotive). The level of detail in Scarry's book is extraordinary. These colourful pictures invite children to pore over them for hours on end, with hilarious touches that I defy anyone to notice on the first half dozen readings. Funny, fast-moving and frantic with the messiest pile-up you've ever seen at the end. HarperCollins, age: 2+