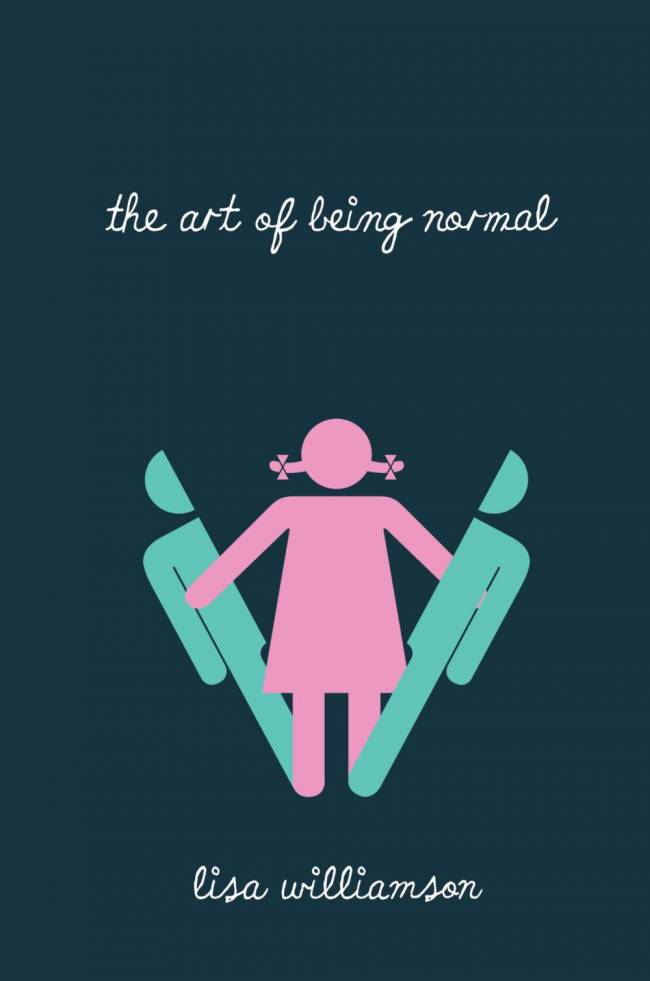 Finally – a young adult novel that tackles transgender issues head-on
It could be the most talked about teen novel of the year – and yes, it's only February. Lisa Williamson's debut The Art of Being Normal tells the story of teenager David who knows he's different. When the other kids at school were writing about what they wanted to be at the age of eight, David could sum his ambitions up in six short words: I want to be a girl. Now at 14, he's grappling with the usual problem of puberty. Except of course in David's case, the physical changes he's experiencing are met with an increasing sense of alarm – this is not what he wants to be.
When a new kid turns up at school, super-cool, aloof Leo Denton, David starts to feel drawn towards him. It's not a simple case of sexual attraction – it's something much more complex. As the two boys strike up an unusual bond, they begin to unravel each other's deepest secrets.
The Art of Being Normal delights in difference, and celebrates the unique nature of David and Leo's friendship. What makes the novel so touching and revelatory is the author's ability to breathe life into her characters. For these kids, negotiating the minefield of impending adulthood is fraught with anxiety and danger. The teenage readers who come to this book will finally be able to read about real people of their own age that they can relate to on their own terms, characters that they may think of as heroes who can help us all redefine the term 'normal'. Hallelujah. David Fickling books, age 13+