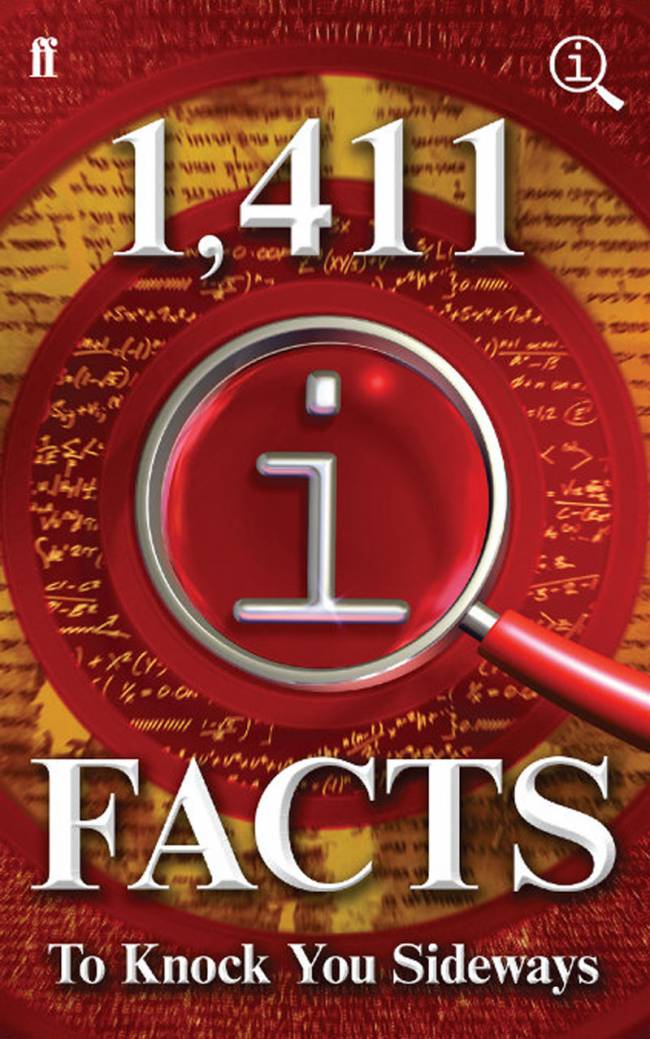 More facts from the QI team to ponder your way through the Christmas break.
"I'm glad you like it darling, Merry Christmas, but it really is time to eat."
"It was brilliant present, thanks. Talking of presents did you know that if you were to receive all the gifts from your 'true love', as in the song '12 Days of Christmas', you'd have 364 gifts?"
"No dear, I didn't know that. Anyway, that's enough facts now, don't you think? Mother's getting indigestion."
"Then let's get the turkey up her. Preferably whole. Not that the English have always eaten turkey for Christmas. Or goose. No, they used to have a pig's head."
"Fascinating. Pour the wine."
"People that drink before a meal are statistically likely to eat 25% more."
"They get divorced a little less too, give me that glass. Please put the book down."
"Righto. Would you like to pull the wish bone?"
"Very much."
"Talking of bones, a walrus's penis bone is as long as a human thigh bone."
"I don't think penises are very Christmassy darling, do you?"
"At least 600 men in the world have two of them."
"Shush now."
"And the penis of the Argonaut mollusc snaps off during sex."
"The penis of the husband will snap off during lunch unless he puts his book down. I spent a long time cooking this and I'm damned if you're going to spoil it."
"That would be a waste. Which is terribly common, on average, British families throw away the equivalent of six meals a week."
"Do you know how many times you can stab a man with a fork before he'll die?"
"No."
"It's not in your brilliant new book?"
"I don't think so."
"Then we'll write it in afterwards. Come here…"
Published by Faber, available now.