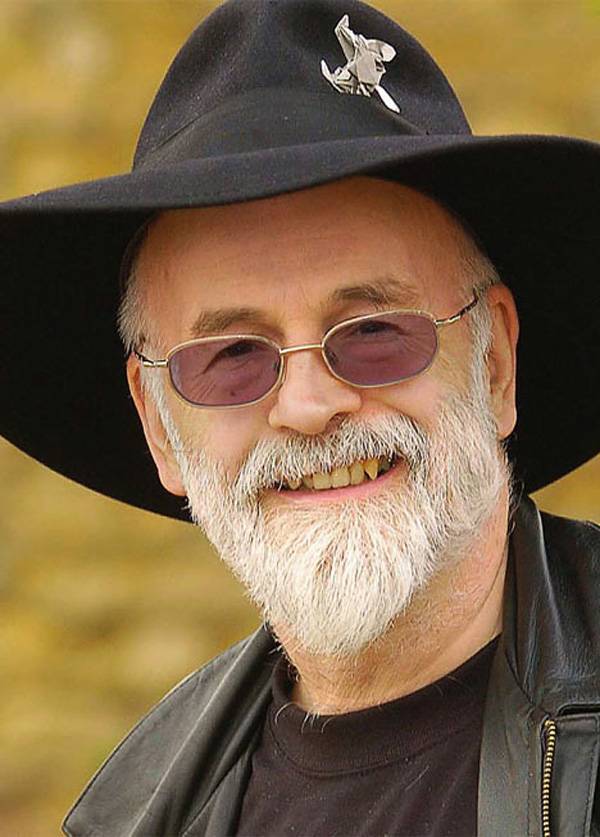 Sir Terry Pratchett 28/04/1948 – 12/03/2015
"Words can change the world," says the Fool in Terry Pratchett's novel Wyrd Sisters. He's right, and the fact that such wisdom comes from the mouth of a court jester is only proper in the circumstances because comedy can sometimes contain the most powerful words of all.
Some people get confused on this point. They think comedy is a simple, silly thing because it can be light and surrounded with chuckles rather than grim contemplation. Such people are, of course, terribly wrong, nothing gets to the heart of a point more than a good joke. Just because the important thoughts – and the important truths – happen to come hand in hand with a smile doesn't lessen their worth, in fact the worth was multiplied. Not only did that humorous person make you think he ensured you had a good time while doing so. Bonus. There are educators the world over who could learn from this.
More often than not, Sir Terry also wrote fantasy. That probably means his work wasn't important too doesn't it? After all, fantasy is a very silly thing, it doesn't even have the decency to be real for goodness sake. Messing about with imaginary creatures, imaginary worlds. Tsk. Fantasy! What a waste of time. As might be expected, Sir Terry thought slightly differently: "Fantasy is an exercise bicycle for the mind. It might not take you anywhere, but it tones up the muscles that can." I can't resist allowing him a few more words on the subject: "Stories of the imagination tend to upset people without one."
If the world-alteration of words can be assisted by sheer mass – it can't, not really, but let's run with it because, damn it all, the numbers are impressive – Pratchett has a decent advantage, with fifty-seven novels to his credit, novels that have sold, worldwide, over seventy million copies, translated into thirty-seven different languages.
That's a lot of jokes. A lot of important thoughts.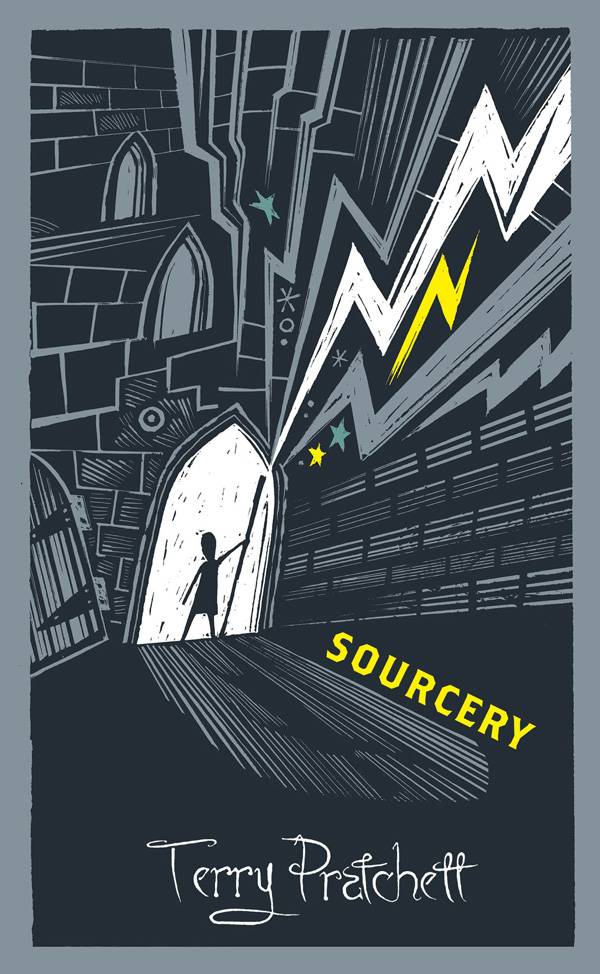 How wonderful is that? Sir Terry's death this month, at the age of sixty-six, is terribly sad and yet, to leave behind so many brilliant, brilliant words… That's amazing.
"The trouble with having an open mind, of course," writes Sir Terry in his novel, Diggers, "is that people will insist on coming along and trying to put things in it." He's right, again, but that's also a blessing isn't it? While there may be only a few new, unprinted words and ideas left to us – a couple of books are scheduled to be published posthumously – the rest never go away and will continue to haunt bookshelves, both physical and digital, for as long as there are minds for them to fall into. Beneficent, timeless ghosts, often wearing wonderfully silly hats over their clever, clever heads.
"People don't alter history any more than birds alter the sky," he wrote in Mort – a book about death of course, indeed, a book about Death, the cat-loving ALL CAPS wielding character that reoccurred through Pratchett's Discworld series – "they just make brief patterns in it."
Which, again, is true. But what brilliant patterns.