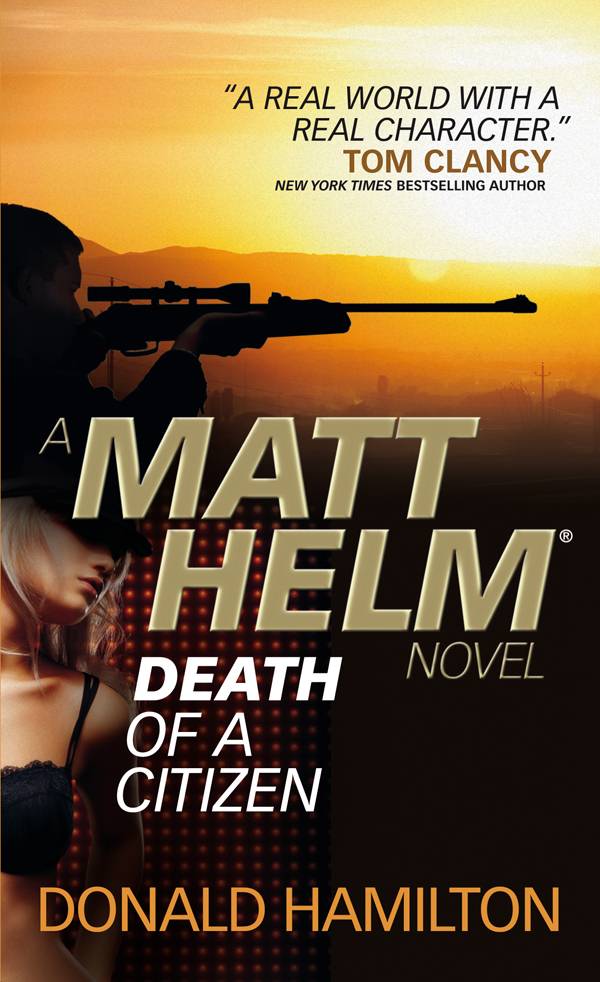 A regular feature looking at forgotten books and series back in print…
Matt Helm is an ex counter espionage agent so hard-boiled one would be forgiven for imagining he sleeps at night in a pan of boiling water. When we first meet him in Death of a Citizen, Helm is retired, filling his days working as a photographer and writer of Western novels (a touch of wish fulfilment on the part of his creator, Donald Hamilton who wrote several successful oat operas, including The Big Country). Then, one day, someone kidnaps his daughter and Helm leaves his quiet, homely life and gets back into the business (if you're picturing Liam Neeson being terribly mean on the phone at this point, good for you).
Putting his retirement (indeed, any concept of ageing) behind him, Hamilton's character would go on to star in a further twenty-seven novels between 1960 and 1993.
The series has gathered many big name devotees over the years, from David Morrell to Tom Clancy, and it's easy to see why, they're taut little page turners of the sort that make you strut a bit after reading, testosterone injections enlivened by Hamilton's solid prose.
Some readers may know the character from a series of movie adaptations starring crooning cool-machine, Dean Martin ('Girls, gags and gadgets,' the poster for The Silencers promised, wearing its credentials with pride 'the best spy thriller of nineteen sexty-sex!'). While the movies are certainly tongue-in-cheek spy-fy fun, and clear inspiration for Mike Myer's Austin Powers, they make no attempt to capture the tone of the books, which are straight, even grim, affairs.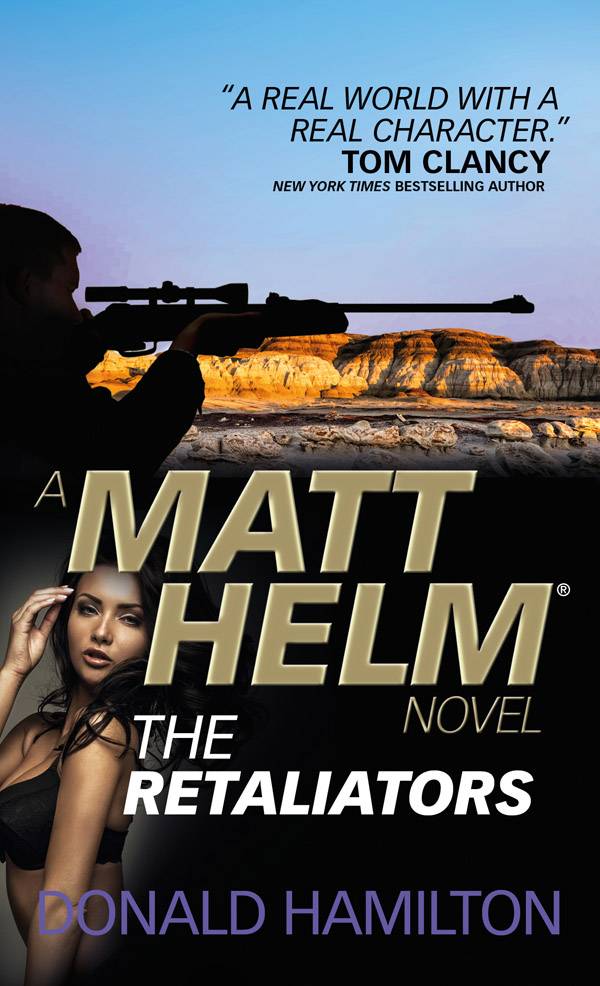 A couple of years ago, Titan Books began reprinting this epic run of masculine swagger in the hope that the books would find a new modern audience. They certainly deserve to, given how fondly we view our lanky, military trained killing machines (at six foot four inches, Helm is an inch shorter than Lee Child's Jack Reacher but I doubt he'd feel the need to compensate). Promise of a new movie adaptation from Steven Spielberg's DreamWorks studio have rumbled on for years but to hell with the silver screen, Matt Helm is alive and well in print right now.
The fourteenth in their reprint series, The Retaliators, is released this month. Matt Helm pays a rare visit to his home in Santa Fe to find someone has deposited twenty thousand dollars in his bank account and framed him as a double agent, needless to say, Helm goes on the run until he can clear his name.
They're great fun and it's lovely to have them back in print (despite their frankly awful covers, if Matt Helm were real he'd probably have assassinated the design studio).
Titan Books, The Retaliators available 25th August.