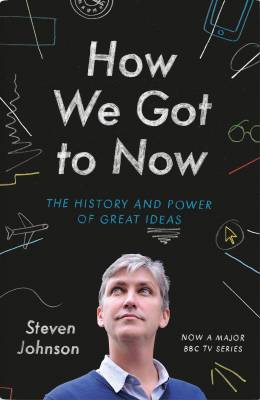 This companion book to the TV series sees the author of Where Good Ideas Come From chart some of the more eye-opening chains of inspiration that lie behind modern technology
Had it occurred to you that we would never have had the microscope without the invention of the printing press? If books hadn't been put in the hands of the general population a number of them wouldn't have discovered they were short sighted leading to the need to develop spectacles, the lens innovation of which would later allow us to study bacteria and cure disease. How We Got to Now is a guidebook to cause and effect, highlighting the real innovators who shaped the world we live in today.
Engagingly written, utterly fascinating and essential if you wish to become an educated bore at dinner parties.