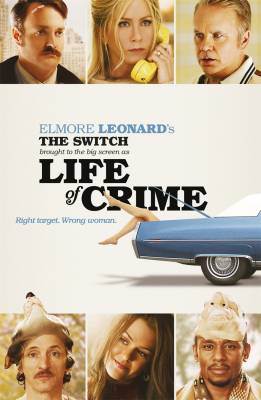 Elmore Leonard has done pretty well at the movies. Hopefully, the latest adaptation of his work, Life of Crime, will do the original novel justice…
If it doesn't (because surely Jennifer Aniston won't always be the cinematic kiss of death) then Phoenix have released a tie-in edition to show us what could have been.
Like the vast majority of Leonard's books, The Switch is more concerned with the people than the crime. Mickey, a 'tennis mom' who is just beginning to realise how empty her life and marriage are, is kidnapped and held for ransom. Her captors, Ordell Robbie and Louis Gara, figure they're about to make some easy money. But what if her husband doesn't want her back?
Leonard's prose crackles throughout, as one would expect, but it's in the slow-burn development of Mickey that the novel really shines. Witty, rich and loaded with real people, The Switch is a reminder — should we really need one — that Leonard is one of the very best.