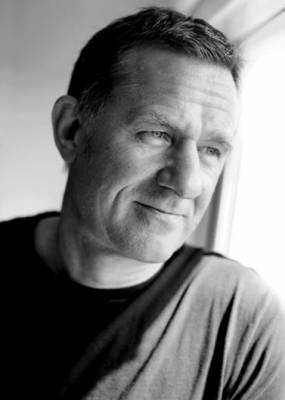 I first met Graham Joyce 10 years ago in Walsall, at a convention hosted by the British Fantasy Society (a slip of the finger just turned that into the 'Brutish' Fantasy Society, a group Graham would have loved to join)
I'd not read any of his novels, I can't remember if I admitted that to him — he certainly wouldn't have cared. Sharp, witty and the sort of man that turns a bar — even a grotty hotel bar in Walsall — into a place that feels essential to be. Some people just sharpen a downed pint, their conversation, their humour, the vital nature of their presence. They electrify the mundane, something Graham did in print as well as in person. I was slightly in awe of him. Even more so once I'd read one of his books, The Tooth Fairy, an absolute masterpiece about adolescence and the choices we make when young.
In 2013 he was diagnosed with aggressive lymphoma cancer. Many of his friends struggled to process the news. Graham was so vital as to seem indestructible, the idea of him suffering from such a debilitating, lousy thing just didn't compute. "Graham's a fighter," we all said, unconsciously straying into terminology he would later criticise in his excellent Radio 4 documentary 'Word of Mouth – Talking About Cancer'. Having Cancer wasn't a battle. It's not solved by raising your fists.
This September we were due to meet in York (convention time again) group dinner plans were made then broken by email a day before. He'd been rushed into hospital because of a relapse but all was not lost, in three days time they were starting him on an innovative drug program, the hopes for which were high. He was scheduled to be the Master of Ceremonies at the convention, so many conversations started with "Where's Graham?" and ended with "So it's looking hopeful."
Four days later he was dead.
I still can't quite get my head around that.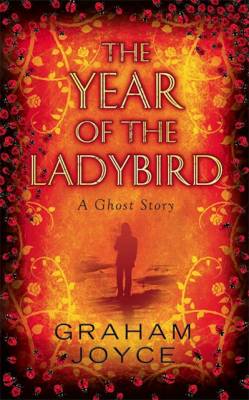 Several times I've come close to giving up on this piece. Writing about someone whose capability with language was so much greater than mine feels absurd. I feel incapable of it. Graham had all the best words. Luckily, they still exist and that's why I persevere. The best, the only way to honour him is to pick up one of his books. He turned the real, the mundane into something vital and magical, ugliness brushed up against beauty, grit and soul. Some people labeled his work 'magical realism'. While his novels often contained elements of the fantastical they were consistently ethereal, dialled right back, a sharp spice added to the important meat of real, human emotion and interaction. Often you questioned whether the supernatural elements where even there at all.
The Year of the Ladybird, his last novel (how I hate to label it that), is a 'ghost story' about a young man working in a holiday camp in 1976, enduring the heat, the ladybirds and his own memories. But don't expect the gothic mists of Susan Hill, Graham was too clever for all that. It's about the rise of the skinhead, the pocket universe of the summer entertainer, love, lust and rebellion. It's a brilliant novel and, as happened to me all those years ago when I read The Tooth Fairy, I challenge anyone not to finish it without clearing a space on their shelf for more of his work.
Graham left us a gift, glistening novels wrapped up in a mixture of barbed wire and silk. Unwrap one and join me in celebrating who he was, rather than mourning what he now isn't.